A Critical Review of Andy Stanley's "Irresistible: Reclaiming the New that Jesus Unleashed for the World."
Joel C. Rosenberg Tyndale House, 388 Pages, Hardcover: $26.99, Paper: $15.99, eBook: $15.99 A truly challenging reading as Americans celebrate the country's independence, this book …
Whit Woodard Faithful Life Publishers, 182 Pages, Paper: $14.99, Kindle: $2.99; Nook: $2.99 Woodard, a Regular Baptist chaplain, gives insight concerning the chaplaincy, emphasizing the …
Ron Rhodes Harvest House, 298 Pages, Paper: $13.99 Here's a unique way to study the last book of the Bible. Each day contains a Scripture …
Paul W. Chappell Striving Together, 160 Pages, Hardcover: $14.95, Kindle: $7.95 Written in allegory form, the book "will not eliminate your burdens but will show …
Voyle A. Glover Kregel Books, $12.99 "Good intentions alone will not stop the physical, emotional, financial, and spiritual damage resulting from just one incident of …
Kenneth Bickel and Kevin Vanderground BMH Books, $15.99 "When ministry leaders grievously fail, the ripple effects often extend well beyond what any one person can …
Mary Amesbury, comp. Baptist Mid-Missions, 356 Pages, Paper, $10.00+shipping/ handling This compilation of "faith-building" testimonies of Baptist Mid-Missions missionaries will stir your soul. Particularly eye-catching …
Dwight Gustafson Journey Forth, 72 Pages, Paper, $9.00 The author is a beloved former dean of the School of Fine Arts at Bob Jones University …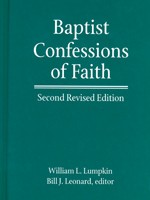 William L. Lumpkin; Bill J. Leonard, ed. Judson Press, 548 Pages, Hardcover, $36.99 Here is a comprehensive resource on the various Baptist confessions of faith, …
Jonathan Bernis Chosen Books, 234 Pages, Paper, $15.99 A messianic believer, who is president of Jewish Voice Ministries, offers perspective on Bible prophecy as it …
Bradley G. Green, ed. IVP, 398 Pages, Paper, $24.00 You've probably heard the church fathers' names—Irenaeus, Tertullian, Origen, Athanasius, Augustine, and others—and regardless of your …
Jonathan Cahn FrontLine, 262 Pages, Paper, $16.99 This book is taking born-again Christians by storm, and has been on bestseller lists such as the New …
Warren W. Wiersbe CLC Publications, 116 Pages, Paper, $8.50 This powerful new book from a prolific pen demonstrates how far off the track many churches …
C. H. Spurgeon Banner of Truth Trust, 316 Pages, Hardcover, $28.00 Many of us have been blessed by published sermons and commentaries from the "prince …
Jim Geyer Ambassador International, 192 Pages, Paper, $12.99 A pastor shares insights he received from two blessings in life—having godly parents and being raised on …
Banner of Truth Trust, 123 Pages, Softcover, $14.00 A letter came to Baptist churches in England and Wales asking them to send representatives to a …
DVD Vision Video, 105 Minutes, $16.99 Like it or not, Regular Baptists must recognize that Chuck Smith has had a profound effect on evangelical and …
Albert Mohler Bethany House, 222 Pages, Hardcover, $22.99 Albert Mohler is one of those writers whose familiar name compels the reader to take notice, no …
John MacArthur Thomas Nelson, 328 Pages, Hardcover, $29.99 A reader might wonder what could be said about evangelism that would differ from what numerous other …
Elmer Towns and Ben Gutierrez, eds. B&H, 368 Pages, Hardcover, $39.99 Here is a very attractive, nicely laid-out book with more than 150 full-color photos, …
Dave Barba Journey Forth, 132 Pages, Paper, $13.00 This book gives hope and practical, Biblical help for those in ministry who are discouraged, lonely, financially …
Ron Rhodes Harvest House, 340 Pages, Paper, $17.99 Another book that would greatly help believers grow in their knowledge of the Word, particularly in eschatology, …
Rick Horne Shepherd Press, 192 Pages, Paper, $13.95 Here is great Biblical guidance for parents who are struggling in this area. One author, Dave Harvey, …
Eric J. Bargerhuff Bethany House, 173 Pages, Paper, $12.99 This interesting book cites 17 commonly misused Scripture passages and explains their true meaning. But first …
Gordon D. Fee and Robert L. Hubbard Jr., gen. eds. Wm. B. Eerdmans, 834 Pages, Hardcover, $40.00 This voluminous edition uses respected Biblical scholars to …
Robert D. Jones Crossway Books, 208 Pages, Paper, $14.99 Conflicts in a person's life can happen anywhere and can take on any form. Those we …
David W. Jones and Russell S. Woodbridge Kregel Publications, 201 Pages, Paper, $13.99 Yes, the prosperity gospel is still alive and well. Jones and Woodbridge …
Tim LaHaye, Thomas Ice, Ed Hindson, gen. eds. Harvest House, 313 Pages, Paper, $14.99 This book is a great resource on the pretribulation Rapture, the …
Fred Moritz Faithful Life Publishers, 133 Pages, Paper, $12.99 Those in fundamental Bible-believing Christianity will appreciate this historical account of one of its mission agencies. …
Dan Story Kregel Publications, 203 Pages, Paper, $13.99 Whatever one's view on this hot topic, the reader should find this book thought-provoking. Dan Story considers …
DVD Vision Video, 58 Minutes, $15.99 Africa, once called "The Dark Continent," changed dramatically when David Livingstone came to its shores. Considered one of the …
Steve Zollos Shepherd Press, 202 Pages, Paper, $13.95 Telling sons the facts of life is daunting, and many Christian dads end up doing nothing (research …
Brian H. Cosby P & R Publishing, 150 Pages, Paper, $12.99 Brian Cosby, in youth ministry for more than a decade, calls churches to gear …
Thomas E. Bergler Eerdmans Publishing, 281 Pages, Paper, $25.00 The cover letter accompanying this book summarizes it best: "Pop worship music. Falling in love with …
Gloria Vermaas Goering Xulon Press, 472 Pages, Paper, $24.99 A longtime member of one of our GARBC churches has produced an unpretentious yet unique book: …
Eric W. Gritsch Eerdmans Publishing, 158 Pages, Paper, $25.00 The vitriolic attitude of Martin Luther toward Jews has shocked many who have read the great …
Robert P. Lightner Grace Acres Press, 86 Pages, Paper, $11.95 From a respected author in our circles comes this short but helpful study on the …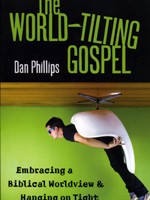 Dan Phillips Kregel Publications, 315 Pages, Paper, $17.99 Why did the early Christian church thrive despite not possessing what we Western Christians have materially? The …
Tom Nelson Crossway Books, 221 Pages, Paper, $15.99 This book challenges readers to make work a divine calling, not just a way to make a …
D. A. Carson Eerdmans Publishing, 186 Pages, Hardcover, $24.00 "Far from bringing peace, the new tolerance is progressively becoming more intolerant, fostering moral myopia, proving unable …
Byron Forrest Yawn Harvest House, 190 Pages, Paper, $11.99 In the foreword, John MacArthur calls attention to the role that fathers in Bible times played …
Paul Chappell Striving Together, 222 Pages, Paper, $12.95. Practical help for deacons comes in two parts. Part 1 covers qualifications, duties, relationships, and the deacon's …
This guide should provide help for all involved. It includes topics such as strategy, recruiting, determining location and facilities, and monetary issues.
Stephen Viars Harvest House, 247 Pages, Paper, $12.99. This book offers help in viewing past sins, missed opportunities, and hurt memories and dealing with them …
Robert L. Sumner Biblical Evangelism Press, 265 Pages, Paper, $12.00 Some time ago the Baptist Bulletin reviewed Sumner's first book by this title. In the …
C. John Collins Crossway Books, 192 Pages, Paper, $15.99 The title notes perhaps the latest in a series of evangelical questionings of Bible doctrines that …
Jay Lucas Reliance Media, 269 Pages, Paper, $14.95 Society, American society in particular, is very conscious of individual and group rights, so much so that …
Mark Hitchcock Harvest House, 198 Pages, Paper, $13.99 Prolific prophecy author Hitchcock presents a new work to answer the question of the curious, Who is …
Eric Kress and Paul Tautges Kress Biblical Resources, 205 Pages, Paper, $14.99 This book is an excellent verse-by-verse commentary on Lamentations, intended to help Biblical …
David A. Norris iUniverse, Inc., 180 Pages, Paper, $16.95 Norris presents 15 principles that liberated mankind from the politics of tyranny, and contends that schools …
Joy Mielke AuthorHouse, 107 Pages, Paper, $11.99 Mielke shares the account of her grandfather, who served in China as a missionary from 1913 through 1938, …
Hannah Farver Moody Publishers, 269 pages, Paper, $12.99 Well written by a young woman, for young women (college age and younger), this book shows an …
Stephen and Alex Kendrick B&H Publishing, 257 Pages, Paper, $14.99 The back cover reads, "From the New York Times best-selling authors of The Love Dare …
Arno Froese Olive Press, 253 Pages, Paper, $12.95 People just about everywhere are watching with keen interest as nations like Egypt and Libya are deposing …
Francis Chan David C. Cook, 186 Pages, Paper, $14.99. "There is a big gap between what we read in Scripture about the Holy Spirit and …
Lisa Grote, ed. Brotherhood Mutual Insurance Company, 242 Pages (workbook), Paper, $49.95 A virtual textbook, the large workbook includes assessment of needs, leadership issues, training …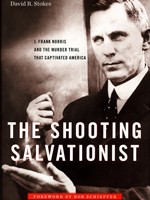 David R. Stokes Steerforth Press, 350 Pages, Hardcover, $27.00 The value of this book is historical; it is a detailed account of the trial of …
Calvin R. Stapert Eerdmans Publishing, 192 Pages, Paper, $15.00 Increase your knowledge and appreciation of this magnificent oratorio, so much a part of the Christmas …
DVD Unusual Films (BJU Press), 135 min., $18.36 This video tells the story of a young man in the Roaring '20s who dreams of playing …
Matthew C. Hoskinson Bob Jones University Press, 228 Pages, Paper, $22.95 For many years Regular Baptist Press has published a well-received book written by Dr. …
Brian C. Brewer, ed. Judson Press, 174 Pages, Paper, $17.99 A press release for this book says that we are living in a post-
denominational age …
Roger N. McNamara Xulon Press, 156 Pages, Paper, $14.99 Troubling news about tragic sins committed against children comes to us constantly, it would seem, demanding …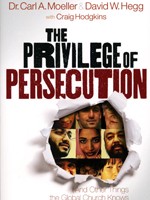 Dr. Carl A. Moeller and David W. Hegg Moody Publishers, 152 Pages, Paper, $13.99 Following Christ can be deadly in many parts of the world, …
Stephen Ong Chambers Press, 178 Pages, Paper, $8.00 Ong answers questions such as, What causes leaders to go bad? How can one prevent bad leaders …
Charles Anderson WinePress Publishing, 208 Pages, Paper, $16.95 A church planter with Baptist Mid-Missions tells of his experiences in sharing Christ on a 2,160-mile hike.
Mark Galli Tyndale House, 203 Pages Paper, $12.99 God Wins is a response to a controversial book, Love Wins, by Rob Bell. Bell's basic thesis …
Andrew Himes Chiara Press, 344 Pages, Paper, $16.95 Many people probably don't know that evangelist and editor John R. Rice had a black sheep in …
Michael J. Peck Baptist Church Planters Couple's Edition ($7.95), Leader's Edition ($19.95), DVD ($39.95) Some time ago Michael Peck came up with a premarital counseling …
Joe Dallas and Nancy Heche, general editors Harvest House, 501 Pages, Paper, $19.99 In the introduction the authors tell of their own experience with homosexuality. …
Kenman L. Wong and Scott B. Rae IVP, 288 Pages, Paper, $24.00 A statement on the back cover challenges the reader, "Is business just a …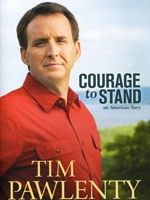 Tim Pawlenty Tyndale House, 301 Pages, Hardcover, $26.99 Yes, he was a successful two-term conservative governor of his liberal home state, Minnesota. Yes, his name …
Give Them Grace: Dazzling Your Kids with the Love of Jesus Crossway, 216 pages, Paper, $14.99 Give Them Grace will resonate with all parents who …
L. Duane Brown Faithful Life Publishers, 222 Pages, Paper, $15.99 Here's a book that purposes to focus on this one aspect of eschatology—the word "apostasy," …
Leland Ryken Crossway, 265 Pages, Paper, $15.99 Here's another tribute to the 400th anniversary of the King James Bible, "the most influential English translation" (as …
Brian G. Hedges Shepherd Press 302 Pages, Paper, $15.95 The pastor of a GARBC church has put into words important how-to principles for spiritual growth …
Norman L. Geisler Bethany House 173 Pages, Paper, $14.99 As this review was being written, the world had just experienced one of the worst earthquakes …
David W. Bebbington Baylor University Press 315 Pages, Paper, $39.95 Every Baptist needs to know what Baptists believe and practice, but they also should know …
Another evangelical pastor has written a liberal coming-out book, a sad trend that is becoming an annual rite of spring. Last year Brian McLaren surprised …
Douglas R. McLachlan's book highlights numerous principles of historic fundamentalism that are the foundation of what a fundamentalist should believe.
William J. Petersen & Ardythe Petersen Tyndale, 690 Pages, Paper, $19.99 It's doubtful they're exaggerating when the publisher says on the back cover that this work …
Mark Hitchcock Harvest House, 184 Pages, Paper, $12.99 A number of predications are circulating these days concerning the Lord's return and the end of the …
Abby Johnson with Cindy Lambert SaltRiver (Tyndale House), 267 Pages, Hardcover, $22.99 Copublished with Focus on the Family, this gripping new book tells the story …
John Crotts Shepherd Press, 138 Pages, Paper, $13.95 "Satan has taken over the local churches." "Churches are irrelevant, at best." "Churches today are nothing but …
Art Rorheim Grace Acres Press, 266 Pages, Paper, $19.95 Will readers interested in Christian history ever enjoy this autobiography of the founder of Awana! It's …
Mark Hitchcock Harvest House, 237 Pages, Paper, $13.99 Part 1 of this book has 10 chapters for "10 Amazing Fulfilled Prophecies." Included is "the greatest …
Nathan MacDonald Wm. B. Eerdmans 156 Pages, Paper, $16.00 Beginning with a consideration of God's promise to His Chosen People of a new land "flowing …
DVD Vision Video, 42 minutes, $19.99 This year hails the 400th anniversary of the King James Version of the Bible. Still a best seller, the …
T. David Gordon P & R Publishing, 190 Pages, Paper, $12.99 The book's title and cover more or less reveal the thesis, along with the …
David and Betty Weinberger Association of Messianic Home Educators 40 Pages, Hardcover, $22.00 With the observance of our Lord's death, burial, and resurrection ap-proaching, this …
Michael J. Peck Baptist Church Planters 115 Pages (Couple's Edition), Paper 124 Pages (Counselor's Edition), Paper $29.95 for set of two couple's books and one …
My wife works at a learning center that, among other things, teaches students reading skills. The center start this emphasis with its youngest students, preschoolers, and …
Austin Hill and Scott Rae Northfield Publishing (Moody Publishers), 153 Pages, Paper, $14.99 With the economy the way it is, and with the current U.S. …
Jim Newheiser and Elyse Fitzpatrick P & R Publishing, 224 Pages, Paper, $14.99 Here's another book that somewhat relates to the current economy, since many …
J. Steven Hunt Reedy Press, 138 Pages, Hardcover, $49.95 + $4.00 S&H Western Baptist Bible College (now Corban University) was part of the former GARBC …
Mosab Hassan Yousef SaltRiver (Tyndale House), 265 Pages, Hardcover, $26.99 As the jacket states, this New York Times best seller is "a gripping account of …
Here are some book recommendations to help you, and perhaps your church, think through congregational worship and the accompanying issues. Gordon MacDonald's Who Stole My …
Is Earth young or old? This question can't be avoided in the subject of origins, and Coming to Grips with Genesis is most welcome to the discussion.
RICHARD TEACHOUT EBPA, 100 Pages, Paper, $5.00 suggested donation In both an article and a book review, the last issue of the Baptist Bulletin addressed …
ROBERT L. SUMNER Biblical Evangelism, 60 Pages, Paper, $8.00 This latest of Sumner's books is a much-needed reminder concerning the necessity of the Holy Spirit's …
ArtisansInBrass, $20.70 (includes shipping and handling) It isn't often that we come across a high-quality, unique musical production that would merit inclusion in this space-limited …
Oramos Cantando/We Pray in Song is a bilingual Spanish/English hymnal produced by GIA Publications, Inc. You may find it beneficial in a cross-cultural ministry.
JULIANA MORGAN, Pleasant Word, 69 Pages, Paper, $11.99 Every woman loves a good love story. Juliana Morgan has produced a Bible study on the Old …
FRANK W. GARLOCK, with Shelly Garlock Hamilton Majesty Music, 96 Pages, Paper, $5.95 Frank Garlock, a familiar name to many people in fundamental Baptist circles …
PETER LUMPKINS Hannibal Books, 172 Pages, Paper, $14.95 Many professing believers are now drinking alcohol, even labeling as legalistic and pharisaical those who don't. Why …
ROB MOLL InterVarsity Press, 192 Pages, Paper, $16.00 Everyone dies, though modern science and technology have postponed death for many people: "Through medicine and science …
Vision Video, 59 minutes, $19.99 Here is a beautifully produced focus on one of the most strategic geographical places in Scripture. In this production, we …
JAMES DOBSON Tyndale House, 304 Pages, Hardcover, $25.99 This book follows another Dobson best-seller, Bringing Up Boys, and is intended to be a companion to …
Reviewed by Ryan Schildroth I just finished a challenging book on preaching by R. Albert Mohler titled He Is Not Silent: Preaching in a Postmodern …
An Evaluation of Brian McLaren's A New Kind of Christianity Brian McLaren has always assured his evangelical critics that he is one of us. As …
Reviewed by Dr. Michael Stallard The hot spot of all hot spots in the world is the tiny nation of Israel as it stands surrounded …
Crown and Covenant Publications, 590 Pages, Hardcover, $19 The Bible tells us to sing with psalms, hymns, and spiritual songs, and this beautiful hymnal would …
Reviewed by Joe Hayes If you enjoy being enlightened, being encouraged, and learning by reading biographies, you will love 50 People Every Christian Should Know! …
PAUL W. CHAPPELL, Striving Together Publications, 336 Pages, Hardcover, $22.95 Here is a great overview of the fundamentals in pastoral leadership. The book is divided …
JIM BERG, Journey Forth, 162 Pages, Paper, $17.95 Through previously written books, this author has helped many people in their Christian walk. Now he has …
CHARLIE H. CAMPBELL, Harvest House, 125 Pages, Paper, $10.99 Here is a book that believers, especially new, growing Christians, should study and know well, perhaps …
JOHN ANKERBERG and JIMMY DeYOUNG, Harvest House, 210 Pages, Paper, $13.99 The book's foreword begins, "Is Israel really under fire? President Mahmoud Ahmadinejad of Iran …
MICHELLE MALKIN, Regnery Publishing, 376 Pages, Hardcover, $27.95 Christians have a duty to pray for our leaders, to keep themselves aware of current conditions in …
Reviewed by Dick Dayton I believe there is some great confusion among us fundamentalists about the Intelligent Design principle. We need to understand it enough …
Reviewed by Zach Dietrich The Courage to Be Protestant condenses and reworks David Wells' previous four books written over the last 10 years about the …
NORMAN L. GEISLER and PATRICK ZUKERAN, Baker Books, 208 Pages, Paper, $16.99 The basic thesis of this book is that Jesus, the ultimate Defender of …
ALAN CHAMBERS, Harvest House, 155 Pages, Paper, $11.99 Here's one more attestation that homosexuality can be overcome, contrary to the multitudes of religious and political …
Andy and Jennifer Naselli recently reviewed theology books for younger children. Their reviews can be found here. To their list I would add and highly recommend …