YOUNGSTOWN, Ohio—Boardman Baptist Church will soon enjoy an expanded facility, thanks to the generosity of its members and the ministry of Baptist Church Planters.
GRAFTON, Ohio—Stephen Little has been called as president of Baptist Church Planters.
MEMPHIS, N.Y.—First Baptist Church is meeting in a new home in a new location after a snowstorm destroyed the church's building in 2011.
Across the country, new GARBC churches are being planted, and established churches are outgrowing their buildings. Pastors are looking around their aging facilities and seeing …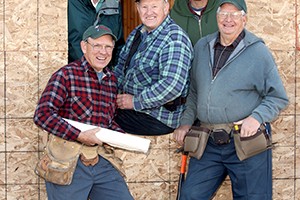 Two mission agencies with GARBC ties have announced a merger, with Baptist Missionary Builders of Lancaster, Ohio, joining Baptist Church Planters of Elyria, Ohio. Both …
Meet six new GARBC churches joining the Association at the 2010 GARBC Conference.