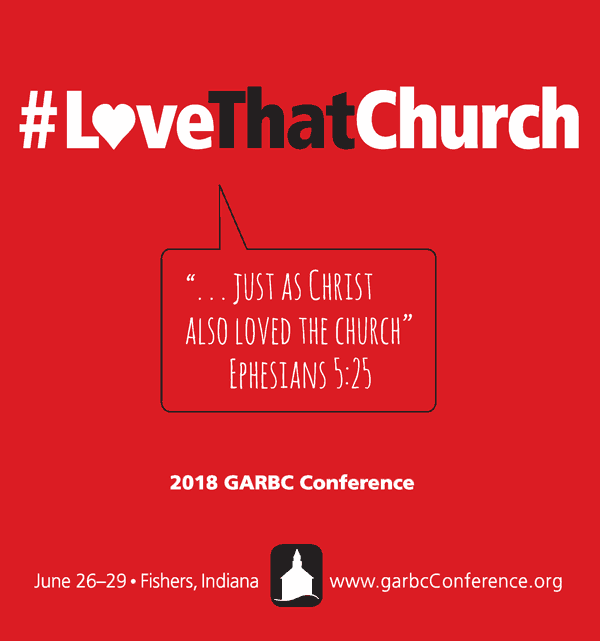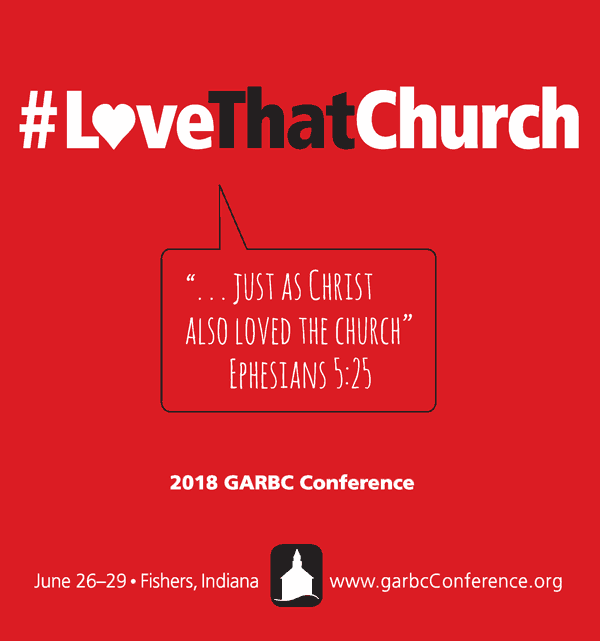 2018 GARBC CONFERENCE: A VALUABLE TIME FOR EVERYONE!
In addition to enjoying messages by Mike Hess, Thomas White, Steve Pettit, Michael Wilburn, Duke Crawford, David Gunn, and John Greening, attendees of the 2018 GARBC Conference will vote regarding the confirmation of Mike Hess as GARBC national representative. If you haven't made plans to attend the 2018 GARBC Conference, reserve the dates of June 26–29 and enjoy programming for the whole family! Don't miss this opportunity to combine spiritual renewal, good fellowship, and fun for all ages. Register now for the conference.

MIKE HESS, NATIONAL REPRESENTATIVE CANDIDATE

Mike Hess, pastor of Calvary Baptist Church, Mount Pleasant, Iowa, is the Council of Eighteen's selected candidate for the position of GARBC national representative. The Resource Center staff is grateful to the Council of Eighteen search committee for its diligent work in selecting a candidate. At the 2018 GARBC Conference, Mike will speak during a main session and will participate in a Q and A with conferees. Churches will vote regarding his confirmation in the association's annual business meeting during the conference. A maximum of six voters appointed by each church in attendance may participate in this election. Please pray for Mike and his wife, Christina, and their children, Joseph and Hannah, as they anticipate this potential ministry and for Regular Baptist churches as they consider and vote regarding this appointment.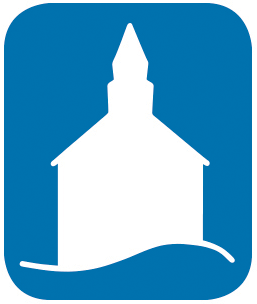 AN INVITATION TO FELLOWSHIP IN THE ASSOCIATION
Every year Regular Baptist Churches welcomes churches into the association at its conference the last week in June. If your church is not part of the association, we invite you to fellowship with us. By doing so, you will be part of a group of churches that upholds Biblical truth and authority and that cares for one another as partners in ministry. Churches in the GARBC can gain access to grants and loans for church facilities or start-up costs for church plants, obtain 501(c)3 tax exempt status, connect with churches worldwide, and enjoy the opportunity to band together for Biblical truth that is often countercultural. Mission churches may apply for fellowship through church vote and by completing a this one-page application. Established churches may use this application. Be part of something bigger than your individual church. Together we can accomplish more!
NEW COURSE! CHURCH THROUGH THE AGES: STAYING TRUE TO GOD'S WAY

George Santayana is credited with coining the saying "Those who do not learn from history are doomed to repeat it." This sober truism is especially applicable when it comes to church history. While Christ has been faithful to His church, our 20 centuries of history on this earth have not been without their pitfalls and seasons of distress. By acquiring a working knowledge of church history, Christians will be better equipped to avoid the mistakes of the past and to chart a course for the future that is well informed by the traditions and heritage of our spiritual forebears. Toward that end, Regular Baptist Press is pleased to announce the release of its latest 13-lesson Truth for Living course, Church through the Ages: Staying True to God's Way. Leader's Guides and Bible Study books are available now.
NEW COUPLES' BIBLE STUDY BY THE GREENINGS
Love Your Spouse, a valuable Bible study by John and Daria Greening, will help couples in your church strengthen their marriages. Building a strong marriage takes hard work. Couples may have to demolish some shoddy construction before they can build the marriage right. Some may even be on the verge of giving up on their relationship. They may wonder if the marriage can really work; this eight-lesson study on the book of Ephesians shows how. Love Your Spouse is now available for preorder at www.RBPstore.org.
REGULAR BAPTIST BUILDERS CLUB EXPANDS REVITALIZATION
Clare Jewell, director of Regular Baptist Builders Club, shares the following great news!
We have final approval to offer revitalization grants. We will give up to $10,000 to help a church pay for a consultant to help the church work through a revitalization process. This new grant will be launched at the GARBC Conference.
In September we will also be launching residency grants of $1,000 per month for up to 12 months to help equip young leaders to plant and revitalize churches. Residencies will be hosted by regional churches. Anyone interested in a residency grant or becoming a host church may contact me at cjewell@garbc.org.
Please consider partnering financially with Regular Baptist Builders Club to help fund these new initiatives. A onetime gift or a monthly commitment from churches and individuals is a great way to participate in this vital work! Donate now.
TWO INVITATIONS TO LUNCH
What is the GARBC doing internationally? If you are unsure how to answer that question, Chris Hindal invites you to the Regular Baptist International luncheon on Wednesday of the 2018 GARBC Conference. Regular Baptist International, of which Chris is director, is expecting more international guests to the conference this year than ever before. Hear international leaders' testimonies and be encouraged by God's work around the world. You have to eat somewhere, so why not eat with Chris Hindal and friends?
Regular Baptist Builders Club invites you to attend a complimentary luncheon on Thursday of the 2018 GARBC Conference. Come and hear about two new venues of Regular Baptist Builders Club's assistance to churches.
Register for the luncheons when you register for the GARBC Conference.
REGULAR BAPTIST MINISTRIES TEAM
JUNE 2018 ITINERARIES

John Greening
National Representative
25–26: Council of 18 meeting, Hamilton Hills Church, Fishers, Indiana
26–29: 2018 GARBC Conference, Hamilton Hills Church, Fishers, Indiana
Manning Brown
Director of Regular Baptist Chaplaincy
1–14: Visit with Ch. (Maj) Rick and Kim Steen, Louisville, Tennessee; Ch. (COL) Jack and Cindy Stumme, Fort Bragg, North Carolina; and Ch. (Maj) Ron and Sarah Faith, Clear Spring, Maryland
25–26: Council of 18 meeting, Hamilton Hills Church, Fishers, Indiana
26–29: 2018 GARBC Conference, Hamilton Hills Church, Fishers, Indiana
David Gunn
Director of Regular Baptist Press
6–7: Child Evangelism Fellowship international headquarters, Warrenton, Missouri
25–26: Council of 18 meeting, Hamilton Hills Church, Fishers, Indiana
26–29: 2018 GARBC Conference, Hamilton Hills Church, Fishers, Indiana

Chris Hindal
Director of Regular Baptist International
1–6: Budapest, Hungary; Kiev, Ukraine; Nuremberg, Germany; Lisbon, Portugal
25–26: Council of 18 meeting, Hamilton Hills Church, Fishers, Indiana
26–29: 2018 GARBC Conference, Hamilton Hills Church, Fishers, Indiana
Clare Jewell
National Church Planting Coordinator for Regular Baptist Churches
Director of Regular Baptist Builders Club
11–22: DMin classes, Corban University, Salem, Oregon
25–26: Council of 18 meeting, Hamilton Hills Church, Fishers, Indiana
26–29: 2018 GARBC Conference, Hamilton Hills Church, Fishers, Indiana