MAY/JUNE BAPTIST BULLETIN: A MUST-READ!

In the May/June Baptist Bulletin, check out the testimony and vision of Mike Hess, GARBC national representative candidate, and the great debate on contemporary vs. traditional music. Be sure to receive this edition of our association's magazine! Contact Lynne Goemaat to subscribe.
Print
The Great Church Music Debate: Introductory Remarks (by Mike Augsburger and Michael Riley)
A Case for Contemporary Music (by Mike Augsburger)
A Case for Traditional Music (by Michael Riley)
National Representative Candidate Named (by David E. Strope)
Searching for a National Representative
My Journey (by Mike Hess)
Objectives for the National Representative of the GARBC (by Mike Hess)
FAQs, or QILTABDDTA (Questions I'd Like to Ask but Don't Dare to Ask) (by David E. Strope)
Plus (Digital)
Then Sings My Soul: Why Congregational Worship Is Broken and How to Fix It (by Matthew Carpenter)
The Paralysis of the Fear of Man (by Jacob Elwart)
Summer Camp Still Works! (by Scott Bruns)
Pastors: Overseeing the Church's Corporate Worship Gathering (by Ken Pyne)
Counselors: Seven Words That Will Change Your Life (by David Cotner)
Families: What's Your Favorite Animal? (by Cheryl Fawcett and Robert E. Newman)
Journal Feature: A Dispensational View of Worship (by George Gunn)
LISTEN TO MESSAGES BY H. O. VAN GILDER AND JACK JACOBS

Through the years, GARBC conferences have featured soul-stirring messages from God's Word. These words live on! Listen to the Audio Legacy collection messages "The Importance of Christian Higher Education in These Times" by H. O. Van Gilder from the 32nd GARBC Conference in Omaha, Nebraska, and "The Pre-Tribulation Rapture" by Jack Jacobs from the 49th GARBC Conference in San Diego, California. More vintage recorded messages from association leaders to come!
PRECONFERENCE TRAINING: MINISTERING IN A POLITICALLY POLAR ENVIRONMENT AND TO TRANSGENDER PEOPLE
Manning Brown, director of Regular Baptist Chaplaincy, invites all interested people to attend chaplaincy training on Tuesday, June 26, 12:30–4:30 p.m., at the 2018 GARBC Conference site, Hamilton Hills Church, Fishers, Indiana. Chaplain Pam Russell will speak on ministering to government officials and overcoming the challenges of sharing the gospel in today's politically polar environment. Dr. Thomas White will also speak on ministering to transgender people. Register at www.garbcConference.org.
PRECONFERENCE TRAINING: REACHING PEOPLE AND GROWING YOUR CHURCH
Clare Jewell, national church planting coordinator for Regular Baptist Churches, invites you to attend a preconference workshop on church planting, Tuesday, June 26, 1:30 p.m., at the 2018 GARBC Conference site, Hamilton Hills Church, Fishers, Indiana. Join Clare and church planters Dan Nichols, Ryan Frank, and Luke Johnston as they focus on coaching, evangelizing, and using digital technology to reach people for Christ.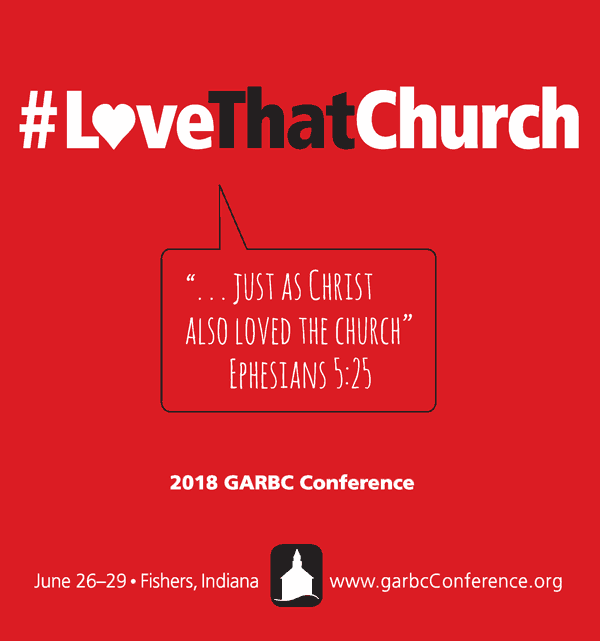 PRECONFERENCE MODULE: STRATEGIC PLANNING
Leader: Steve Viars
Tuesday, June 26, 1:30 p.m.
Cost: $40
Strategic plans aren't just for the corporate world! They should be an integral part of any church ministry. God has entrusted you with resources. Are you utilizing them to their fullest potential? Do you have a thought-out plan to reach the lost and grow your church both spiritually and numerically? In a module prior to the GARBC Conference, Steve Viars, pastor of Faith Church in Lafayette, Indiana, will guide you through the process and help you start a plan for your ministry. Register for the strategic planning module and the GARBC Conference.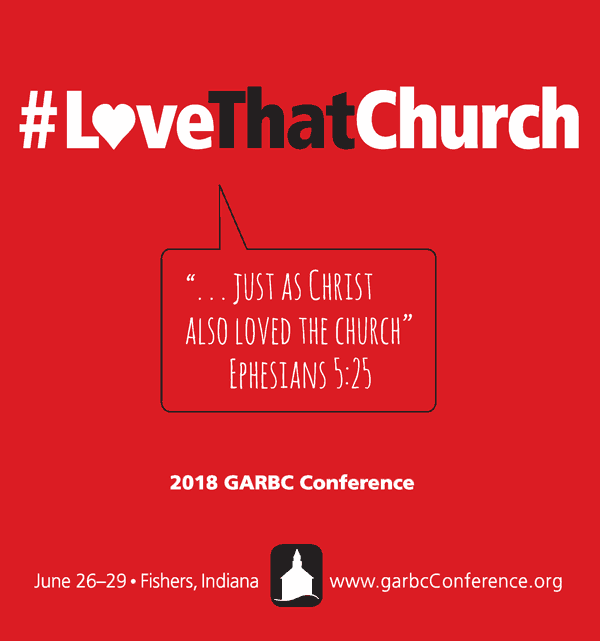 GARBC CONFERENCE MODULE: TURNING GUESTS INTO FAMILY
Leader: Mark Neal
Wednesday, June 27, 1:30 p.m.
Cost: FREE with conference registration
Optimize your visitor return ratio and help ensure that those who walk through your church's doors for the first time ultimately become active members in your church. Mark Neal, pastor of Hamilton Hills Church, Fishers, Indiana, host of the 2018 GARBC Conference, has a proven record in turning guests into family. He will help you think through key principles so you can put a plan into place that fits with the demographics of your community and work with available resources.
LYFE WOMEN'S CONFERENCE
Clarks Summit University will host the 35th anniversary of the LYFE Women's Conference, June 7–9. Be refreshed through the ministry of keynote speaker Sharon Jaynes, known for her work with Proverbs 31 Ministries and Focus on the Family, and practical, Biblical breakout sessions. Kezia Curry, vocal recording artist, and Martha Bolton, an author and comedian, will also be featured. Meals are included, and accommodations are available on campus or in nearby hotels. Register online at www.ClarksSummitU.edu/LYFE. For more information, call 570.585.9198 or email lyfe@ClarksSummitU.edu.
SCHOOL OF CHURCH PLANTING

"Launching Healthy Churches That Grow" will be the focus of Track 1 for the School of Church Planting, sponsored by Baptist Mid-Missions. The seminar will be held at City Light Baptist Church, Culpepper, Virginia, June 11–14. Presenters for the seminar will be veteran church planters and coaches Ken Davis and Roger McNamara.
The seminar includes 27 hours of classroom instruction throughout three and a half days. Track 1 is geared specifically for pastors, missionaries, and church planters who are planning to start new churches or are in the early stages of church plants. The track walks attendees through the multitude of things they need to do throughout the conception, prenatal, and birth stages of their church plants. The cost for the seminar is $225 per person or $250 per couple. The fee covers meals, a church planting resource manual, and a thumb drive containing hundreds of helpful ideas and forms for use in ministry.
Graduate academic credit is available from Baptist Bible Seminary for those who complete post-course assignments and a project. Undergraduate credit is available through several Bible colleges. Inquire in advance about details and tuition charges by emailing Dr. Ken Davis, kdavis@clarkssummitu.edu. Click here to download registration forms and to view additional information.