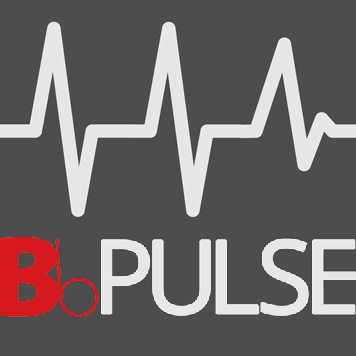 "Drinking from a fire hose" is an apt description of the last days of January for me. My wife, Debbie, and I concluded 22 years of ministry at Ankeny (Iowa) Baptist Church and 46 years of pastoral ministry all while attempting to adjust to our new reality: my service as interim national representative. I've been working as fast and as furiously as possible to get up to speed. God has given ample grace, and the Regular Baptist Ministries home office staff has been most helpful and encouraging in their ministry to me.
Much of my work this past month has been catching up and becoming familiar with the inner workings of our fellowship. I spent one week on-site at the home office, wrote more emails than I care to count, and spent much effort establishing a speaking itinerary on behalf of the fellowship. Speaking of which, I'd love to represent the fellowship in your church, serving you in any way possible.
A great deal of effort is being undertaken by several people in the home office in preparation for the 2022 GARBC Conference. This year's conference theme is "Truth Matters," with Nicolas Ellen, pastor of Community of Faith Bible Church, Houston, Texas, serving as the keynote speaker. I will also be serving as a conference speaker along with Paul Davis, president of ABWE; John Scally, pastor of Emmanuel Baptist Church, Flint, Michigan; Ken Floyd, executive director of the Michigan Association of Regular Baptist Churches; and Clare Jewell, director of Generate.
The conference will take place June 27–30 at Calvary Baptist Church in Grand Rapids. Grand Rapids is a hub of Baptist life; there are many attractions to see, and Christian publishers are yet a lure to theologues everywhere.
The first week of February, I will participate in Bob Jones University Seminary's CoRE Conference, specifically designed to encourage embattled pastors. That week, Faith Baptist Bible College and Theological Seminary will also hold its Refresh Conference with the same purpose in mind. I'm reminded of the parable taught by Jesus, narrated by Luke: "He spoke a parable to them, that men always ought to pray and not lose heart" (Luke 18:1). The implication of the parable is quite clear: we have an obligation to ourselves to pray, to seek God's face for wisdom, grace, and direction, for if we do not pray, we will likely lose heart.
Praying, however, is hard work, one of the disciplines of grace. Take time apart from the busyness of life and ministry to enjoy God, to read Scripture in an unhurried fashion, to do as the psalmist directs: "Trust in Him at all times, you people; pour out your heart before Him; God is a refuge for us" (Psalm 62:8).
It is my joy to serve Christ and our fellowship of churches.
-David Strope, Interim National Representative
Archives by date:
December 2021
November 2021
October 2021
September 2021
August 2021
July 2021
June 2021
May 2021
April 2021
March 2021
February 2021
January 2021
December 2020
November 2020
October 2020
September 2020
July 2020
June 2020
May 2020
April 2020
March 2020
February 2020
January 2020
December 2019
November 2019
October 2019
September 2019
August 2019
July 2019
June 2019
May 2019
April 2019
March 2019
February 2019
January 2019
November 2018
October 2018
September 2018

Archives by category:
Association Updates
Improving Your Ministry Skills
Classifieds
Archives of E-Info, a GARBC newsletter published in 2007–2018, are available here.