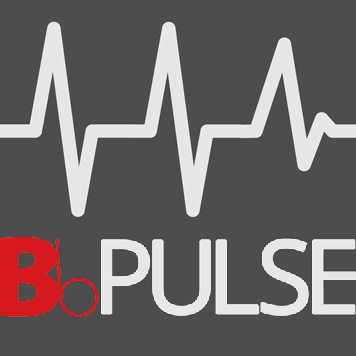 Greetings in the name of our wonderful Lord Jesus!
Some speak of the "dog days of summer," but if you live in the central plains of the Midwest, as I do, I think the phrase might better be stated, "the dog days of winter." Polar vortexes, Alberta Clippers, Saskatchewan Schooners—all harbingers of those "dog days."
At times, ministry for Christ as believers and as churches seems to enter such dog days. Everything seems really hard; fruit is borne only with great labor. Disappointments are many; blessings are present but often overlooked.
Yet God is "the God of all grace." He is the One in Whom we live and with Whom we abide. He gives grace not only in the salvation of sinners by our winsome witness but also in momentary provision according to our need.
Jesus Christ promised to build His church! He gave us His commission to "make disciples," promising that "I am with you always, even to the end of the age" (Matthew 28:20). Paul the apostle was strengthened by the Lord with these words: "Do not be afraid, but speak, and do not keep silent; for I am with you, and no one will attack you to hurt you; for I have many people in this city" (Acts 18:9–10).
Perhaps you're in the middle of the dog days of winter, or perhaps God has wonderfully blessed the ministry of His Word in adults' spiritual conversions and baptisms, with many becoming mature disciples of Jesus Christ. No matter the case, don't be afraid! Don't be silent! Speak with loving boldness the gospel of Christ. God has yet many people in our cities that He will draw to Himself.
Pray much for those who serve in the Regular Baptist Ministries office. Several people are now working feverishly in preparation for our 2022 GARBC Conference in Grand Rapids. Know of my prayer for each congregation in our great fellowship of churches. God's grace is sufficient not only to save but also to "make disciples through healthy local churches."
-David Strope, Interim National Representative
Archives by date:
December 2021
November 2021
October 2021
September 2021
August 2021
July 2021
June 2021
May 2021
April 2021
March 2021
February 2021
January 2021
December 2020
November 2020
October 2020
September 2020
July 2020
June 2020
May 2020
April 2020
March 2020
February 2020
January 2020
December 2019
November 2019
October 2019
September 2019
August 2019
July 2019
June 2019
May 2019
April 2019
March 2019
February 2019
January 2019
November 2018
October 2018
September 2018

Archives by category:
Association Updates
Improving Your Ministry Skills
Classifieds
Archives of E-Info, a GARBC newsletter published in 2007–2018, are available here.