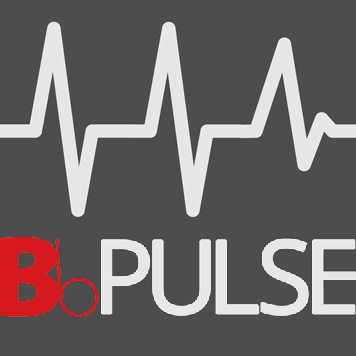 The fact that the Son of God was conceived by the Holy Spirit, was born of a virgin, and took on human flesh is beyond the scope of our understanding. Yet these truths remains the bedrock foundation of the gospel message: Jesus Christ is truly God and truly man.
It is the very character of Jesus Christ that transforms our inward character. As we gather with family, give and receive gifts, take time to rest, participate in church activities, and observe our families' holiday traditions, may God use this time to make us more like His Son.
May you and your dear families have a joyous Christmas season!
Events
Association Updates
Last month the GARBC Council of 18 met and overwhelmingly voted to move forward on some key initiatives that will help churches reach more people, train more leaders, and help churches revitalize to Biblical health.
After the first of the year, you'll also see information about registering for the 2022 GARBC Conference in Grand Rapids, Michigan. The theme "Truth Matters" is appropriate in a culture that narrows down truth to people's feelings and personal experiences. As followers of Christ, one of our greatest comforts in this world is that we know without a shadow of a doubt that absolute truth is found in Christ alone.
Other big news: In the coming weeks we're excited to unveil to you a newly designed GARBC website. God graciously provided funds to give a much needed overhaul to our website. The new site will be dynamic and easy to navigate and will highlight what God is doing in our association of churches. We hope it serves our churches well for God's glory.
Mike's Picks
Mike Hess, GARBC national representative, shares the following helpful articles for ministry.
Pastor Steve Viars of Faith Church, Lafayette Indiana, challenges us on how the phrase "Let's Go, Brandon," can be harmful to our Christian witness.
Kevin DeYoung discusses the harm of Christian nationalism.
Mike Hess offers specific ways you can encourage others over the holidays.
David Prince gives an excellent challenge on what it truly means to give thanks "in all things."
Regular Baptist International urgently needs to replenish its compassion fund. Donations to this fund are sent to partnering ministries and their churches to recover from disasters. Consider donating to the compassion fund.
Christmas is coming soon. This year, instead of your church taking on a charity project for a broad-reaching organization, give to Regular Baptist International with a harvest offering or Christmas giving project. We can help your church identify a specific project to fund. Just ask us.
Bb Pulse, a GARBC newsletter, communicates information about association happenings, ministry development, church events, and service opportunities. Share your ministry-related information by contacting the GARBC home office.
Archives by date:
November 2021
October 2021
September 2021
August 2021
July 2021
June 2021
May 2021
April 2021
March 2021
February 2021
January 2021
December 2020
November 2020
October 2020
September 2020
July 2020
June 2020
May 2020
April 2020
March 2020
February 2020
January 2020
December 2019
November 2019
October 2019
September 2019
August 2019
July 2019
June 2019
May 2019
April 2019
March 2019
February 2019
January 2019
November 2018
October 2018
September 2018

Archives by category:
Association Updates
Improving Your Ministry Skills
Classifieds
Archives of E-Info, a GARBC newsletter published in 2007–2018, are available here.