CHRISTMAS TREATS THAT LAST!

"Cut out" a portion of your Christmas giving budget to support one of the Regular Baptist ministries as they encourage believers and churches around the world. Choose one of the following designated projects to support as an individual, family, or church:
Regular Baptist Churches
Sign for New Building: Be part of the historic move of Regular Baptist Ministries to its new location. Help purchase a sign for the front of the building so we can establish our identity in the community.
Regular Baptist International
School Supplies: Provide resources for a Christian school in Nairobi, Kenya. Each students' supplies, including a textbook, cost $30. The school has 40 students from poor families who cannot provide any support. Total goal: $1,200. Additional funds raised will provide resources for the teachers.
Chaplaincy
Encourage Chaplains: Chaplains need support as they provide support for others. Manning Brown, director of Regular Baptist Chaplaincy, provides chaplains encouragement through personal visits, gift cards to enable them to have quality family time, and resources so they can more effectively minister.
Regular Baptist Builders Club
Plant a Church: Help the Regular Baptist church-planting movement gain momentum by providing three years of assistance and funds for church plants. Be part of making a stronger future for the association.
Make your donation check paid to the order of one of the ministries above, designating "Christmas giving" on the memo line, and mail to Regular Baptist Ministries, 3715 N. Ventura Dr. Arlington Heights, IL 60004-7678 or call Michele, 888-588-1600, ext. 818, for credit card donations.
Baptist Bulletin New Subscribing Churches
Many thanks to Pastor Jon Cook and Grace Baptist Church of Redding, California, and to Pastor Ted Martin and a Bible study group he leads in Hamilton, New Jersey! Both have placed group subscriptions to the Baptist Bulletin. Your church, Sunday School class, or Bible study can access discount savings through group subscriptions. This past month the number of subscribers increased. Get on the bandwagon! Contact Lynne Goemaat for more information or see Baptist Bulletin subscriptions.
COUNCIL OF EIGHTEEN TO MEET

The council that the churches elected to guide our association of churches will meet Nov. 16–18 at the Regular Baptist Ministries Resource Center in Arlington Heights, Illinois. Please be in prayer as the council works in the areas of church planting, conference planning, personnel decisions, international ministries, policies, association growth, finances, chaplaincy, and publications. Members of the Council of Eighteen welcome your input.

REGULAR BAPTIST INTERNATIONAL LINKING PARTNERS TOGETHER

Part of Chris Hindal's responsibilities as director of Regular Baptist International includes conducting regional conferences, linking together partners in the international partnership. He just returned from 20 days in India, where he spoke at two regional conferences—one in northeast India and the other in the south. He also visited a potential partner as part of the vetting process. These conferences provide a catalyst for greater cooperation among autonomous Baptists who otherwise remain in isolation. It helps combat the Elijah syndrome, knowing there are more than 7,000 people who have not bowed the knee to Baal. In the case of the International Partnership of Fundamental Baptist Ministries, there are more than 10,000 churches within the constituent partnering associations. The funding for these trips must come for donors who have a heart for church planting and the desire to see more cooperation and less duplication. As Chris plans the next three regional conferences for this spring in Myanmar, he needs to raise $4,900. Does God want you to help make that happen and render more fruit to your account (Philippians 4:17)?
If you would like to invest in helping Chris build partnerships, you may do so by calling 1.888.588.1600, or sending a check to GARBC International Ministries, 3715 N. Ventura Dr. Arlington Heights, Illinois, 60004-7678.
ARTICLES COMING TO YOU: NOVEMBER/DECEMBER BAPTIST BULLETIN
Enjoy the upcoming issue, soon to arrive!
Print magazine
Not in Vain [Grace Roofner]
The Great Study Bible Shootout [David Gunn]
Remembering Eldon Brock [Jonita Barram]
Introducing John Klem
Advancing the RBP Story [John Klem]
Preach the Word! An Interview with Al Franklin
God's Love Is Unconditional, Copyright Protection Is Not: What Churches Should Know about Copyright Law [Rejean Morgan]
Reading and Preaching Proverbs, Part 2 [Ted Martens]
Baptist Bulletin Plus, available in digital subscriptions:

How Did the Bible Come to Us? [Valerie Wilson]
Dispensationalism, Israel and the Church
Catholics, Protestants, and Baptists (Oh My!) [David Gunn]
Are Baptists Protestants? [Rembert Carter]
Separatism and the Anabaptists [Ernest Pickering]
How to Make a Mess out of Christmas [Juanita Purcell]
Balancing Your Focus on the Past, Present, and Future [Scott Greening]
Do You Read the Bible? [Cheryl Fawcett and Robert C. Newman]
Where Did Stars Come From? [Cheryl Fawcett and Robert C. Newman]
Evangelical Confusion about Roman Catholicism [Mike Stallard]
All Access Edition (print and digital) is available at one low rate.
BAPTIST BUILDERS CLUB IN OHIO

At the recent Ohio Association of Regular Baptist Churches Conference, Baptist Builders Club Director Michael Nolan gave an overview of the various areas of assistance BBC-USA offers: Start Up (church planting), Build Up (assistance with building projects), Help Up (assistance during emergencies), and Disaster Relief (ministering during catastrophes). Churches that have received this assistance can testify of its value and encouragement. Michael invites every church to get involved in Baptist Builders Club. Churches can support the ministry by praying, giving, or joining the Ready Now team who serves as a group to aid churches and minister in their communities during catastrophes.
The OARBC Conference's host church, Calvary Baptist in Chillicothe, Ohio, received a grant from Baptist Builders Club in 1970. Seventy-four additional Regular Baptist churches in Ohio have received grants in BBC-USA's history, with the ministry giving over half a million dollars to strengthen these sister churches.
DEMOLITION SLIDESHOW OF FORMER RESOURCE CENTER
Who doesn't enjoy watching demolition? Staff photographer Darrell Goemaat captured the tearing down of the previous GARBC facility. Though it's natural to be bit sentimental about the years in Schaumburg, Illinois, the staff is enjoying the beautiful setting and the attractive, efficient building on N. Ventura Drive in Arlington Heights. View the demolition slideshow here.
REGULAR BAPTISTS AROUND THE COUNTRY 

NOVEMBER 2015
1–3: IARBC Waterloo churches, Gospel Crusade, Riverview Conference Center, Cedar Falls, Iowa
2, 3: M4 Pastors' Conference, Harvest New Beginnings, Oswego, Illinois
3: Garden State Fellowship meeting, Haddon Heights Baptist Church, Haddon Heights, New Jersey
5: IL–MO Mississippi Valley pastors' fellowship, Brown Street Baptist Church, Alton, Illinois
6: IL–MO Great River (Quincy area) pastors' and wives' fellowship dinner
7: Southern CARBC Round-Up, Victory Ranch, Moreno Valley, California
10: DelMarVa Baptist Fellowship quarterly business meeting, Calvary Baptist Church, Georgetown, Delaware
12: IL–MO Blackhawk (Quad Cities) pastors' and wives' fellowship dinner
12–14: Ohio Women for Missions retreat, Carlisle Inn, Sugar Creek, Ohio
12–14: WARBC ladies' crafting and connecting weekend, Camp Fairwood, Westfield, Wisconsin
13: IL–MO Central Illinois (Decatur) pastors' and wives' fellowship dinner, Paco Sol Bistro, Decatur, Illinois
14: Northeast Fellowship deacon forum, Ministry Center, Big Flats, New York
18: NARBC annual pie fellowship, Temple Baptist Church, Omaha, Nebraska
20, 21: IARBC Back on Track youth event, Ankeny Baptist Church, Ankeny, Iowa
23: Canticum Novum Thanksgiving Concert, Faith Baptist Bible College, Ankeny, Iowa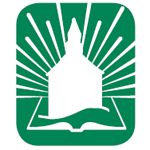 GARBC TEAM ITINERARIES

Gladly Serving Churches
NOVEMBER 2015

John Greening
National Representative
8: Faith Baptist Church, Winfield, Illinois
15: Great Commission Baptist Church, Schaumburg, Illinois
16–18: Council of 18 meetings, Regular Baptist Ministries Resource Center, Arlington Heights, Illinois
Manning Brown
Director of Regular Baptist Chaplaincy
15: Byron Baptist Church, Byron, Michigan
16–18: Council of 18 meetings, Regular Baptist Ministries Resource Center, Arlington Heights, Illinois
24: Berea Baptist Church, Berea, Ohio
Chris Hindal
Director of International Ministry
10: TechPartner board meeting, Baptist Church Planters, Grafton, Ohio
16–18: Council of 18 meetings, Regular Baptist Ministries Resource Center, Arlington Heights, Illinois
22: Trinity Baptist Church, Riverton, Utah (a.m.)
22: Berean Baptist Church, Sandy, Utah (p.m.)
John Klem
Director of Regular Baptist Press
1: Calvary Baptist Church, Normal, Illinois
16–18: Council of 18 Meetings, Regular Baptist Ministries Resource Center, Arlington Heights, Illinois
18, 19: Evangelical Theological Studies annual meeting, Atlanta, Georgia
Michael Nolan
Director of Baptist Builders Club and Strategic Ministry Growth
8–13: Summit University, Clarks Summit, Pennsylvania
16–18: Council of 18 meetings, Regular Baptist Ministries Resource Center, Arlington Heights, Illinois
18: Baptist Builders Club administrative meeting, Regular Baptist Ministries Resource Center, Arlington Heights, Illinois