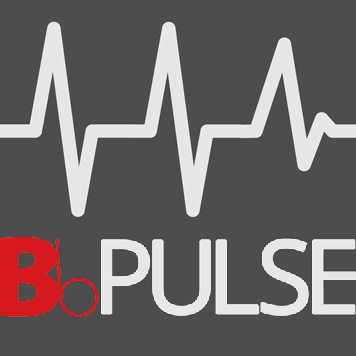 You don't need me to tell you that so much of what we've seen in the news in recent weeks has been downright discouraging and depressing. Could you imagine how downcast we would be if our hope rested in politicians, policies, or the shifting sands of economic prosperity? These are days when our hearts and minds must be saturated with the hope of Scripture and the gospel. Think for a moment what passages of Scripture God is using in your life right now to keep you from despair. Constantly remind yourself of these truths, and quote them to yourself when you're tempted to fall into an attitude of doom and gloom.
Our fellowship of churches and Regular Baptist Press is built on the foundation of hope that Scripture provides. Struggling believers and struggling churches have hope because our God and His Word ooze with hope. Despite what's going on around us, rest assured that God is changing us inwardly to make us more like His Son. Let's not allow negative news to deter us from the fact that Jesus Christ indeed has "overcome the world" (John 16:33).
Mike Hess
GARBC National Representative
September 2021 Bb Pulse is ready to view!
News from Regular Baptist Ministries
Mike Hess: Hope of Scripture and the Gospel
International: Compassion Fund
Mark Johnson: Expanded Program
Manning Brown: Chaplaincy Opportunities
David Gunn: 50 years of Vacation Bible School
Clare Jewell: Church Solutions Conference
Regular Baptist Administrative Team Itineraries
Improving Your Ministry Skills
Mike's Picks: Resources for Ministry
The cult of personality leadership and thoughts on The Rise and Fall of Mars Hill podcast
Why the curriculum you choose for your church is a shepherding issue
How charismatic theology has made its way into much of the music we sing
How you can be praying for Afghan pastors during this tragic Taliban takeover
Obedience in the small things can have big consequences
GARBC Christian Character Scholarship
Bb Pulse, a GARBC newsletter, communicates information about association happenings, ministry development, church events, and service opportunities. Share your ministry-related information by contacting the GARBC home office.
Archives by date:
August 2021
July 2021
June 2021
May 2021
April 2021
March 2021
February 2021
January 2021
December 2020
November 2020
October 2020
September 2020
July 2020
June 2020
May 2020
April 2020
March 2020
February 2020
January 2020
December 2019
November 2019
October 2019
September 2019
August 2019
July 2019
June 2019
May 2019
April 2019
March 2019
February 2019
January 2019
November 2018
October 2018
September 2018

Archives by category:
Association Updates
Improving Your Ministry Skills
Classifieds
Archives of E-Info, a GARBC newsletter published in 2007–2018, are available here.