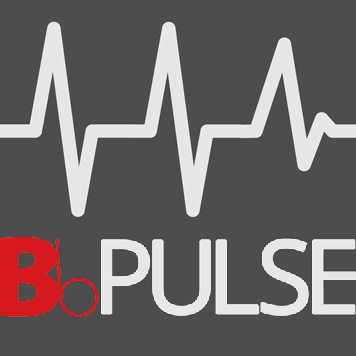 "It is good to give thanks to the Lord, and to sing praises to Your name, O Most High" (Psalm 92:1).
During this month of Thanksgiving, I give heartfelt thanks to God for the churches that have experienced His blessings and are now intentionally encouraging and blessing other churches in disciple-making ministries. There's a good chance that your church exists today because another church was burdened either to plant your church or to offer encouragement as your church went through difficult times.
My heart also rejoices that more and more pastors are reaching out for help in the areas of church revitalization and pastoral soul care. The GARBC is well positioned to help in these areas. When communities have vibrant Biblical churches, more people are reached, helped, encouraged, uplifted, and drawn to Christlikeness—and ministry opportunities abound. That's why our passion is to see more churches revitalized and more churches planted.
God has also graciously given me a couple of opportunities to meet online with pastors who have been only minimally involved in our fellowship. I absolutely love fellowshipping with pastors. We share a kindred spirit, and when I tell them what God is doing in the GARBC, most walk away encouraged. If you'd like to be part of one of these meetings, please reach out to Kerry Watkins, director of church engagement, at kwatkins@garbc.org.
Just as a Christian is never better off going it alone, churches are always better off locking arms with other doctrinally aligned churches to make disciples for the glory of God. My prayer is that you would consider how your church can be involved in helping struggling churches. You might even help a church near you with revitalization. Generate, the revitalization and church planting arm of the GARBC, stands ready to help your church be a blessing to struggling churches.
Mike Hess
GARBC National Representative
November 2021 Bb Pulse is ready to view!
News from Regular Baptist Ministries
Mike Hess: Thankful hearts
Kerry Watkins: Encouragement
International: Compassion funds
Mark Johnson: God's blessings
Manning Brown: Christ's compassion
David Gunn: Vacation Bible School
Clare Jewell: Generate update
Regular Baptist Administrative Team Itineraries
Improving Your Ministry Skills
Mike's Picks: Resources for Ministry
GARBC Christian Character Scholarship
Resources, Retreats, and Events
Bb Pulse, a GARBC newsletter, communicates information about association happenings, ministry development, church events, and service opportunities. Share your ministry-related information by contacting the GARBC home office.
Archives by date:
October 2021
September 2021
August 2021
July 2021
June 2021
May 2021
April 2021
March 2021
February 2021
January 2021
December 2020
November 2020
October 2020
September 2020
July 2020
June 2020
May 2020
April 2020
March 2020
February 2020
January 2020
December 2019
November 2019
October 2019
September 2019
August 2019
July 2019
June 2019
May 2019
April 2019
March 2019
February 2019
January 2019
November 2018
October 2018
September 2018

Archives by category:
Association Updates
Improving Your Ministry Skills
Classifieds
Archives of E-Info, a GARBC newsletter published in 2007–2018, are available here.