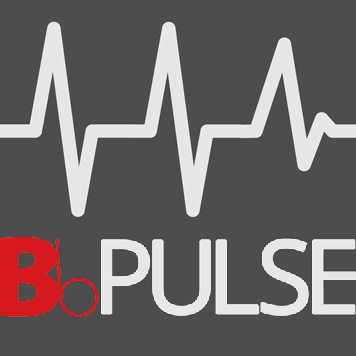 The first-century church in Ephesus is an interesting case study in how quickly a church's health can decline. In his letter to the church in Ephesus, Paul made clear that these people were dear to him because of their sincere love for the Lord and their passion to glorify Him. Yet we read in Revelation 2 that nearly 30 years later this church had "abandoned the love you had at first" (Rev. 2:4). In roughly 30 years this church went from inwardly and outwardly thriving, to inwardly losing a sincere love for Christ.
This often happens to solid churches. They go through a season of rich blessings from the Lord—many people being reached with the gospel, frequent baptism services, consistently adding members to the church, visitors present nearly every Sunday, staff being added, leaders being raised up within the congregation, the community being impacted with the gospel—only to see those churches dwindle to just a handful of people a few years later.
My question to you is this: How can you as a church do everything you can to avoid letting this happen? The answer is to make sure your church never leaves its first love: Christ. The GARBC wants to encourage every church in the fellowship to pursue Biblical health. We also want to give churches hope to sincerely believe that they can see better days by God's grace and power. But this must come by asking hard and uncomfortable questions.
Mike Hess
GARBC National Representative
June 2021 Bb Pulse is ready to view!
News from Regular Baptist Ministries
Mike Hess: Pursue Biblical health
International: Donate to Regular Baptist International
Mark Johnson: Ministry's financial outlook improves
Manning Brown: Regular Baptist chaplaincy
David Gunn: Deeper purpose and direction
Clare Jewell: Generate update
Regular Baptist Administrative Team Itineraries
Improving Your Ministry Skills
Mike's Picks: Resources for Ministry
GARBC Conference
Podcast with Clare Jewell of Generate
Podcast with Pastor Terry Thompson
"What Does It Mean to Be Forward Thinking?"
"Seven Virtues for Having Hard Conversations"
Bb Pulse, a GARBC newsletter, communicates information about association happenings, ministry development, church events, and service opportunities. Share your ministry-related information by contacting the GARBC Resource Center.
Archives by date:
May 2021
April 2021
March 2021
February 2021
January 2021
December 2020
November 2020
October 2020
September 2020
July 2020
June 2020
May 2020
April 2020
March 2020
February 2020
January 2020
December 2019
November 2019
October 2019
September 2019
August 2019
July 2019
June 2019
May 2019
April 2019
March 2019
February 2019
January 2019
November 2018
October 2018
September 2018

Archives by category:
Association Updates
Improving Your Ministry Skills
Classifieds
Archives of E-Info, a GARBC newsletter published in 2007–2018, are available here.