FUNDAMENTAL BAPTIST FELLOWSHIP ASSOCIATION INAUGURATES BAPTIST FELLOWSHIP PRESS
Baptist Fellowship Press, the new publishing arm of the Fundamental Baptist
Fellowship Association, now has children's Sunday School curriculum available for grades 1–6. "We're thanking God for this huge step that He has allowed the association to take," says Pastor Milton Kornegay, president of the FBFA. "We (the FBFA) are thankful to God for the GARBC and Regular Baptist Press for all their help in making this a reality! They worked tirelessly and gave us much direction and help with this project." See this new line of student curriculum for today's urban church at Baptist Fellowship Press.


STARTING "FROM OUR KNEES"
Coming in October is From Our Knees, a prayer campaign for the launch of Regular Baptist Churches' new church planting initiative. Every movement starts somewhere. God movements start when His people unite with His heart to reach the world for His glory. We believe the best place to start is from our knees. Pray with us for God's wisdom and blessing as we seek to plant churches focused on reaching the lost.
2016 CONFERENCE HIGHLIGHTS VIDEO
Whether or not you attended the GARBC Conference in June, you will enjoy this short video of highlights. Play it during a church service so your church's members can experience the conference. Enjoy!
WELCOME TO THE GARBC!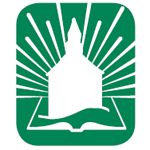 Voting messengers at our 2016 Conference welcomed the following churches into fellowship in the GARBC.
Church plants:
Exodus Fundamental Baptist Church; Elmhurst, New York; Pastor Wilmyr and Lorna Mosqueda
The Rock Baptist Church; Greenville, Texas; Pastor Timothy and Gloria Stout
Two Rivers Baptist Church; Rice, Minnesota; Pastor Jesse and Kristi Laidlaw
Churches:
First Baptist Church; Blanchester, Ohio; Pastor Steve and Pat Sabin
Lakewood Conservative Baptist Church; Lakewood, Washington; Pastor Dennis and Carole Stevenson
Liberty Baptist Church; Pueblo, Colorado; Pastor Jacob and Joy Meadows
It's great to have these new friends in the fellowship!
NEW REGULAR BAPTIST MINISTRIES VIDEO

Would you like to introduce new members in your church to Regular Baptist Ministries or provide an update for established members? The association has a new four-minute video for you! Help your people realize the benefits of their church being part of the GARBC by viewing our Stronger Churches video. Additional videos about the association can be found on our website.
REGULAR BAPTISTS AROUND THE COUNTRY 

AUGUST 2016
6: IL-MO Quincy area pastors' fellowship picnic, Bailey Park, Camp Point, Illinois
12, 13: OARBC Bible Walk Museum tour and dinner play, Mansfield, Ohio
19, 20: IARBC Hispanic retreat, Iowa Regular Baptist Camp, Ventura, Iowa
19, 20: IL-MO men's retreat, Camp Manitoumi, Lowpoint, Illinois
25: Northeast Fellowship, Sight and Sound trip to Lancaster, Pennsylvania
25, 26: Northeast Fellowship, Sight and Sound, shopping, and sightseeing trip to Lancaster, Pennsylvania
GARBC TEAM ITINERARIES

Gladly Serving Churches
AUGUST 2016

John Greening
National Representative
2, 3: Regular Baptist Ministries planning meeting for Stronger Church regional conferences, Arlington Heights, Illinois
6: Grace Community Baptist Church, Hoffman Estates, Illinois
16: Pastoral search consultation, Faith Baptist Church, Winfield, Illinois
Manning Brown
Director of Regular Baptist Chaplaincy
4: Visit with Ch. (LTC) Rich Garvey, Ft. Knox, Kentucky
Mid-August, visit with Ch. Curt Freed, hospital chaplaincy, Muskegon, Michigan

Chris Hindal
Director of Regular Baptist International
7: Southbrook Baptist Church, Wadena, Minnesota
14: First Baptist Church, Kasson, Minnesota
21: Grace Baptist Church, Emmetsburg, Iowa
Clare Jewell
National Church Planting Coordinator

3, 4: Church Planting Network Conference, Nashville, Tennessee
14: Restored Church, Wilkes-Barre, Pennsylvania
14: Steamtown Church, Scranton, Pennsylvania
16–20: ABWE North America leadership meetings, Harrisburg, Pennsylvania
Michael Nolan
Director of Regular Baptist Builders Club and Strategic Ministry Growth
15–19: Clarks Summit University, Clarks Summit, Pennsylvania