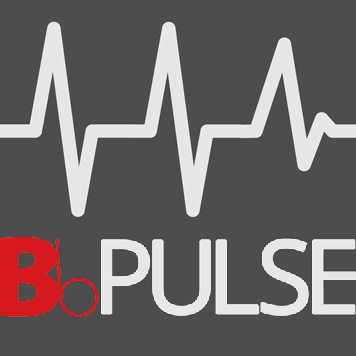 Hello, friend,
Despite everything the world tells us to be discouraged about, we remain encouraged in the unfailing promises of our great God. This issue of Bb Pulse will highlight a number of ways that God is using the GARBC to help "Make Disciples through Healthy Local Churches." Nothing can change the Savior's mandate for the church to make disciples. And I give you my word that nothing will keep us as a fellowship of doctrinally aligned churches from staying true to that mandate. The need for a vibrant and doctrinally sound fellowship of churches like the GARBC has never been greater.
Take some time to take advantage of these articles and ministry updates. My goal with each edition of Bb Pulse is to provide you with helpful resources that are practical and relevant while still being doctrinally sound. It's important that we understand that our theological stand has practical implications. Theology seeps into every crevice of the believer's life. The July/August Baptist Bulletin homes in on this subject as it points out that theology is for everyone, not just for those with formal theological training.
It's truly an honor to serve this association. Your prayers are a great encouragement to me and my wife, Christina. Thank you for the privilege to serve as your national rep.
Mike Hess
GARBC National Representative
September 2020 Bb Pulse is ready to view!
News from Regular Baptist Ministries
Mike Hess: Highlights of God's Blessings
Mark Johnson: Financial News during the Pandemic
Manning Brown: Chaplains Provide Godly Care, Counsel, and Comfort
David Gunn: Theology Is for Everyone
Clare Jewell: New Projects, Networks, and Church Plants
Regular Baptist Administrative Team Itineraries
Improving Your Ministry Skills
Mike's Picks: Resources for Ministry
Commentary: "Five Ways to Encourage Your Pastor during a Global Crisis"
Article: "Meatless, Cheeseless, Crustless Pizza and the Evangelical Church"
Article: "Your Pastor's Wife Is Human"
Article: "It's OK to Disagree"
Article: "Preventing Ministry Collapse"
Article: "The DNA of Diotrephes"
Resources, Retreats, and Events
Biblical Resources on Cultural Issues Today
Summit Christian Academy Seeking Teacher
Bb Pulse, a GARBC newsletter, communicates information about association happenings, ministry development, church events, and service opportunities. Share your ministry-related information by contacting the GARBC Resource Center.
Archives by date:
July 2020
June 2020
May 2020
April 2020
March 2020
February 2020
January 2020
December 2019
November 2019
October 2019
September 2019
August 2019
July 2019
June 2019
May 2019
April 2019
March 2019
February 2019
January 2019
November 2018
October 2018
September 2018

Archives by category:
Association Updates
Improving Your Ministry Skills
Classifieds
Archives of E-Info, a GARBC newsletter published in 2007–2018, are available here.