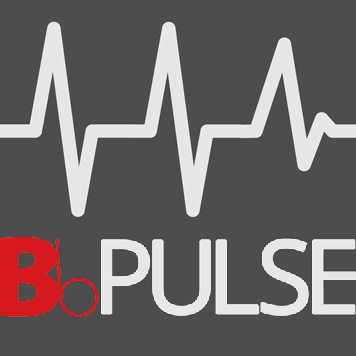 Hello, friend,
Let me begin by saying what an honor and a privilege it is to serve as national representative of the GARBC. God has given us a group of doctrinally aligned churches that are passionate about reaching people and seeing them grow and change into the image of Christ. I honestly could not picture myself doing anything different with this short life God has given me. I'm also humbled and grateful by your generous support. We could not have navigated the tumultuous financial waters of 2020 without your incredible generosity and prayerful support of this vital ministry.
I'd also like to encourage you to humbly pray as to how God may burden your heart to give a gift of any size on Giving Tuesday. We are committed to using every resource God blesses us with toward the advancement of the gospel and equipping believers in healthy local churches for God's glory. Thank you ahead of time for your generosity and commitment to the GARBC. I'm honored to be laboring with you for the glory of Christ.
Mike Hess
GARBC National Representative
November 2020 Bb Pulse is ready to view!
News from Regular Baptist Ministries
Mike Hess: Opportunities in Ministry Abound
International: Churches Gather in Person
Mark Johnson: National Retirement Plan Sees Growth
Manning Brown: Support Regular Baptist Chaplains
David Gunn: RBP Plans and Prepares for VBS 2022
Clare Jewell: 2021 Initiatives
Regular Baptist Administrative Team Itineraries
Improving Your Ministry Skills
Mike's Picks: Resources for Ministry
Article: "Even in 2020 God Is Good"
Article: "Your Help for Election Fatigue"
Article: "Stop Being Shocked by What the Pope Says"
Resource: Navigating COVID-19 Restrictions
Resources, Retreats, and Events
Summit Christian Academy Seeking School Administrator
GARBC Christian Character Scholarship Deadline Approaching
Bb Pulse, a GARBC newsletter, communicates information about association happenings, ministry development, church events, and service opportunities. Share your ministry-related information by contacting the GARBC Resource Center.
Archives by date:
October 2020
September 2020
July 2020
June 2020
May 2020
April 2020
March 2020
February 2020
January 2020
December 2019
November 2019
October 2019
September 2019
August 2019
July 2019
June 2019
May 2019
April 2019
March 2019
February 2019
January 2019
November 2018
October 2018
September 2018

Archives by category:
Association Updates
Improving Your Ministry Skills
Classifieds
Archives of E-Info, a GARBC newsletter published in 2007–2018, are available here.