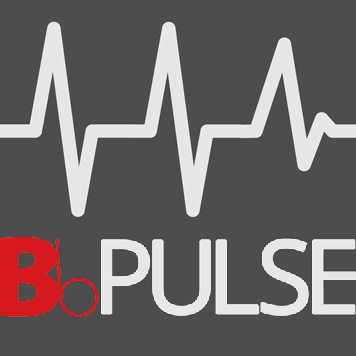 Hello, friends,
More than likely the next couple of months will be packed with activities at your church and with your family. Both are precious gifts from our great God that point to His goodness. It's easy for us to look more at the gifts than the Giver. In my own heart, fixing my eyes on the Giver is a constant struggle. During this Thanksgiving season, my prayer is that you and I will abound with the contentment, hope, and gratitude that are found in knowing Christ. I'm grateful that God has brought you into our association of churches. It's a joy to serve with you as we endeavor to make disciples together for God's glory.
Mike Hess
GARBC National Representative
November 2019 Bb Pulse is ready to view!
College Scholarship Deadline: November 30
Mike Hess: Praise! State Association Meetings
Mark Johnson: Taking Retirement into Serious Consideration
Manning Brown: Praying for Our Chaplains This Holiday Season
David Gunn: Against the Tide: Godly Living in a Godless World Women's Study

Chris Hindal: International Partnership Has New Name
Clare Jewell: Regular Baptist Builders Club Considers Multiple Grant Applications
Regular Baptist Events Across the USA
Regular Baptist Administrative Team Itineraries
Improving Your Ministry Skills
Mike's Picks: Resources for Ministry
Kayne West's Conversion
God Never Changes
Marriage in Ministry
Young Pastors Leading Revitalization
Baptist Bulletin: Why Biblical Prophecy Matters
Classifieds
New Book: God Gives More Grace
Thoughtful Gifts for Your Teachers and Leaders
Connect with Us on Social Media
Brotherhood Mutual: GARBC Preferred Provider
Bb Pulse, a GARBC newsletter, communicates information about association happenings, ministry development, church events, and service opportunities. Share your ministry-related information by contacting the GARBC Resource Center.
Archives of E-Info, a GARBC newsletter published in 2007–2018, are available here.
Archives by date:
October 2019
September 2019
August 2019
July 2019
June 2019
May 2019
April 2019
March 2019
February 2019
January 2019
November 2018
October 2018
September 2018

Archives by category:
Association Updates
Improving Your Ministry Skills
Classifieds