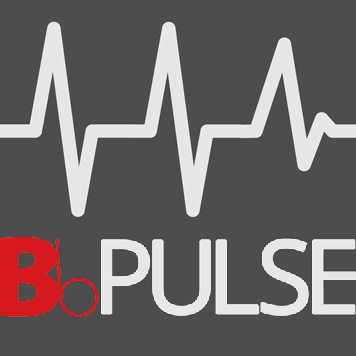 Let me ask you a challenging question. Does your church have a culture of mentoring and training the next generation of leaders?
Healthy churches intentionally invest in and disciple the next generation of leaders. The GARBC is committed to coming alongside churches, helping them identify and mentor young leaders to serve the next generation. This is, after all, the Biblical model of discipleship. "And what you have heard from me in the presence of many witnesses entrust to faithful men" (2 Timothy 2:2).
The GARBC helps facilitate this discipleship model with a ministry residency program, providing internships in thriving churches, and a pastoral referral program.
Let's pray that our association would be a culture of reproducing leaders to serve in churches. And I pray that this edition of Bb Pulse will better equip you to make disciples in a dynamic and thriving church.
Mike Hess
GARBC National Representative
May 2021 Bb Pulse is ready to view!
News from Regular Baptist Ministries
Mike Hess: GARBC Discipleship
International: Support Regular Baptist International
Mark Johnson: Evangelical Council for Abuse Prevention
Manning Brown: Regular Baptist Chaplaincy
David Gunn: VBS Outreach
Clare Jewell: Generate
Regular Baptist Administrative Team Itineraries
Improving Your Ministry Skills
Mike's Picks: Resources for Ministry
Clare Jewell's Baptist Bulletin article about the value of interdependent churches
My podcast with Knute Larson, keynote speaker for the 2021 GARBC Conference
2021 GARBC Conference registration video "2021 Conference Registration Now Open"
Bb Pulse, a GARBC newsletter, communicates information about association happenings, ministry development, church events, and service opportunities. Share your ministry-related information by contacting the GARBC Resource Center.
Archives by date:
April 2021
March 2021
February 2021
January 2021
December 2020
November 2020
October 2020
September 2020
July 2020
June 2020
May 2020
April 2020
March 2020
February 2020
January 2020
December 2019
November 2019
October 2019
September 2019
August 2019
July 2019
June 2019
May 2019
April 2019
March 2019
February 2019
January 2019
November 2018
October 2018
September 2018

Archives by category:
Association Updates
Improving Your Ministry Skills
Classifieds
Archives of E-Info, a GARBC newsletter published in 2007–2018, are available here.