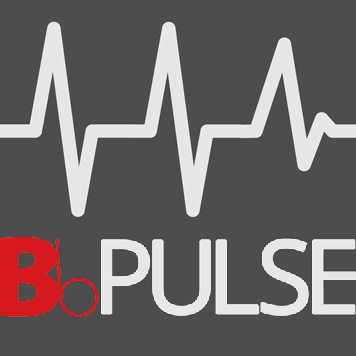 The culture around us is rapidly attempting to redefine Biblical categories such as marriage, the home, love, gender, the roles of men and women in churches, and the basis of truth. But for those of us who follow Christ based on what Scripture teaches us, the categories that God clearly defines in His Word are never a moving target.
Faithfulness to the authority and sufficiency of Scripture are the guardrails to ministry fidelity. As an association of churches, we must never get sidetracked on zealously making disciples in church ministry. Nor should we ever allow ourselves to be "double-minded" (James 1:8) when the culture is so ferociously attacking Biblical truth.
Every ministry of the GARBC is steadfastly committed to believing that Biblical truth is the fuel that produces the fruit of dynamic, growing, and healthy churches. We witnessed this at our recent Annual GARBC Conference as faithful Biblical exegesis took center stage. The Word was faithfully expounded, and God's people were richly fed and encouraged.
Our association is strongest when we are faithful to Scripture. Our churches are healthiest when everything we do is driven by Scripture. And our convictions are solid when they have a clear mandate from Scripture.
Mike Hess
GARBC National Representative
July 2021 Bb Pulse is ready to view!
News from Regular Baptist Ministries
Mike Hess: Faithfulness to Scripture
International: Compassion Fund
Mark Johnson: Cyber Attacks and Staying Vigilant
Manning Brown: Chaplaincy Vitality
David Gunn: Kids4Truth Benefits
Clare Jewell: Generate Launch
Regular Baptist Administrative Team Itineraries
Improving Your Ministry Skills
Mike's Picks: Resources for Ministry
2021 GARBC Conference recap
What it means to be a thriving fellowship of churches
Podcast interview with Clare Jewell
Finding true identity in Christ alone
Questioning faith
Bb Pulse, a GARBC newsletter, communicates information about association happenings, ministry development, church events, and service opportunities. Share your ministry-related information by contacting the GARBC Resource Center.
Archives by date:
June 2021
May 2021
April 2021
March 2021
February 2021
January 2021
December 2020
November 2020
October 2020
September 2020
July 2020
June 2020
May 2020
April 2020
March 2020
February 2020
January 2020
December 2019
November 2019
October 2019
September 2019
August 2019
July 2019
June 2019
May 2019
April 2019
March 2019
February 2019
January 2019
November 2018
October 2018
September 2018

Archives by category:
Association Updates
Improving Your Ministry Skills
Classifieds
Archives of E-Info, a GARBC newsletter published in 2007–2018, are available here.