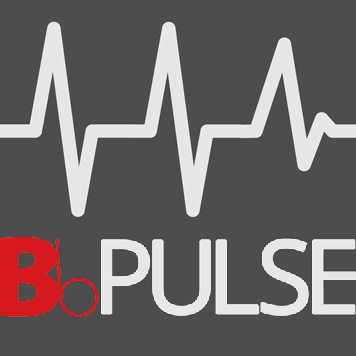 Hello, friend,
God is good in blessing our first ever virtual GARBC Annual Conference above and beyond what we asked or thought. I give thanks to Him for the Regular Baptist Ministries team in pulling off the conference with a limited amount of time. Pastor Steve DeWitt did a fantastic job of pointing us to "The Beauty of Christ" from the Word. Our module leaders provided dynamic practical and theological help for ministry. Our fellowship overwhelmingly approved our new purpose statement along with important resolutions regarding ethnic and racial harmony and the goodness of God amid suffering. I hope you're already planning to attend next year's conference in Sacramento, California, June 28–July 1.
Mike Hess
GARBC National Representative
July 2020 Bb Pulse is ready to view!
Five Key Initiatives for the GARBC
2020 Conference Notebook
News from Regular Baptist Ministries
Mike Hess: Video on Regular Baptist Ministries' Finances
Mark Johnson: Financial News from GARBC Conference
Manning Brown: Supporting Our Chaplains
David Gunn: Announcing Next Year's Exciting Vacation Bible School

Chris Hindal: Help Provide Hunger Relief in Developing Countries
Clare Jewell: Introducing Timothy Project and Church Renewal Project
Regular Baptist Administrative Team Itineraries
Improving Your Ministry Skills
Mike's Picks: Resources for Ministry
Conference News, Photos, and Audio
No Contest Now Available
"Are Churches 'A Major Source of Coronavirus Cases'?"
"Pastors and Social Media"
2020 GARBC Conference Recap
Classifieds
Order Your Fall RBP Curriculum Now
Biblical Resources on Cultural Issues Today
Summit Christian Academy Seeking Teacher
Bb Pulse, a GARBC newsletter, communicates information about association happenings, ministry development, church events, and service opportunities. Share your ministry-related information by contacting the GARBC Resource Center.
Archives by date:
June 2020
May 2020
April 2020
March 2020
February 2020
January 2020
December 2019
November 2019
October 2019
September 2019
August 2019
July 2019
June 2019
May 2019
April 2019
March 2019
February 2019
January 2019
November 2018
October 2018
September 2018

Archives by category:
Association Updates
Improving Your Ministry Skills
Classifieds
Archives of E-Info, a GARBC newsletter published in 2007–2018, are available here.