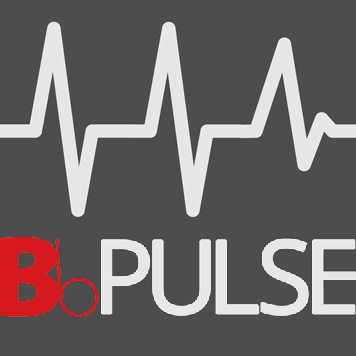 Hello, friend,
What passage or verse of Scripture has helped you endure the struggles of 2020? For me, it has been the words of Philippians 1:6: "And I am sure of this, that he who began a good work in you will bring it to completion at the day of Jesus Christ." Rest assured: through all of the quarantines, spikes in COVID-19 cases, tragic deaths, political infighting, and economic uncertainty, God is faithful and will be faithful to all His promises.
Over the past 12 months we have been reminded that we are not in control. This truth should be a great comfort to us. To know that God is at work and in complete control can be our refuge in these chaotic times. As a fellowship of churches, our foundation is in the pages of God's sufficient Word, in the character of our all-sufficient God. That is why we boldly press on to make disciples for God's glory.
I pray that this issue of Bb Pulse serves as a helpful discipleship tool for both you and those you serve. I also want to encourage you to take advantage of group subscriptions available to the Baptist Bulletin, which provides rich content that is readable, Biblical, practical, and always faithful to our doctrinal convictions. Now more than ever, God's people need to be properly equipped to know how to read and interpret the Word.
Mike Hess
GARBC National Representative
December 2020 Bb Pulse is ready to view!
News from Regular Baptist Ministries
Mike Hess: Bold Initiatives Planned for 2021
International: Encouraging International Partners
Mark Johnson: Planning for the Year Ahead
Manning Brown: Chaplains' Commitment
David Gunn: Highlights from the Baptist Bulletin
Clare Jewell: Church Revitalization Course Available
Regular Baptist Administrative Team Itineraries
Improving Your Ministry Skills
Mike's Picks: Resources for Ministry
Article: "Four Consequences of Bad Bible Interpretation"
Article: "Seven Reasons to Preach through Revelation"
Article: "Mirrors Work Best from the Front"
Podcast: "Thinking through Pastoral Transitions"
Resources, Retreats, and Events
Associate Needed in Lakeland, Florida
Summit Christian Academy Needs School Administrator
Bb Pulse, a GARBC newsletter, communicates information about association happenings, ministry development, church events, and service opportunities. Share your ministry-related information by contacting the GARBC Resource Center.
Archives by date:
November 2020
October 2020
September 2020
July 2020
June 2020
May 2020
April 2020
March 2020
February 2020
January 2020
December 2019
November 2019
October 2019
September 2019
August 2019
July 2019
June 2019
May 2019
April 2019
March 2019
February 2019
January 2019
November 2018
October 2018
September 2018

Archives by category:
Association Updates
Improving Your Ministry Skills
Classifieds
Archives of E-Info, a GARBC newsletter published in 2007–2018, are available here.