COLLEGE SCHOLARSHIP DEADLINE: NOVEMBER 30
Do you have students in your youth group graduating from high school this year? Appalachian Bible College, Bob Jones University, Cedarville University, Clarks Summit University, Faith Baptist Bible College, Piedmont University, and Shasta Bible College are providing $25,000 worth of scholarships (four at $2,500, 10 at $1,000, and 10 at $500). Encourage high school seniors to apply for the GARBC Christian Character Scholarship by Nov. 30. Whether students are planning to pursue vocational ministry or to influence the secular workforce for Christ, attending a Christian college or university will help students develop a Biblical worldview, will help them start their careers off on the right foot, and will prepare them to serve in their churches. The GARBC Christian Character Scholarship recognizes students who are committed to serving Christ in their communities and churches. Encourage qualifying students to apply by forwarding the application link to them.
REGULAR BAPTIST MINISTRIES UPDATES

Mike Hess, GARBC National Representative
The month of October and the beginning of November have been incredibly fruitful and encouraging. I've been blessed to participate in four states' association meetings. Three states—Michigan, Ohio, and Indiana—combined for a fantastic meeting at Emmanuel Baptist Church in Toledo. The other meeting was with the Sunshine Baptist Fellowship in Sebring, Florida. My wife, Christina, and I were encouraged to hear that the Florida state meeting had a substantial increase in attendance and that God is working in great ways in that state. A big takeaway from both meetings was the momentum that our church planting and revitalization initiatives are having. It was also a blessing to speak at Calvary Baptist Church in Sandusky, Ohio, where Pastor David Hixson has faithfully served for many years.
I count it a great privilege to represent this fellowship of churches around the country and world. We're doing an important work that pleases and glorifies our great Savior. May God be honored as we move forward in "Making disciples through healthy local churches."
Mark Johnson, Treasurer and Controller

With the new year fast approaching, I want to encourage your church to take the matter of retirement planning into serious consideration as you assess your staff salary and benefits packages. Our association now offers a high-quality 403(b)(9) retirement plan to fellowshipping churches with no up-front costs to participate. To learn more and request an account application, visit us online at garbc.org/retirement.
Another important financial matter to consider in the new year is your potential to make an impact for the gospel by supporting Regular Baptist Ministries. Our mission of "Making disciples through healthy local churches" is fulfilled in several ways, all of which depend on the faithful giving of our partners. By leveraging a broad network of churches and individuals, we are able to build up churches through counseling and consulting and through grants and loans to meet needs for facilities and training, extend the reach of US churches to international partners, and maintain an experienced force of chaplains to all US military branches and local institutions. Will you and your church commit to increasing your support and prayer partnership so that 2020 becomes our most impactful year yet? You may mail support to Regular Baptist Ministries, 3715 North Ventura Dr., Arlington Heights, IL 60004 or donate online.
Manning Brown, Director of Regular Baptist Chaplaincy
During this month, I will be presenting the chaplaincy at Northfield Baptist Church in Northfield, Ohio, then I will be traveling to Bob Jones University for the Council of Eighteen meeting. As we move into the holiday season, the need for chaplains will be especially high. Please pray that through their ministry, our chaplains will be able to share the love of Christ while providing Biblically centered counsel, comfort, and care. Please continue to pray for Ch. (Capt) George Kahl and Ch. (CPT) David Troyer and their families, as both are deployed.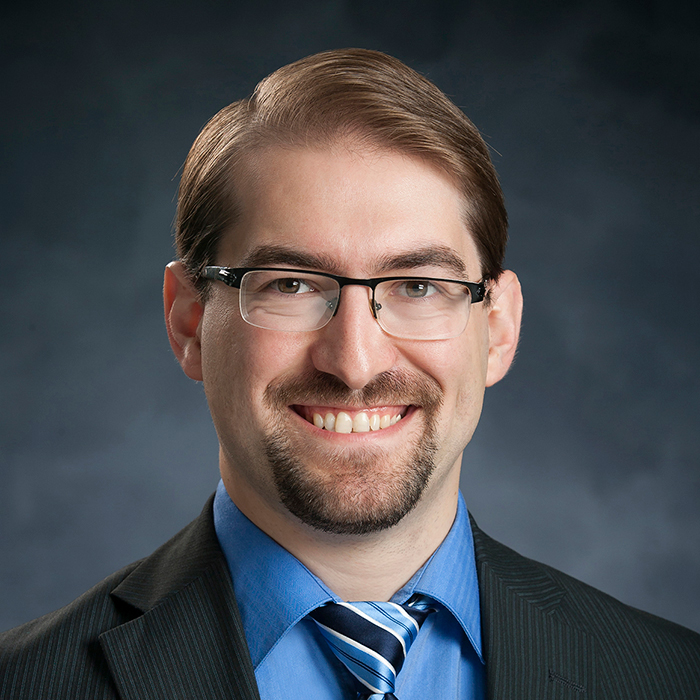 David Gunn, Director of Regular Baptist Press
Regular Baptist Press is pleased to announce the publication of Against the Tide: Godly Living in a Godless World. This 13-lesson women's Bible study explores the ways God has equipped His daughters to face the tide of an ungodly culture that wants to sweep them away in doubt and defeat. "God created us to be special helpers to our husbands and to be teachers and nurturers to our children; have compassionate, kind relationships; have joyful serving hearts; and be testimonies for Him," says the author, Diane Scallon. "As we continue to delight in God's ordained roles for us, not only is womanhood elevated, but God is magnified and glorified!"
Diane is a pastor's wife and the mother of three sons. She holds a bachelor's degree from Iowa State University and a master's degree from Faith Baptist Theological Seminary. She has a heart for helping women find joy in their identity in Christ and in deeper relationships together, rooting themselves in God's Word.
Chris Hindal, Director of Regular Baptist International

The international partnership is changing its name from International Partnership of Fundamental Baptist Ministries to its new name, Biblical Baptist Partnership International. The Council of Eight of the international partnership voted unanimously to adopt the new name. The rationale for the name change clearly states that the name change does not in anyway suggest a softening of the doctrinal position. The international partnership will start using the new name, even though the final ratification will be at the next All-Partners Conference, slated for 2021. I have received notes from several partnership leaders expressing appreciation for the Council of Eight's sensitivity to the current religious and political environment. The Council of Eight is currently reviewing a new application from South America. Praise God for continued growing interest in the partnership.
Clare Jewell, Director of Regular Baptist Church Planting and Regular Baptist Builders Club
Regular Baptist Builders Club will meet Nov. 20–21 to consider multiple grant applications for church revitalization, church planting, church planter residencies, and church building projects. Please pray for wisdom as we evaluate and vote on these opportunities.
Regular Baptist Church Planting continues to develop a network of hub churches that host residencies to equip young men to plant or revitalize churches. We now have a dozen of these churches in place. Pleas contact me at cjewell@garbc.org if you or your church would be interested in more information. Also, we are forming a network of regional Church Planting Catalysts to help foster church planting in various regions across the United States. If you are interested in serving as a catalyst, please email me and I will send you more information.
If you are a young leader looking for an opportunity to improve your skills through a 6-12 month residency before heading out to plant or revitalize a church, please go to Train Up and complete the initial application.
REGULAR BAPTIST EVENTS ACROSS THE USA

NOVEMBER 2019
1–2: Victory Ranch Round-Up, Moreno Valley, California
2: Woman to Woman Conference, Calvary Baptist Church, Bellefontaine, Ohio
4–5: M4 conference at Harvest New Beginnings, Oswego
4–6: National Association of Regular Baptist Camps directors' conference, Skyview Ranch, Millersburg, Ohio
5: Southern MARBC regional meeting, Marshall, Michigan
9: DelMarVa Teen Amazin'gRace, Grace Baptist Church, Hurlock, Maryland
12: DelMarVa Conference, Evangel Baptist Church, Hagerstown, Maryland
12: Pastors' fellowship, Crosstown Baptist Church, Silvis Heights, Illinois
14: Chicago Area Church Planters meeting, Book Road Baptist Church, Naperville, Illinois (9 a.m.)
14: Chicago area pastors' fellowship, Book Road Baptist Church, Naperville, Illinois (10 a.m.)
14–15: Ohio Women for Missions Ladies' Retreat, Carlisle Inn, Sugarcreek, Ohio
19: Pastors' Fellowship, Germantown Hills Baptist Church, Germantown Hills, Illinois
21: Pastors' Fellowship, Brown Street Baptist Church, Alton, Illinois
21: Organizational Reset Practicum, Calvary Baptist Church, Preble, New York
22–23: IARBC Youth Back on Track, Ankeny Baptist Church, Ankeny, Iowa
REGULAR BAPTIST MINISTRIES
TEAM ITINERARIES
NOVEMBER 2019
Mike Hess
National Representative
1–2: Victory Ranch Round-Up, Moreno Valley, California
4–6: National Association of Regular Baptist Camps directors' conference, Skyview Ranch, Millersburg, Ohio
10: Faith Baptist Church, Geneseo, Illinois
17: Calvary Baptist Church, Simpsonville, South Carolina
18–20: GARBC Council of 18 meeting, Bob Jones University, Greenville, South Carolina
David Gunn
Director of Regular Baptist Press
18–20: GARBC Council of 18 meeting, Bob Jones University, Greenville, South Carolina
23–24: Faith Brethren Bible Church, New Paris, Pennsylvania
Manning Brown
Director of Regular Baptist Chaplaincy
18–20: GARBC Council of 18 meeting, Bob Jones University, Greenville, South Carolina
Chris Hindal
Director of Regular Baptist International
18–20: GARBC Council of 18 meeting, Bob Jones University, Greenville, South Carolina
Clare Jewell
National Church Planting Coordinator for Regular Baptist Churches
Director of Regular Baptist Builders Club
10–12: Mission conference, Great Northern University, Spokane, Washington
18–20: GARBC Council of 18 meeting, Bob Jones University, Greenville, South Carolina
20–21: Regular Baptist Builders Club meeting, Bob Jones University, Greenville, South Carolina
Mark Johnson
GARBC Treasurer/Controller
18–20: GARBC Council of 18 meeting, Bob Jones University, Greenville, South Carolina
20–21: Regular Baptist Builders Club meeting, Bob Jones University, Greenville, South Carolina