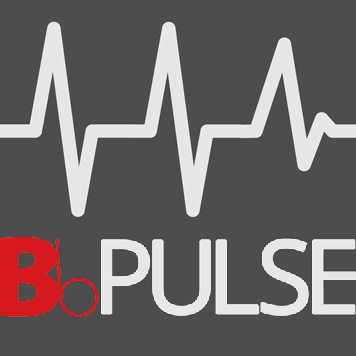 Friends,
Spring has officially arrived! The warming temperatures and the blooming flowers are reminders of new beginnings and the seasons of life (Eccles. 3). My wife, Christina, and I enjoy the opportunities that spring provides: long walks, seeing our neighbors out, bike rides, yardwork, spring cleaning, and welcoming in another season of baseball. But spring is also a reminder of how reassuring it is to know that God's truth stands in whatever season of life you may be facing. This is the truth that is the foundation of our fellowship of churches—the unchanging and always dependable truth of Scripture. In this troubled world, it's an anchor to our souls to remember that as the seasons of life come and go, the truth of the Word stands. "The grass withers, the flower fades, but the word of our God will stand forever" (Isaiah 40:8, ESV).
Mike Hess
GARBC National Representative
April 2021 Bb Pulse is ready to view!
News from Regular Baptist Ministries
Mike Hess: GARBC conference
International: Spreading the gospel with RBP Sunday School curriculum
Mark Johnson: New Roth investment option
Manning Brown: Christ-centered counsel, comfort, and care
David Gunn: Volumes in pre-pub status
Clare Jewell: Fueling ministry health
Regular Baptist Administrative Team Itineraries
Improving Your Ministry Skills
Mike's Picks: Resources for Ministry
"Spirit Unleashed": GARBC Conference promo video
"While You Wait: Encouragement for Churches without a Pastor"
Equality Act and what we need to watch for.
Highlights from an online meeting with GARBC state representatives around the country
"Spirit Unleashed": New Location for 2021 GARBC Conference
Resources, Retreats, and Events
Bb Pulse, a GARBC newsletter, communicates information about association happenings, ministry development, church events, and service opportunities. Share your ministry-related information by contacting the GARBC Resource Center.
Archives by date:
March 2021
February 2021
January 2021
December 2020
November 2020
October 2020
September 2020
July 2020
June 2020
May 2020
April 2020
March 2020
February 2020
January 2020
December 2019
November 2019
October 2019
September 2019
August 2019
July 2019
June 2019
May 2019
April 2019
March 2019
February 2019
January 2019
November 2018
October 2018
September 2018

Archives by category:
Association Updates
Improving Your Ministry Skills
Classifieds
Archives of E-Info, a GARBC newsletter published in 2007–2018, are available here.