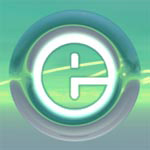 Since joining our staff six months ago, David Gunn is a great delight to have as a Regular Baptist Ministries colleague. David's focus is to provide editorial oversight for the Baptist Bulletin and Regular Baptist Books. In addition, he supervises our Regular Baptist Press VBS product line. David is a rare combination of scholarship, loyalty to the Word, managerial competency, cultural awareness, and to top it off, humor in an erudite sort of manner. I hope you get to meet him soon. In the meantime, you can get to know David by reading the Baptist Bulletin, browsing the blogs/commentary section of www2.garbc.org, or checking out our VBS. This month's E-Info makes it possible for you to connect with David and make a new friend. He's someone worth getting to know.
John Greening
GARBC National Representative
NOVEMBER 2014 E-Info is ready for your viewing!
Pray for Persecuted Christians in China
Submit Prayer Requests for Fellow Servants
Give a Lasting Christmas Gift
Council of 18 to Meet
Churches Connect with Baptist Bulletin
GARBC International Praise Report
GARBC.org: More News for You!
50th Anniversary Invitation
Regular Baptists around the Country
GARBC Staff Itineraries
Improving Your Ministry Skills

Free Training for Teachers of Children
Budget Tips for Church Planning
Good Stuff Beyond the Baptist Bulletin, Print Edition
Impact Your Community as a Chaplain
Online Giving Simplified
More than Sobriety
E-Info, a GARBC newsletter, communicates information about association happenings, ministry development, church events, and service opportunities. Share your ministry-related information by contacting the GARBC Resource Center. Together We Can Accomplish More!