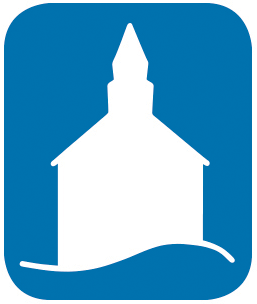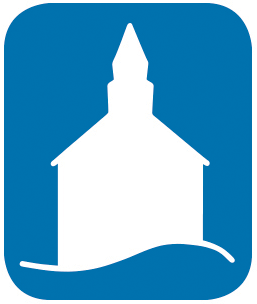 REGULAR BAPTIST CHURCHES: NATIONAL REPRESENTATIVE MIKE HESS
Educational institutions play a crucial role in preparing students for a lifetime of service for Christ. This past month, my wife, Christina, and I traveled to two universities in our network to learn more about their institutions and to further our mutual friendship. Read about the trips in the following articles:
"National Representative Mike Hess Speaks at Cedarville University"
"GARBC National Representative Visits Bob Jones University"
REGULAR BAPTIST CHURCH PLANTING: COORDINATOR CLARE JEWELL
Recently I spoke at Involve Church in Nampa, Idaho. This church is one of our initial hub churches and is hosting a resident to train this fall. This situation will likely involve our initial Train Up grant!
I met with leadership of South Holly Baptist Church, South Holly, Colorado, to discuss revitalization opportunities and possible assistance from another church in the area.
I am looking forward to speaking at the Minnesota Association of Regular Baptist Churches conference at Grace Baptist Church, Mankato, Minnesota.
Several grant applications are already in for Baptist Builders Club's church planting, revitalization, facility improvement, and residency programs. God is working!
REGULAR BAPTIST INTERNATIONAL: DIRECTOR CHRIS HINDAL
My wife, Deb, and I recently returned from an enjoyable and profitable trip to the Philippines. Campus Bible Fellowship of the Philippines sponsors a Renown Conference for college students.  The name of the conference comes from the theme "Raising a Generation Who Are Passionate about God's Global Renown." This year the conference expanded to be international and attracted students and leaders from seven countries outside the Philippines. Nineteen of the 260 conferees were internationals. I spoke three times to this group of "world-changers" and was especially encouraged by a Muslim girl who is seeking truth.
Later in September we will begin ministering in six East African countries with seven partnering associations. We greatly appreciate your prayers, as this will be a challenging three-week trip. I am expecting to conduct one- or two-day conferences in each place. I am thankful for faithful travel partners who give for this purpose so that I can train pastors and church leaders around the globe. If you would like to assist, you can donate online, selecting "International–Travel."  Thank you especially for your prayers.
REGULAR BAPTIST CHAPLAINCY: MANNING BROWN

In June, my wife, Jennifer, and I began our summer travels with a visit to Ch. (Lt Col) Rick Steen and his wife, Kim, at McGhee-Tyson Air National Guard Base in Knoxville, Tennessee, followed by a trip to Fort Bragg, North Carolina, to meet with Ch. (COL) Jack Stumme and his wife, Cindy. From Fort Bragg we traveled to Hagerstown, Maryland, to visit Ch. (Maj) Ron Faith and his wife, Sarah, at Martinsville Air National Guard Base, West Virginia. From Maryland, we drove to Lapeer, Michigan, to meet with Michigan State Police Chaplain David Hill and his wife, Mary Jo. In July, we traveled to Germany to meet with Ch. (Col) David Carr and his wife, Stephanie. David is the command chaplain for US European Command in Stuttgart, Germany. Summer travel wrapped up with a visit to Ch. (Capt) Scott Conner and his wife, Leah, in Cadillac, Michigan. Scott is a chaplain assigned to Patrick Air Force Base in Florida. It was an amazing summer! Jennifer and I count it a blessing to be able to visit our chaplains and to see firsthand the impact of their ministry.
REGULAR BAPTIST PRESS: DAVID GUNN
Through the year, Regular Baptist Press participates in church group conferences and conducts training for teachers and church leaders. Alan Wilson, US field coordinator and workshop instructor for RBP, travels from coast to coast, assisting pastors and churches and participating in conferences. Alan will be representing RBP in the following events:
Oct. 13: Junior Jam, Cedarville University (presenting "Revive the Sunday School" workshop)
Oct. 15–17: Shepherds 360 Conference, Colonial Baptist Church, Cary, North Carolina
Oct. 29–30: MARBC Conference, Berean Baptist Church, Grand Rapids, Michigan
NETWORK EVENTS ACROSS THE COUNTRY

SEPTEMBER 2018
1–2: Lake Ann Baptist Camp 70th Anniversary, Lake Ann, Michigan
6: Southern MARBC meeting, First Baptist Church, Brooklyn, Michigan
6–8: Northern California men's and boys' retreat, Pilot Lake Camp, Woodland, California
7–8: IARBC Women's Renew Conference, Iowa Regular Baptist Camp, Ventura, Iowa
7–8: IL–MO women's retreat, Camp Manitoumi, Lowpoint, Illinois
10: Baptist Network Northwest Refresh ministry workers' retreat, Cannon Beach, Oregon
10–11: Crossroads Fellowship conference, Emmanuel Baptist Church, Bloomington, Indiana
11: DelMarVa conference, Good News Baptist Church, Cascade, Maryland
11: IL-MO senior saints' retreat, Camp Manitoumi, Lowpoint, Illinois
13–15: WARBC men's retreat, Camp Fairwood, Westfield, Wisconsin
15: IARBC Go! Conference, CrossRoad Baptist Church, Ames, Iowa
17–19: Minnesota ARBC meeting, Grace Baptist Church in Mankato, Minnesota
17–19: Southern CARBC Christian workers' retreat, Dana Point, California
17–22: OARBC senior adults' trip to Branson, Missouri
18: Grand Rapids ARBC Breakpoint meeting, Forest Hills Baptist Church, Grand Rapids, Michigan
20: IL-MO Peoria pastors' fellowship, Germantown Hills Baptist, Metamora, Illinois
21–22: Northeast Fellowship Ladies' Advance, First Baptist Church, Johnson City, New York
25: IL-MO Quad Cities pastors' fellowship, Crosstown Baptist Church, Silvis, Illinois
27: IL-MO Chicago Area pastors' fellowship, Harvest New Beginnings, Oswego, Illinois
28–29: DelMarVa ladies' retreat, Spring Hill Suites, Hagerstown, Maryland
28–29: NARBC conference, Faith Baptist Church, Omaha, Nebraska
30–Oct. 2: OARBC Bethany Fellowship Bible Conference, First Baptist Church, Niles, Ohio, and Evansville Baptist Church, Niles, Ohio
OCTOBER 2018 EVENTS
1–2: IL-MO conference, Fox Valley Baptist Church, Dundee, Illinois
3–11: Minnesota Regular Baptist Camp bus trip to Washington, D.C., area
4–5: IARBC pastors' and wives' retreat, Iowa Regular Baptist Camp, Ventura, Iowa
4–6: Northern California ladies' retreat, First Baptist Church, Hawthorne, Nevada
6: MARBC SALT women's conference, Lakeshore Baptist Church, Grand Haven, Michigan
7–8: Northern California meeting, Sierra Baptist Church, Newcastle, California
8–9: Mid Continental ARBC meeting
13: DelMarVa Amazing Race teen event, Grace Baptist Church, Hurlock, Maryland
13: IARBC singles' outing, Scranton, Iowa
13: OARBC Dare to Share! teen event, Faith Baptist Church, Amherst, Ohio
15–16: Sunshine Baptist Fellowship conference, Faith Baptist Church, Winter Haven, Florida
16: Central MARBC meeting, The Springs Camp, Gladwin, Michigan
18–20: Central California ladies' retreat, Hartland Christian Camp, Badger, California
21–22: WARBC conference, Brookridge Baptist Church, Plover, Wisconsin
22–23: Northeast Fellowship conference, First Baptist Church, Horseheads, New York
22–24: OARBC conference, First Baptist Church, Elyria, Ohio
23: Ohio Women for Missions meeting, First Baptist Church, Elyria, Ohio
28: MARBC day of prayer, churches throughout Michigan
29–30: MARBC conference, Berean Baptist Church, Grand Rapids, Michigan
REGULAR BAPTIST ADMINISTRATIVE TEAM ITINERARIES

Mike Hess
National Representative
SEPTEMBER
4–6: Bob Jones University, Greenville, South Carolina
9: New Life Baptist Church, Lake in the Hills, Illinois
OCTOBER
1: IL-MO conference, Fox Valley Baptist Church, Dundee, Illinois
21: Missions conference, Harvest New Beginnings, Oswego, Illinois
21–22: WARBC conference, Brookridge Baptist Church, Plover, Wisconsin
27–28  Father-son banquet and Sunday services, Germantown Hills Baptist Church, Germantown, Illinois
29–30: MARBC conference, Berean Baptist Church, Grand Rapids, Michigan
Manning Brown
Director of Regular Baptist Chaplaincy
SEPTEMBER
10–12: Chaplain interviews in Michigan
OCTOBER
1–2: IL-MO conference, Fox Valley Baptist Church, Dundee, Illinois
6: Kentwood Baptist Church, Kentwood, Michigan
22–24: OARBC  conference, First Baptist Church, Elyria, Ohio
29–30: MARBC conference, Berean Baptist Church, Grand Rapids, Michigan
David Gunn
Director of Regular Baptist Press
SEPTEMBER
23: Bethel Baptist Church, Schaumburg, Illinois
OCTOBER
Representing Regular Baptist Press
Chris Hindal
Director of Regular Baptist International
SEPTEMBER
15–17: Fellowship of Missions retreat, Berlin, Ohio
17–19: Fellowship of Missions conference, Elyria, Ohio
20–24: Missions trip to Nairobi, Kenya
25–28: Missions trip to Bungoma, Kenya
29–Oct. 1: Missions trip to Bugiri, Uganda
OCTOBER
1–4: Missions trip to Kigali, Rwanda
5–8: Missions trip to Sharati, Tanzania
9–12: Missions trip to Ntchisi, Malawi
13–17: Missions trip to Ndola, Zambia
21: Breesport Baptist Church, Breesport, New York
22–23: Northeast Fellowship conference, First Baptist Church, Horseheads, New York
Clare Jewell
National Church Planting Coordinator for Regular Baptist Churches
Director of Regular Baptist Builders Club
SEPTEMBER
10–13: Baptist Network Northwest retreat, Cannon Beach, Oregon
16: Evergreen Baptist Church, Michigan City, Indiana
17–19: Minnesota Association of Regular Baptist Churches conference, Mankato, Minnesota
21–22: Men's retreat, First Baptist Church, Colville, Washington
23–25: Bible conference, Riverside Baptist Church, Albany, Oregon
OCTOBER
2–4: Exponential Conference, Los Angeles, California
17–18: Bob Jones University, Greenville, South Carolina
22–24: OARBC conference, First Baptist Church, Elyria, Ohio
27–28: Missions conference, Steamtown Church, Scranton, Pennsylvania
29–31: Missions conference, The Master's University, Santa Clarita, California