TRAIN YOUR TEACHERS

Use your regular teachers' meetings or plan a special training weekend to encourage teachers in their ministries. Consider using Teaching to Change Lives or Impact Teaching.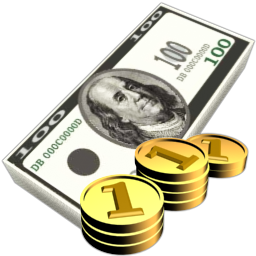 BUY RBP MATERIALS IN BULK AND SAVE!
Volume discounts help any church's budget. You can save up to 30% by purchasing Regular Baptist PRess materials in bulk. Click here for details.
JOB OPENINGS AT REGULAR BAPTIST MINISTRIES

At Regular Baptist Ministries, work is more than a job. It is our ministry! Each of our employees plays an important role in helping churches around the world accomplish the Great Commission. God is doing exciting things at Regular Baptist Ministries, so this is a great time to consider joining our team! Located in the northwest suburbs of Chicago, Regular Baptist Ministries offers competitive pay, excellent benefits, and a family atmosphere. Consider applying for one of the following job listings:
Production Assistant
Assistant Editor
Customer Service Representative
Administrative Assistant to the National Representative
Art Director
All positions are full-time unless otherwise stated. If you are interested in applying for a position, contact the Human Resources Department:
hr@garbc.org
Regular Baptist Ministries
Human Resource Department
3715 N. Ventura Dr.
Arlington Heights, IL 60004
Download an employment application.
JOB OPENING: CLARKS SUMMIT UNIVERSITY BUSINESS ADMINISTRATION DEPT. CHAIR
Help equip the next generation of Christ-centered business leaders. Clarks Summit University is now accepting applications for the position of Chair of the Business Administration Department from individuals who have a passion to prepare Christ-centered, career-ready graduates through teaching Business Administration courses, creating course schedules and budget, providing exemplary faculty leadership and investing in the lives of our students. Apply today.