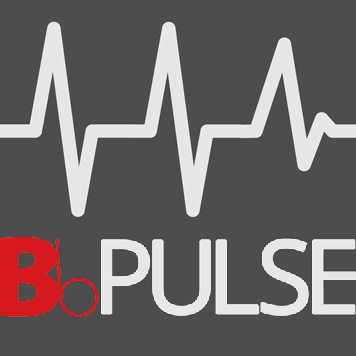 Hello, friends,
The nature of ministry is such that there's an unending need for wisdom and personal growth in grace. God constantly brings us into situations in which we need to carefully and skillfully apply Biblical wisdom. That is one reason why our association's provision of trustworthy and Biblically faithful resources is so important. I pray that this edition of Bb Pulse will be a helpful and practical tool for the ministry in which God has placed you. Thank you for participating with us in pursuing the goal of "Making Disciples through Healthy Local Churches" and for giving us the opportunity to provide doctrinally true resources.
Mike Hess
GARBC National Representative
August 2019 Bb Pulse is ready to view!
Mike Hess: Reaching Hispanic and Other Ethnic Communities
David Gunn: Previewing Big Fish Bay: Hooked on God's Mercy VBS

Manning Brown: Presenting Chaplaincy Ministry in Churches
Clare Jewell: Providing Free 12-Month Revitalization Series
Chris Hindal: Sharing International Ministry in Peru
College Scholarship for High School Seniors
Retirement Plan Now Open for Pastors and Church Employees
Baptist Bulletin Emphasizes Evangelism
Regular Baptist Events Across the U.S.A.
Regular Baptist Administrative Team Itineraries
Improving Your Ministry Skills

Mike's Picks: Resources for Ministry

Signs and Wonders and Biblical Sufficiency
Developing an Evangelistic Environment
Church Does Not Rise or Fall on Celebrity

Upcoming Meetings

Church Planting and Revitalization
Lessons on Leadership
Looking Upward: Isaiah 40
Shaped for Service: Titus
Encourage Others Personally through RBP
Ministry House Offers Pastors and Families Refreshment
Ministry Enrichment Conference
Biblical Counseling Training
Brotherhood Mutual: GARBC Preferred Provider
Bb Pulse, a GARBC newsletter, communicates information about association happenings, ministry development, church events, and service opportunities. Share your ministry-related information by contacting the GARBC Resource Center.
Archives of E-Info, a GARBC newsletter published in 2007–2018, are available here.
Archives by date:
July 2019
June 2019
May 2019
April 2019
March 2019
February 2019
January 2019
November 2018
October 2018
September 2018

Archives by category:
Association Updates
Improving Your Ministry Skills
Classifieds