SCHOLARSHIP FOR HIGH SCHOOL SENIORS

Do you have students in your youth group graduating from high school this year? Encourage them to apply for the GARBC Christian Character Scholarship. Whether students are planning to pursue vocational ministry or to influence the secular workforce for Christ, attending a Christian college or university will help students develop a Biblical worldview, will help them start their careers off on the right foot, and will prepare them to serve in their churches. The GARBC Christian Character Scholarship recognizes students who are committed to serving Christ in their communities and churches. Appalachian Bible College, Bob Jones University, Cedarville University, Clarks Summit University, Faith Baptist Bible College, Piedmont University, and Shasta Bible College are providing $25,000 worth of scholarships (four at $2,500, 10 at $1,000, and 10 at $500). Encourage qualifying students to apply by forwarding the application link to them.
REGULAR BAPTIST MINISTRIES UPDATES

Mike Hess, GARBC National Representative
God is providing fruitful ministries to Christina and me in churches, camps, and retreats and in my work of supplying pastoral referrals, recruiting churches, writing, and pastoral counseling. Our travels give us many enjoyable occasions to connect with pastors and wives and their families. Also, traveling opens doors to make stronger connections between churches and the fellowship. In addition to preaching the Word, I am able to communicate the relevance and importance of the GARBC. Currently I am working on a new association presentation, "The GARBC Moving Forward," which will emphasize three key areas: relevance, revitalization, and recruitment. Realizing that our association is one that includes all of North America, I have been in conversation with a pastor in Mexico regarding the church becoming part of our fellowship. This opening could create gospel opportunities within Mexico and in Central America for the GARBC, as well as Regular Baptist Press, chaplaincy, and international ministries. I'm excited about the potential!
Manning Brown, Director of Regular Baptist Chaplaincy
Regular Baptist Chaplaincy recently endorsed Greg Landers, pastor of First Baptist Church, Burbank, Washington. He was endorsed to serve as a chaplain in the Civil Air Patrol. I am delighted to have him aboard. Please continue to pray for Ch. David Troyer and his family. He serves in the Army and is deployed in support of combat operations. He is scheduled to return in the fall.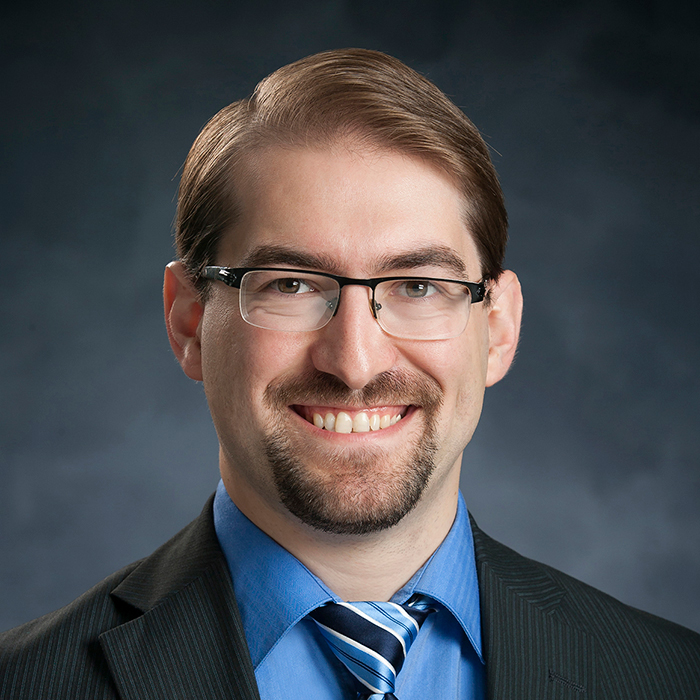 David Gunn, Director of Regular Baptist Press
In addition to Baptist Bulletin subscribers in the USA, our international partners also receive the magazine. The May/June Baptist Bulletin, with its focus on preventing ministry collapse, generated a significant positive response, including from a pastor in Myanmar, who wrote, "Yesterday, Baptist Bulletin May/June 2019 reached me. It refreshed my soul when I read the beautiful and insightful articles, and also increased my biblical knowledge. I will pass it on to other believers. I am looking forward to the next upcoming issues. May the Lord bless the Bulletin and the works of Regular Baptist Churches." Be sure to read the July/August Baptist Bulletin, which emphasizes the importance of theologically grounded evangelism. Sometimes in their zeal, Christians can develop evangelism and discipleship methods that aren't solidly rooted in a careful, hermeneutically faithful understanding of Scripture. Our publication ministry exists to equip churches for ministry that is not only zealous but also doctrinally deep and uncompromisingly rooted in God's Word.
Chris Hindal, Director of Regular Baptist International
Our ministry partners in other countries are having a great impact for the gospel, but they often face challenges. The following needs exist in three of our partnering countries:
In South India, Prasad Sakile is planting a church in a poor fishermen's village. Recent flooding swept away nine church members' homes, as well as many homes in the community. The mother church has taken out loans to provide for its members, but the loans will need to be repaid, and these people are poor. I would like to send this church $2,000, but we have only $300 available. The need is immediate.
In Rwanda, many churches have been closed by government restrictions. Our partnering leaders desire to facilitate a three-day discipleship retreat in October for 23 couples. The total cost would be $1,000, including transportation. The couples have no money. The leaders have committed to raise $350 but need an additional $650 to pay for the retreat.
In the Congo, a church is constructing its facility but lacks tin for the roof. The church needs 204 pieces at $14 each, totaling $2,856.
I remind myself that God is sovereign, and in His sovereignty He may choose to use you and your church to meet some of these needs. Please pray with me.
Clare Jewell, Director of Regular Baptist Church Planting and Director of Regular Baptist Builders Club
Regular Baptist Church Planting and Regular Baptist Builders Club are on mission to revitalize churches and develop leaders. Our free 12-month e-newsletter series will include topics such as leadership development, leading change, creating volunteer engagement, and communication strategies. If you haven't done so already, I encourage you to sign up for this series at revitalize.BaptistBuildersClub.org. Please help spread the word about this vital information. During this month, I will be interacting on church revitalization and church planting with MARBC groups from Grand Rapids and eastern and central Michigan. The regional meetings are part of the MARBC Core Values series. Developing healthy churches that reach the lost, disciple believers, and develop leaders is a crucial step in paving the way for church planting.
Mark Johnson, Treasurer and Controller
The Christian Character Scholarship program is gaining momentum. Seven schools have already committed to participate, and churches and individuals have given $3,435 to help provide matching scholarships. Our annual goal of $25,000 in matching scholarships would be easily attained if all our churches participated. Please help us spread the word about this endeavor and encourage your members to consider a special gift this year.
INCLUDE RETIREMENT FUNDING IN NEXT YEAR'S CHURCH BUDGET
Research indicates that one in five pastors does not save for retirement and only 38 percent of churches offer a retirement plan with their pastoral compensation packages. Many pastors are approaching their golden years without a way to fund their living and medical needs after their full-time ministry concludes. With fall approaching, your church may be considering next year's budget and reviewing the compensation needs of your pastor. Let us encourage you to consider participating in a retirement plan that is easily accessible and designed specifically for the needs of your church.
The GARBC 403(b)(9) plan, offered through our partner Servant Solutions, makes setting up a retirement account easy. The plan maximizes tax benefits by deferring taxes on contributions and offering a housing allowance designation for withdrawals by qualified participants. A variety of planning tools are offered at no additional cost, ranging from online account calculators to personal advice by investment professionals. There are no fees to join or make changes within the plan, and each account is fully owned by the individual participant. A variety of investment options are offered to meet the needs of participants at any career stage. To learn more and request an account application, visit www.garbc.org/retirement. Our plan advisors will send you more information along with the required documents. They will also be available to answer your questions and guide you through the process of joining the plan. Don't delay! Order your information packet today and begin the journey toward a more secure financial future.
REGULAR BAPTIST EVENTS ACROSS THE USA
SEPTEMBER 2019
6–7: IL–MO ladies' retreat, Camp Manitoumi, Lowpoint, Illinois
6–7: MN ARBC men's retreat, Bass Lake Camp, Winnebago, Minnesota
6–7: IARBC women's retreat, Iowa Regular Baptist Camp, Ventura, Iowa
9–12: BNN Refresh Christian Workers' Retreat, Cannon Beach, Oregon
10: DelMarVa pastors' and wives' fellowship, Cascade, Maryland
10: Grand Rapids ARBC Breakpoint meeting, Berean Baptist Church, Grand Rapids, Michigan
11: Central and Eastern MARBC interactive session, Montrose Baptist Church, Montrose, Michigan
12–14: Northern CARBC men's retreat, Pilot Lake Camp, LaPorte, California
13–14: WARBC men's retreat, Camp Fairwood, Westfield, Wisconsin
14: IARBC GO Conference, Community Baptist Church, Ankeny, Iowa
14: Ohio Women for Missions Hebron Fellowship, Calvary Baptist Church, Oberlin, Ohio
16: Eastern MARBC annual meeting, Caro, Michigan
17: IL–MO senior saints' retreat, Camp Manitoumi, Lowpoint, Illinois
20–21: DelMarVa ladies' retreat, Double Tree Resort, Lancaster, Pennsylvania
20–21: Northeast Fellowship Renew women's conference, First Baptist Church, Johnson City, New York
21: Ohio Women for Missions Maranatha Fellowship, First Baptist Church, Gallipolis, Ohio
24: Ohio Women for Missions Bethany Fellowship, Champion Baptist Church, Warren, Ohio
27–28: WARBC ladies' retreat, Camp Fairwood, Westfield, Wisconsin
27–28: NARBC Conference, Park Lane Baptist Church, Omaha, Nebraska
30: Garden State Fellowship ladies' retreat, New Life Island Camp, Upper Black Eddy, Pennsylvania
REGULAR BAPTIST MINISTRIES
TEAM ITINERARIES
SEPTEMBER 2019
Mike Hess
National Representative
8: Emmanuel Baptist Church, Toledo, Ohio
29: Bethel Baptist Church, Schaumburg, Illinois
David Gunn
Director of Regular Baptist Press
Representing Regular Baptist Press
Manning Brown
Director of Regular Baptist Chaplaincy
16: Eastern MARBC meeting, First Baptist Church, Caro, Michigan
Chris Hindal
Director of Regular Baptist International
14–15: Fellowship of Missions retreat, Elyria, Ohio
16–18: Fellowship of Missions conference, Elyria, Ohio
22: Whipple Avenue Baptist Church, Canton, Ohio
29: First Baptist Church, Grove City, Pennsylvania
Clare Jewell
National Church Planting Coordinator for Regular Baptist Churches
Director of Regular Baptist Builders Club
9–12: MARBC regional meetings, Grand Rapids, Montrose, and Brooklyn, Michigan
22: Church plant launch, Oakland, California
Mark Johnson
GARBC Treasurer/Controller
Representing Regular Baptist Ministries