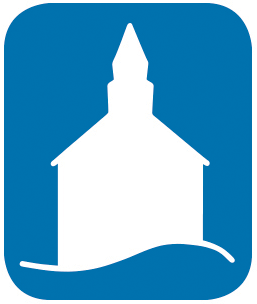 REGULAR BAPTIST CHURCHES: NATIONAL REPRESENTATIVE MIKE HESS
As churches consider their involvement in the GARBC, they may be wondering questions like these:
Why should my church be a part of the GARBC?
Why should we personally be involved?
What are the benefits of belonging to a fellowship of the GARBC?
Recently I put together a seven-point presentation that answers the "why" of belonging to our association. I'll be presenting this to association churches and to prospective pastors and churches. Consider the following great reasons for being involved in our association:
Doctrinal alignment. Every autonomous church in our association has congregationally chosen to embrace our Biblically faithful doctrinal statement. This is what holds us together and what we rally around.
Leveraging resources. Ministry endeavors that would be difficult for a church to accomplish alone can be done when churches bond together. The potential is unlimited when churches unite for training, outreach, youth activities, disaster relief, building projects, church planting, church revitalization, and participation in our upcoming retirement plan.
Trustworthy support. Resources that Regular Baptist Press provides—such as VBS, the Baptist Bulletin, Bible studies, theological books, and curriculum for children, students, and adults—all coincide with our doctrinal statement. The basis for RBP materials is our strong belief that Scripture is inerrant, relevant, and sufficient.
International partnerships. Association churches have the opportunity to partner internationally with churches that share our doctrinal commitment. We provide Biblical resources to partnering associations and affiliated churches around the world, and in return they enrich and challenge us with their fervor for evangelizing people, discipling believers, and establishing churches.
Chaplaincy endorsements. Since 1967, the US government has recognized the GARBC as an endorsing agency for chaplaincy. Every chaplain endorsed by the GARBC must meet stringent qualifications, including educational credentials, doctrinal examination, and the endorsement of a doctrinally aligned church.
Networking opportunities. The GARBC network of colleges and seminaries, camps, state and local fellowships, and regional conferences provides opportunities for pastors and church leaders to forge relationships. By connecting, pastors and leaders sharpen and encourage one another in disciple-making ministry.
Methodological flexibility. No two churches in the GARBC are alike. As Baptists, we place a high value on individual soul liberty. While our churches are all doctrinally aligned, we realize that each church will vary in style and methods. We believe that this is a real strength in our association.
As our administrative team travels to minister in churches, we desire to expose God's people to the many blessings that come from being a part of our fellowship. Our team is here to serve you.
REGULAR BAPTIST PRESS: DIRECTOR DAVID GUNN
Regular Baptist Press announces the publication of the newly revised and expanded edition of Learning and Living God's Word by Daniel J. Estes. This book is designed to teach you what you need to know and give you an opportunity to practice it. You'll learn pitfalls to avoid and strategies to practice so you can accurately interpret and apply God's Word. You'll find this manual enlightening and practical. You'll also discover there's nothing better than learning and living God's Word!
REGULAR BAPTIST CHAPLAINCY: DIRECTOR MANNING BROWN
The GARBC serves as a chaplaincy endorser not only for pastors but also for laypeople. Recently I traveled to Michigan to interview three men seeking endorsement for lay chaplaincy. All three actively lead and participate in prison and recovery ministries. In addition, I received several other applications from people seeking endorsement for military chaplaincy. Meeting men and women called by the Lord to serve as chaplains is both exciting and encouraging. Please pray for all of our chaplains and those seeking endorsement, and pray that the Lord will continue to raise up more men and women to answer the call to the chaplaincy.  
REGULAR BAPTIST INTERNATIONAL: DIRECTOR CHRIS HINDAL
East African countries face multiple challenges in expanding the work of God. My wife, Deb, and I just returned from a month in East Africa, meeting with seven associations partnering with Regular Baptist International, plus five prospective partnering associations. Churches in Rwanda recently experienced the enforcement of sudden strict building codes, resulting in the closure of eight hundred churches of various denominations almost overnight. Forty-two Baptist churches in a partnering association have closed until they can make significant upgrades, including the installation of cement floors, metal-framed windows, gutters, and water tanks. In addition, all pastors have to attain a credited bachelor's degree in theology in the next five years. These challenges provide significant opportunities for North American churches to demonstrate their belief that the church is the body of Christ. Please contact me, chindal@garbc.org, for the information you need to make prayerful and intelligent decisions to help.
REGULAR BAPTIST CHURCH PLANTING AND REGULAR BAPTIST BUILDERS CLUB: DIRECTOR CLARE JEWELL
I am thankful for times of great interaction with pastors, church members, and ministry colleagues during the past month.
At the Minnesota Association of Regular Baptist Churches conference, attendees were eager to think through ways to be more focused on God's mission. Our talks homed in on the need to prioritize evangelism, discipleship, and leadership development as key steps in the process of planting new churches. Please pray that pastors will respond with wisdom and faith as they seek to apply what they learned.
During a Bible conference at Riverside Baptist Church, Albany, Oregon, we focused on Revelation 2 and 3 and how to become a more "dangerous" church, one that is making a difference in its community. Please pray for this church as it completes a pastoral transition and seeks God's direction to increase its effectiveness in reaching its neighbors with the gospel.
At the men's retreat of First Baptist Church, Colville, Washington, 45 men and I enjoyed a great time together as we considered how we can live in grace-based relationships with God and people. This church is very interested in hosting church planting residents to equip young leaders.
At a meeting with colleagues at ABWE in Harrisburg, Pennsylvania, we finalized plans to help fund the EveryEthne initiative in North America. Our mission is to partner with churches to reach every ethnicity in North America through a disciple-making movement that multiplies leaders and churches. Please pray for us as we seek to spark a church planting movement in the United States and Canada that is founded upon the gospel and a desire to decrease lostness in our communities.
As Baptist Builders Club approaches the fall board meeting, we will be evaluating a record number of applications for church planting, revitalization, facility improvement, and residency programs. This is great news! Please pray for wisdom as we assess these applications and make final decisions in November.
NETWORK EVENTS ACROSS THE COUNTRY
OCTOBER 2018 EVENTS
1–2: IL-MO conference, Fox Valley Baptist Church, Dundee, Illinois
3–11: Minnesota Regular Baptist Camp bus trip to Washington, D.C.
4–5: IARBC pastors' and wives' retreat, Iowa Regular Baptist Camp, Ventura, Iowa
4–6: Northern California ladies' retreat, First Baptist Church, Hawthorne, Nevada
6: MARBC SALT women's conference, Lakeshore Baptist Church, Grand Haven, Michigan
7–8: Northern California meeting, Sierra Baptist Church, Newcastle, California
8–9: Mid Continental ARBC meeting
13: DelMarVa Amazing Race teen event, Grace Baptist Church, Hurlock, Maryland
13: IARBC singles' outing, Scranton, Iowa
13: OARBC Dare to Share! teen event, Faith Baptist Church, Amherst, Ohio
15–16: Sunshine Baptist Fellowship conference, Faith Baptist Church, Winter Haven, Florida
16: Central MARBC meeting, The Springs Camp, Gladwin, Michigan
18–20: Central California ladies' retreat, Hartland Christian Camp, Badger, California
21–22: WARBC conference, Brookridge Baptist Church, Plover, Wisconsin
22–23: Northeast Fellowship conference, First Baptist Church, Horseheads, New York
22–24: OARBC conference, First Baptist Church, Elyria, Ohio
23: Ohio Women for Missions meeting, First Baptist Church, Elyria, Ohio
28: MARBC day of prayer, churches throughout Michigan
29–30: MARBC conference, Berean Baptist Church, Grand Rapids, Michigan
REGULAR BAPTIST ADMINISTRATIVE TEAM ITINERARIES
OCTOBER 2018

Mike Hess
National Representative
1: IL-MO conference, Fox Valley Baptist Church, Dundee, Illinois
21: Missions conference, Harvest New Beginnings, Oswego, Illinois
21–22: WARBC conference, Brookridge Baptist Church, Plover, Wisconsin
27–28  Father-son banquet and Sunday services, Germantown Hills Baptist Church, Germantown, Illinois
29–30: MARBC conference, Berean Baptist Church, Grand Rapids, Michigan
Manning Brown
Director of Regular Baptist Chaplaincy
1–2: IL-MO conference, Fox Valley Baptist Church, Dundee, Illinois
6: Kentwood Baptist Church, Kentwood, Michigan
22–24: OARBC  conference, First Baptist Church, Elyria, Ohio
29–30: MARBC conference, Berean Baptist Church, Grand Rapids, Michigan
David Gunn
Director of Regular Baptist Press
Representing Regular Baptist Press
Chris Hindal
Director of Regular Baptist International
1–4: Missions trip to Kigali, Rwanda
5–8: Missions trip to Sharati, Tanzania
9–12: Missions trip to Ntchisi, Malawi
13–17: Missions trip to Ndola, Zambia
21: Breesport Baptist Church, Breesport, New York
22–23: Northeast Fellowship conference, First Baptist Church, Horseheads, New York
Clare Jewell
National Church Planting Coordinator for Regular Baptist Churches
Director of Regular Baptist Builders Club
2–4: Exponential Conference, Los Angeles, California
17–18: Bob Jones University, Greenville, South Carolina
22–24: OARBC conference, First Baptist Church, Elyria, Ohio
27–28: Missions conference, Steamtown Church, Scranton, Pennsylvania
29–31: Missions conference, The Master's University, Santa Clarita, California