2020 GARBC CONFERENCE: JOIN US VIRTUALLY!
Good news! Virtual attendance will be available for the 2020 GARBC Conference, beginning June 29. It is exciting to offer this new venue, allowing more people to participate. Plenary sessions and the association business meeting will be available virtually. Those registering for the conference will have the opportunity to discuss and vote on business items, including the proposed GARBC purpose statement and the election of Council of Eighteen members.
Adjustments to the conference schedule and registration will be made to accommodate this new avenue of attendance. In addition to individual virtual attendance registration, the association will be offering an all-church registration, which will allow a church to have multiple log-ins for church members or to host a simulcast for its congregation. The registration for virtual attendance will open soon.
Look for an overview of the conference in the upcoming May/June Baptist Bulletin. We warmly invite you to join us virtually for the 2020 GARBC Conference!
MINISTRY NEWS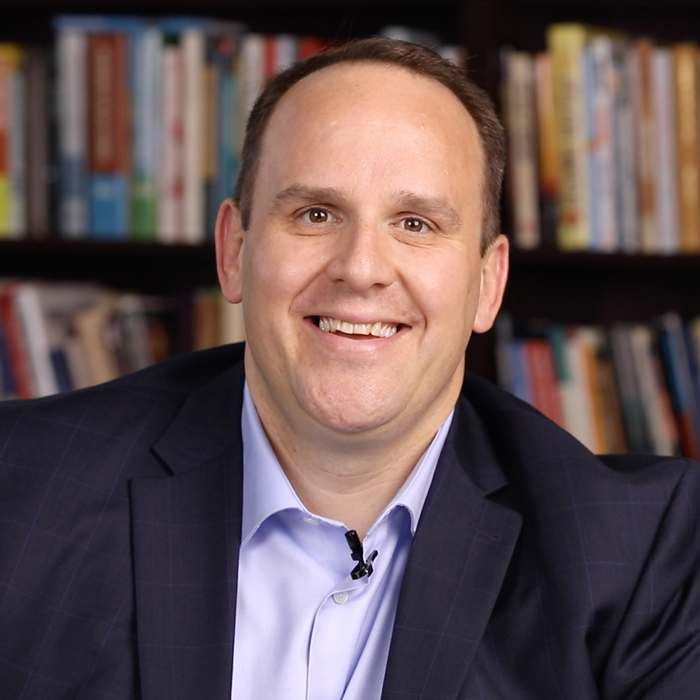 Mike Hess, GARBC National Representative
Regular Baptist Ministries continues to be proactive in helping churches and pastors as they minister during the COVID-19 pandemic. This kind of ministry context requires much wisdom and resilience. It's been an encouragement to see you and your churches diligently press on with local church ministry despite the limitations of not being able to physically gather. If you haven't already, please be sure to watch my video regarding the 2020 GARBC Conference and the online option now available to pastors and churches. We hope you take advantage of attending the conference online. I also want to encourage you to take advantage of the many blog posts we've written, articles we've published, and resources we've made available regarding COVID-19 on our web platforms. From the human perspective, these are uncertain times. From the divine perspective, God is at work and using this to ultimately bring glory to Himself (Rom. 8:28–30; Phil. 1:6).
I'm delighted to announce the release of my first book, published by Regular Baptist Books, No Contest: Overcoming a Competitive Spirit. The main premise of the book is that when we compete and compare ourselves with others, we fail to love and serve others. Over the years I've observed that many churches and Christians, even pastors, compete and compare in unhealthy ways. The book will be released June 29 but is available now for preorder.
Mark Johnson, Treasurer and Controller
You are not in this alone. That is one of the greatest reminders I'm struck with as I review the multitude of resources made available through the collaboration of churches and staff of Regular Baptist Ministries. If you've not been keeping up with association news at www.garbc.org, please click that link. We want to encourage you with inspiration from your fellow Regular Baptist churches and with practical ideas for navigating the current landscape. On the financial and business side of things, many people are asking questions about recent stimulus legislation and matters of the law they might need to consider. We've put together a summary of these issues as they relate to churches, and we welcome your questions that may come up as you dive further into the details.
Finally, I'd like to encourage you to pray for our government leaders (1 Tim. 2:1–4). Knowing the challenge of caring for our own people in this time prompts us to consider the immense burden of caring for a city, county, state, or nation. There are significant decisions being made every day that we have the power to influence through intercession. Thank you for your faithful support of Regular Baptist Ministries through prayer and generous giving. We want to be a blessing to you in this uncertain time.
Manning Brown, Director of Regular Baptist Chaplaincy
During the past few weeks, our nation has experienced a crisis unlike any in recent history. We find ourselves experiencing new challenges never fathomed even a few short weeks ago. Amidst it all, our Regular Baptist chaplains are providing care, comfort, and counsel. As an association, we are blessed with men and women who have answered God's call to minister and serve wherever they are needed. Visit RegularBaptistChaplaincy.org to read about how our chaplains are responding and adapting to an ever-changing environment with the never-changing hope that comes through the love of Christ. Now more than ever, Regular Baptist Chaplaincy needs your prayers and financial support. Thank you for teaming with us to make this ministry happen.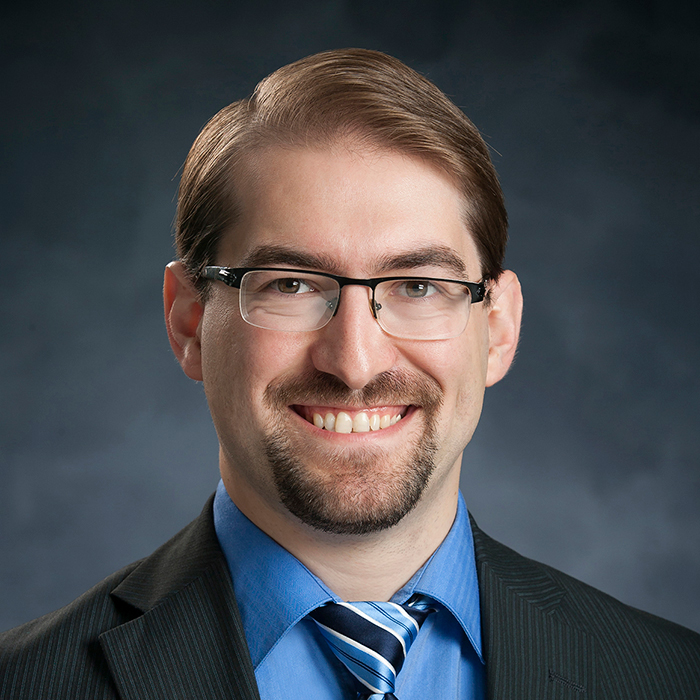 David Gunn, Director of Regular Baptist Press
Regular Baptist Books is pleased to announce the forthcoming publication of No Contest: Overcoming a Competitive Spirit by GARBC National Representative Mike Hess. This book addresses the issue of competitiveness and comparisons head-on from an unapologetically Biblical point of view. Applying the Scriptural commands and principles Mike presents will help readers conquer unhealthy competition so that individuals, Christian ministries, and churches alike can say, "There's no contest here. Through God's Spirit, love, power, and Word, we're overcoming a competitive spirit." No Contest is available for preorder now.
Chris Hindal, Director of Regular Baptist International
COVID-19 has equally shut down churches around the world as it has here in America. Due to the lockdown in India, mail service is also shut down. I am grateful that our ministry was able to send Vacation Bible School curriculum digitally to churches in India. The churches received it with thanksgiving! This means of sending curriculum may become the new normal. However, for many churches in our international partnership, streaming of Bible teaching and church services is not an option, as members of those churches do not have internet access.
Churches in the US have demonstrated heartfelt Christian compassion for the poor and needy around the world during this time. Via a 10-day post on social media, people donated $6,000 to Regular Baptist International, which distributed the funds to partnering associations in Africa and India so they could purchase food. Thank you to everyone who responded. In developing countries, the greatest threat caused by COVID-19 is hunger. Emergency relief is a continuing need for partnering associations around the world. Donate at GARBCinternational.org.
Clare Jewell, Director of Regular Baptist Church Planting and Regular Baptist Builders Club
Regular Baptist Builders Club's board of administrators approved a first year Start Up grant during an online meeting recently. The board unanimously approved a $10,000 grant for First Baptist Church, Spring Valley, California, which is starting a Hispanic church called Iglesia Bautista la Gracia in Bryant, Arkansas. First Baptist announced to its congregation online that Oscar and Bessy Galan would be the church planters for the Arkansas church. The Galans are the parents of First Baptist's Spanish language pastor, Benjamin Galan. I love the fact that Regular Baptist Builders Club can be a part of helping a primarily Filipino church to plant a Spanish-speaking church. This is the type of cross-cultural planting we need to see on a consistent basis.
Now's the time! While the US will be slowly reopening following the COVID-19 pandemic, our churches have a unique opportunity to move forward in an uncertain future with a very certain gospel. Soon the GARBC and Regular Baptist Builders Club will be launching an innovative process that churches can use to gain health and reengage in the mission of God. Let's stop playing defense and get back to playing offense for the sake of our Lord Jesus Christ. Look for details to come!
PRAYING FOR COVID-19
This time of being apart physically gives us an opportunity to strengthen our relationship with God and others through prayer. Let's pray!
The following prompters can serve as a guide for your prayer times:
physical healing and spiritual openness for those who have contracted the virus
provisions for individuals, businesses, and ministries facing the financial impact of the virus
spiritual strength for believers as they live out their faith in difficult circumstances
pastors as they care for people and adjust ministry methods
churches as they reach out and support their communities and people in need
government leaders (local, state, and national) as they determine guidelines and assistance
the ministry of camps, missionaries, and chaplains in this unique time
Regular Baptist Ministries' decisions regarding ministry opportunities and operations
If you have a specific prayer request regarding yourself or your ministry during this time of the COVID-19 disease, please email the request to garbc@garbc.org.
REGULAR BAPTIST EVENTS ACROSS THE USA

MAY 2020

Many churches' events have been canceled due to physical restrictions designed to combat the spread of COVID-19. Please pray for the continued ministry of churches and regional associations as they minister online.
REGULAR BAPTIST MINISTRIES
TEAM ITINERARIES
MAY 2020

(Many events on directors' itineraries have been canceled to combat the spread of COVID-19.)
Mike Hess
National Representative
Assisting pastors and churches in the GARBC
30: New Covenant Church, Glen Carbon, Illinois
31: Brown Street Baptist Church, Alton Illinois
David Gunn
Director of Regular Baptist Press
Representing Regular Baptist Press and resourcing churches
Manning Brown
Director of Regular Baptist Chaplaincy
Representing Regular Baptist Chaplaincy and resourcing churches and chaplains
Chris Hindal
Director of Regular Baptist International
Assisting ministries in our international partnership

Clare Jewell
National Church Planting Coordinator for Regular Baptist Churches
Director of Regular Baptist Builders Club
Assisting in church planting and developing leaders
Mark Johnson
GARBC Treasurer/Controller
Representing Regular Baptist Ministries and resourcing churches