GARBC CONFERENCE TO FEATURE STRONG SPEAKER LINEUP
"Worship is adoring God and submitting to Him in response to Who He is and what He's done," states Mike Hess, national representative of the GARBC, in framing the focus of the 2019 GARBC Conference theme, "Essence of Worship." Mike will be the opening night speaker for the conference, June 25–28 in Des Moines. Joining him as conference speakers will be Mark Vroegop, lead pastor of College Park Church, Indianapolis; Ross Shannon, pastor of First Baptist Church, Lapeer, Michigan; Mike Augsburger, lead pastor of Soteria Des Moines in Iowa; and Jon Jenks, state representative of the Wisconsin Regular Baptist Churches and vice president for training at Baptist Church Planters. Be strengthened in your spiritual maturity as you enjoy the richness of God's Word!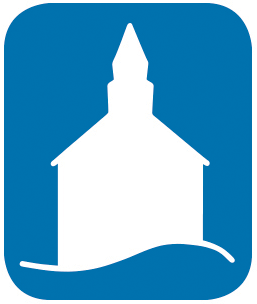 ANNOUNCING A NEW BENEFIT FOR ASSOCIATION PASTORS
A plan of great benefit is now available for pastors of Regular Baptist churches! At the 2019 GARBC Conference, a retirement plan option for pastors will be unveiled. At the conference, the plan advisers will set up an exhibit booth, and Mark Johnson, treasurer for Regular Baptist Ministries, will be available so individuals can discuss plan details, answer questions, and enroll. If you are unable to attend the conference, you will find plan details online after the unveiling.
MIKE HESS: TWO NEW BENEFITS FOR PASTORS AND CHURCHES
National Representative, Regular Baptist Churches
I am happy to announce that at the 2019 GARBC Conference, a retirement plan will be ready for pastors of Regular Baptist churches (see "Announcing a New Benefit for Association Pastors" above). I'm indebted to John Greening (former GARBC national representative) and Mark Johnson (treasurer for Regular Baptist Ministries) for their vision and work on this. The retirement plan is one more way for pastors to see the relevancy and benefit of their churches being in the GARBC. Another initiative that we will be unrolling at the conference is the Christian Character Scholarship Fund for college-bound students from Regular Baptist churches.
Registrations for the conference are coming in at a good pace, all of the exhibitor slots have been filled. I'm excited about the speaker lineup and the variety of relevant modules that will be offered. Over the next few weeks as the conference approaches, please remember in prayer the speakers, module leaders, and everyone involved with planning the conference.
DAVID GUNN: EXCITING CHILDREN'S REVISION REACHES NEW MILESTONE
Director, Regular Baptist Press
Regular Baptist Press is celebrating a major milestone! We are now halfway through the children's curriculum revision! This has been a massive undertaking, and there is still much work to be done, but we are grateful to the Lord for His blessing on the project up to this point. If you haven't done so already, check out Strong Kids curriculum, and help us spread the word about this exciting, newly revised children's curriculum.
MANNING BROWN: VALUABLE PRECONFERENCE TRAINING FOR CHAPLAINS AND PASTORS

Director, Regular Baptist Chaplaincy
My wife, Jennifer, and I are excited about the upcoming GARBC Conference June 25–28 in Des Moines. A chaplaincy training module will take place June 25, 12:00–4:30 p.m. Andy Bittle will speak on topics such as crisis response, bereavement ministry, and compassion fatigue. Register for this free preconference module at garbcConference.org. Jennifer and I are also looking forward to being with churches at the Minnesota Regular Baptist Camp in Bass Lake on May 27.
CHRIS HINDAL: MINISTERING IN PERU
Director, Regular Baptist International
My wife, Deb, and I are currently ministering to partnering associations and prospective associations in Peru. Please pray for us as we meet with pastors and wives, churches, Bible college students, and seminary leaders May 14–30.
Regular Baptist Press's Vacation Bible School program for 2020 will include a missions project for Regular Baptist International. Each year, churches using RBP's VBS materials benefit by having a teacher-friendly, kid-friendly, gospel-centered program, and at the same time, they have the opportunity to benefit a division of Regular Baptist Ministries. In 2020, VBS students will be helping an Regular Baptist International ministry partner reach boys and girls for Christ.
The International Partnership continues to expand, as two more associations in the Congo have been approved for fellowship, bringing the recent addition to five. This month Regular Baptist International sent a gift of $500 to Uganda for food distribution, as residents are experiencing growing famine. In addition, Deb and I overhauled the project list on the Regular Baptist International website.
On Thursday, June 27, during the 2019 GARBC Conference, attend the International Luncheon to learn about the exciting work that God is doing through Regular Baptist International. Purchase tickets for the luncheon when you register for the conference.
CLARE JEWELL: CHURCH PLANTING AND REVITALIZATION GRANTS AWARDED

National Church Planting Coordinator, Regular Baptist Churches
Director, Regular Baptist Builders Club
Regular Baptist Builders Club approved two church plant grants for $10,000 each and three grant and loan combinations of $60,000 to help churches better serve their communities. In the next 30 days we will be considering another church plant grant for $10,000 and a residency grant for $12,000.
On Wednesday, June 26, during the 2019 GARBC Conference, Regular Baptist Builders Club will host a luncheon for conferees and an off-site dinner for pastors who are seriously interested in pursuing church revitalization and want to connect with consultants. Sign up for the luncheon when you register for the conference. Regular Baptist Builder Club and Regular Baptist Church Planting will also launch two revitalization initiatives at the conference. Come join us to learn more!
REGULAR BAPTISTS ACROSS THE STATES
May 2019
4: Central CARBC ladies' missionary meeting, Sovereign Grace Baptist Church, Modesto, California
4: Northeast Fellowship deacon training workshop, Open Door Baptist Church, Woodstock, New York
7: Southern Michigan ARBC lunch meeting, Bob Evans restaurant, Jackson, Michigan
9: Northeast Fellowship preaching practicum, Central Baptist Church, Binghamton, New York
14: Grand Rapids ARBC Breakpoint meeting, Kent City Baptist Church, Kent City, Michigan
14: DelMarVa annual meeting, First Baptist Church, Seaford, Delaware
16: IL-MO pastors' fellowship, Brown Street Baptist Church, Alton, Illinois
17–18: Biblical Counseling and Discipleship Training, West Cannon Baptist Church, Belmont, Michigan
18: Northeast Fellowship Deacon Forum, Northeast Fellowship Ministry and Training Center, Elmira, New York
23: IL-MO pastors' fellowship, Columbus Road Baptist Church, Quincy, Illinois
27: MN ARBC Memorial Day gathering, Bass Lake Camp, Winnebago, Minnesota
31–June 1: IL-MO Golf Retreat, Camp Manitoumi, Lowpoint, Illinois

REGULAR BAPTIST MINISTRIES

TEAM ITINERARIES
MAY 2019
JUNE 2019

Mike Hess
National Representative
May
5: First Baptist Church, Elyria, Ohio (a.m.)
5: OARBC Hebron pastors' fellowship, First Baptist Church, Elyria, Ohio (p.m.)
12: Bethel Baptist Church, Schaumburg, Illinois
25: Growth and Change seminar, New Life Baptist Church, Lake in the Hills, Illinois
June

2: CrossPoint Fellowship Church, Jasper, Indiana
16: Fox Valley Baptist Church, Dundee, Illinois
16: La Voz Iglesia, Dundee, Illinois
23: Soteria Church, A Baptist Church, West Des Moines,  Iowa
24–25: Council of Eighteen meeting, Holiday Inn, Des Moines, Iowa
25–28: GARBC Conference, Holiday Inn, Des Moines, Iowa
David Gunn
Director of Regular Baptist Press
May
Representing Regular Baptist Press

June
24–25: Council of Eighteen meeting, Holiday Inn, Des Moines, Iowa
25–28: GARBC Conference, Holiday Inn, Des Moines, Iowa
Manning Brown
Director of Regular Baptist Chaplaincy
May
27: MN ARBC Memorial Day gathering, Bass Lake Camp, Winnebago, Minnesota
June
24: Chaplaincy module, Holiday Inn, Des Moines, Iowa
24–25: Council of Eighteen meeting, Holiday Inn, Des Moines, Iowa
25–28: GARBC Conference, Holiday Inn, Des Moines, Iowa
30: First Baptist Church, Waverly, Iowa
Chris Hindal
Director of Regular Baptist International
May
14–30: Ministry trip, Peru
June
9: Slater Baptist Church, Slater, Iowa
23: Calvary Baptist Church, Grinnell, Iowa
24–25: Council of Eighteen meeting, Holiday Inn, Des Moines, Iowa
25–28: GARBC Conference, Holiday Inn, Des Moines, Iowa
27: RB International luncheon, Holiday Inn, Des Moines, Iowa
30: Anchor Baptist Church, Des Moines, Iowa
Clare Jewell
National Church Planting Coordinator for Regular Baptist Churches
Director of Regular Baptist Builders Club
May
4–19: Leadership training, Indonesia
24–25: Filipino pastors gathering, San Diego, California
June
24: Church revitalization module, Holiday Inn, Des Moines, Iowa
24–25: Council of Eighteen meeting, Holiday Inn, Des Moines, Iowa
25–28: GARBC Conference, Holiday Inn, Des Moines, Iowa
26: Regular Baptist Builders Club luncheon, Holiday Inn, Des Moines, Iowa
26: Pastors' and consultants' dinner, Des Moines, Iowa