COUNCIL OF 18 NOMINATIONS OPEN: YOUR PARTICIPATION MATTERS
Now is the time to nominate candidates for the GARBC Council of Eighteen. Traditionally, only a small percentage of churches submit names of candidates for potential placement on the ballot for the annual election that occurs at the GARBC Conference in June. So your nomination can make a big impact.
Don't delay. Prayerfully consider potential candidates to nominate on behalf of your church. You can nominate online or download a form and email it to garbc@garbc.org. Look for the 2020 GARBC Conference mailing, which also includes a nomination form, to arrive at your church soon.

EXCELLENT INSTRUCTION: GARBC CONFERENCE MODULES
Gain valuable ministry helps by attending the 2020 GARBC Conference modules, featuring excellent instruction from well-versed teachers. Three modules await you at the conference June 29–July 2 in Sacramento:
"How to Increase Relevancy in Your Preaching" by Dr. Don Sunukjian, Monday, June 29.
"Relevancy occurs when the listeners see how a Biblical truth applies to a specific situation," says Dr. Sunukjian says. "Until they get a mental picture of some real-life person, event, or circumstance in their everyday world, the Biblical truth remains an abstraction—vague and unhelpful. This module, through four pages of outline notes and extensive audience interaction, will increase your ability to connect Biblical truth to contemporary life."
"Interpreting Scripture Well: The Need for a Sound Hermeneutic" by David Gunn, Tuesday, June 30.
Conservative Christians agree that the Bible is God's authoritative Word and our primary source of spiritual truth. But not all believers interpret the Bible in the same way, and this often leads to theological or methodological disagreements. If we truly believe in the inspiration, inerrancy, and authority of Scripture, then we should take hermeneutics seriously and be careful to interpret Scripture responsibly.
"When Adult Children Wander: Living and Pastoring Well in the Face of Close Departure," a panel discussion led by David Strope.
Major heartaches occur when older children choose to not follow Scriptural values and truths they were taught in the home during their growing-up years. Parents who have committed to teaching Biblical principles to their children since birth may find those children rejecting those principles as they get older. Children's decisions to follow a path away from faith can affect every aspect of the parents' lives, including their walk with God, marriage, interactions with their other children, and pastoral and leadership roles. Join this panel discussion to gain insight into one of life's most challenging circumstances.
Hotel reservations for GARBC Conference guests at Hilton Sacramento Arden West are available now. Register online for the 2020 GARBC Conference. Look for conference brochure and information packets to arrive in your church office this month.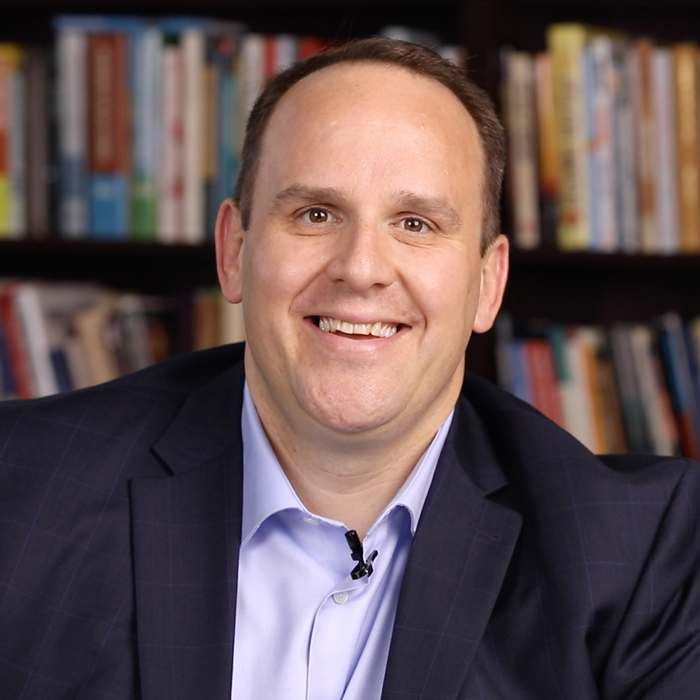 Mike Hess, GARBC National Representative
God has opened the door for me to communicate about our great fellowship in three non-GARBC churches during the month of March. It's a joy to share our rich heritage, doctrinal commitment, and zeal to help churches thrive for God's glory. God also gave me the opportunity to finish my first book, No Contest: Overcoming a Competitive Spirit, which is scheduled to be published shortly before the upcoming GARBC Conference. It's my prayer that God uses this book to encourage His people for His glory. Please seriously consider attending the 2020 GARBC Conference Monday, June 29–Thursday, July 2 in Sacramento, California. It promises to be an encouraging time of connecting with your GARBC family. During the conference we will be welcoming new churches into the fellowship. These are exciting times in our fellowship. I pray that you will be able to enjoy the good things from our association as you attend the conference.
Mark Johnson, Treasurer and Controller
The first part of the new year is a great time to look at 2019 "by the numbers" and rejoice in the fruit of ministry that God graciously provided. With your support through faithful prayers and generous giving, Regular Baptist Ministries was able to make a tremendous impact in churches for their gospel mission. In that spirit, we achieved the following accomplishments. Regular Baptist Press, marking its 67th year of offering Biblically sound educational materials, provided curriculum and teaching resources for more than 10,000 churches. Regular Baptist International distributed $80,000 in free RBP materials and relief grants to 130 churches outside the US. Regular Baptist Builders Club granted over $100,000 to 13 GARBC churches, allowing them to revitalize their ministries, train leaders, and make vital facility improvements. Regular Baptist Chaplaincy added six chaplains and expanded its inroads to emergency response teams, legislatures, the military, and many other venues. It's an honor and a privilege to give fiscal leadership to a ministry so dynamically focused on building the church, and we need your partnership to make an impact in 2020. What might your church, and you personally, be able to accomplish this year by supporting our great fellowship?
Manning Brown, Director of Regular Baptist Chaplaincy
My wife, Jennifer, and I had the unique opportunity to attend our local police department's Citizens Academy. The event not only gave us a better understanding of law enforcement procedures and practices but also afforded us an opportunity to meet our local police officers. During the program I was able to share that I am the chaplaincy director and endorser for the GARBC. One of the sergeants indicated that the police department had been interested in starting a chaplaincy program. Later I got a call from that same sergeant, asking for help regarding a woman who had expressed that she might kill herself. The sergeant said he knew a chaplain and asked this woman if he could give me her number, to which she agreed. I called her that night and invited her to the Bible study that Jennifer leads on Saturdays. To my amazement, she showed up. Jennifer lovingly greeted her and introduced her to the other ladies (only Jennifer knew this lady's circumstances). Within that short 90 minutes, she shared her story to all the ladies, conveying that although she knew Christ, she was at her breaking point. She came to church the next Sunday and met even more wonderful people. It was awesome to see God at work. I am eager to get a chaplaincy program going with our local police department!
Every day our chaplains are having the same type of interactions with people and impact on their lives. On the flight line, in the squad car, by the bedside, or anywhere there is need, our chaplains are providing comfort, care, and counsel. Please consider supporting the chaplaincy as part of your regular giving. Your giving ensures their going as they intersect lives with truth at the greatest point of need.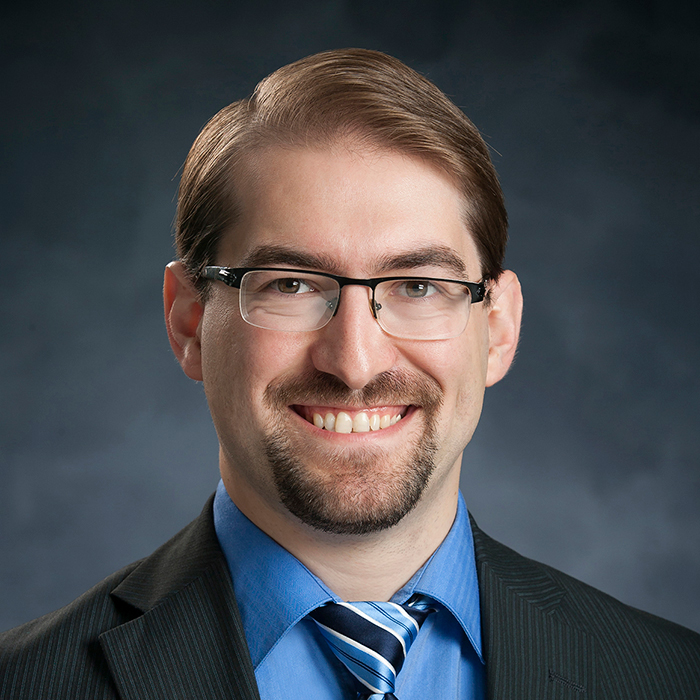 David Gunn, Director of Regular Baptist Press
At Regular Baptist Press, we are convinced that the key to Christian growth is understanding and applying the Bible—all of the Bible. Rather than adopting a smorgasbord approach to Christian teaching, in which each person subjectively picks and chooses which doctrines and passages of Scripture to prioritize, our discipleship resources are built on the systematic exposition and application of the "whole counsel of God" (Acts 20:27).
In a recent issue of the Baptist Bulletin, we emphasized this point with specific reference to Biblical prophecy. While eschatological preaching has fallen out of vogue recently in many evangelical churches, we are convinced that there remains a strong link between understanding God's prophetic Word and growing in Christ. In his article "Why Biblical Prophecy Matters," Cory Marsh articulates the point well: "A Christian's progressive sanctification is not driven by law, nor is it fueled by fear of attempting to gain the favor of an aloof deity. Rather, a Christian's sanctification is driven by belief in the factual and grace-filled promises of the end-times. Therefore, it is by God's grace through faith in what the Bible says about the future that provides the ultimate paradigm through which believers live their daily lives in the present."
Not long after this issue was published, I was encouraged to receive a kind email from one of our readers in Myanmar. He wrote that he was expressing his "invaluable thanks for sending him the Baptist Bulletin" and added, "I am giving Bible study on the book of Revelation these days and your article 'Why Biblical Prophecy Matters' is a very helpful points for this study." He concluded, "The only way I can help you is my sincere prayers for the continuation of the publication till our Lord comes. May the blessing of our God be upon you and all the GARBC members."
Chris Hindal, Director of Regular Baptist International
Regular Baptist Press International is ramping up its usefulness in Papua New Guinea. In February I was scheduled to meet with pastors in that country, but due to an unexpected hospitalization of my wife in Sydney, Australia, I was unable to go. However, Bill Smith, an ABWE missionary in Papua New Guinea, met with the pastors, raising awareness of Regular Baptist Press resources that are available to their churches. The pastors were delighted. Regular Baptist Press International is helping churches on every continent fulfill the Great Commission more effectively. The international partnership links associations of Baptist churches together. Many groups feel isolated but find great encouragement from being part of a worldwide network. As pastors share battles and blessings with international colleagues who pray, they are motivated to press on in their work. Persecution is becoming more prevalent. The partnership is needed more than ever.
Clare Jewell, Director of Regular Baptist Church Planting and Regular Baptist Builders Club
Regular Baptist Builders Club continues to refine its strategic plan. We will be meeting again in March to finalize key initiatives. One of our primary goals is to enhance our promotion and fundraising efforts. Also, we are determining the best ways to help churches and pastors raise up leaders from within to help revitalize and plant churches. In addition, we will be voting on another Start Up grant application for a church plant in Arkansas. Please pray for wisdom!
Regular Baptist Church Planting is continuing to develop its new residency program. We have a young couple serving as church planting residents in Queens, New York, with the goal of initiating a church plant in the city within the next couple of years. Please pray for Jason and Tammy as God grows them as servant leaders.
We are focusing on the establishment of two or three micronetworks of churches to spur regional church planting. Research indicates that church planting is most effective when it is supported by a small network of four or five churches, each contributing in various ways to its success. Therefore, we have been recruiting pastors to serve as regional catalysts, who will help lead the development of these networks. If you are interested in joining this process or helping to organize one of the micronetworks, please email me at cjewell@garbc.org.
ANNOUNCING GARBC CHRISTIAN CHARACTER SCHOLARSHIP RECIPIENTS
Twenty-four high school seniors from GARBC churches have been awarded a total of $25,000 in the GARBC Christian Character Scholarship competition. The scholarships were open to seniors who exemplify Christian character and express an ongoing desire to serve God through the local church. The seven colleges providing scholarships are Appalachian Bible College, Bob Jones University, Cedarville University, Clarks Summit University, Faith Baptist Bible College, Piedmont University, and Shasta Bible College. Click here to see the scholarship recipients and the amounts rewarded.
The scholarships are being funded and awarded by participating colleges, with the GARBC striving to match the dollar amounts. Give to the GARBC Christian Character Scholarship fund by May 31 to support these students as they pursue a life of serving God.
REGULAR BAPTIST EVENTS ACROSS THE USA

MARCH 2020

6–7: Man Up Conference, First Baptist Church, Medina, Ohio
6–8: Rekindle Couples' Retreat, Scioto Hills Camp, Wheelersburg, Ohio
7: Men Modeling the Master Conference, First Baptist Church, Lapeer, Michigan
12: IL-MO pastors' fellowship, Brown Street Baptist Church, Alton, Illinois
14: Ordination council for Travis Ward, Riverside Baptist Church, Decatur, Illinois
16: Church Ministries Conference, Calvary Baptist Church, Grand Rapids, Michigan
19: Chicago Area Church Planters' meeting, Emmanuel Baptist Church of Warrenville, Naperville, Illinois
19: IL-MO pastors' fellowship, Emmanuel Baptist Church of Warrenville, Naperville, Illinois
21: IARBC Sportsmen's Adventure, Iowa Regular Baptist Camp, Ventura, Iowa
21: Sportsmen's Seminar, First Baptist Church, Guthrie Center, Iowa
23–24: Shepherds' Camp, Calvary Baptist Church, Forest City, Iowa
24: IL-MO pastors' fellowship, Crosstown Baptist Church, Silvis Heights, Illinois
27: Ordination council for Nat Kealen, First Baptist Church, Pana, Illinois
28: Ohio Women for Missions Hebron fellowship, Camden Baptist Church, Wellington, Ohio
30–31: Developing a Disciple Seminar, Maranatha Baptist Church, Grimes, Iowa
REGULAR BAPTIST MINISTRIES
TEAM ITINERARIES
MARCH 2020

Mike Hess
National Representative

9: Prior Lake Baptist Church, Prior Lake, Minnesota
22: Victory Baptist Church, Albion, New York
29: Gracelife Church, Annville, Pennsylvania
30: Garden State Fellowship of Regular Baptist Churches Conference, Winslow Baptist Church, Sicklerville, New Jersey
David Gunn
Director of Regular Baptist Press
Representing Regular Baptist Press and resourcing churches
Manning Brown
Director of Regular Baptist Chaplaincy
Representing Regular Baptist Chaplaincy and resourcing churches and chaplains
Chris Hindal
Director of Regular Baptist International
Representing Regular Baptist International
1–2: Kingston, Jamaica, ministry trip
16–30: Bangladesh ministry trip
Clare Jewell
National Church Planting Coordinator for Regular Baptist Churches
Director of Regular Baptist Builders Club

6: ESL class for Chinese scientists, Richland, Washington
7: Missions conference, Salt Creek Church, Dallas, Oregon
13–15: South Holly Baptist Church, Centennial, Colorado
26–27: Rocky Mountain Association Regular Baptist Churches Conference, Boulder, Colorado
29: Steamtown Church, Scranton, Pennsylvania
Mark Johnson
GARBC Treasurer/Controller
Representing Regular Baptist Ministries and resourcing churches