COUNCIL OF EIGHTEEN NOMINATIONS DEADLINE: MARCH 27
Now is the time for you to lead your church in nominating candidates for the Council of Eighteen. Our association is governed for the churches by the churches. Take an active role by nominating candidates to oversee Regular Baptist Ministries. You may download the nomination form or submit your church's nomination online. Send your nominations no later than March 27. Six council members will be elected at the 2019 GARBC Conference June 25–28.

COME TO DES MOINES! 2019 GARBC CONFERENCE

Make new friends and keep the old! Come the 2019 GARBC Conference at Holiday Inn Des Moines–Airport/Conference Center in Des Moines, Iowa, June 25–28. The conference provides a special time for every member of the family! You will enjoy excellent speakers, fun fellowship, wonderful worship, and family-friendly classes and activities. Communication of God's Word and music focusing on the theme "Essence of Worship" will draw your heart and mind toward true worship of Christ. Make the conference a family affair! Register online now to receive the early bird discount.
GARBC CONFERENCE INFO PACKET
In the 2019 GARBC Conference info packet you will find the following info:
Conference registration (Check out the early-bird discount rates.)
GARBC Conference poster (Hang on your church bulletin board.)
Council of Eighteen nomination form (Your nomination makes a difference!)
GARBC Annual Directory information report form (Help us encourage networking.)
Pastors, church leaders, and laypeople are all invited to attend! First-time conferees receive complimentary registration. Please alert your office assistants that this packet will be arriving.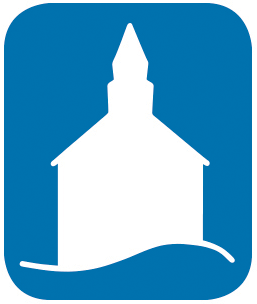 REGULAR BAPTIST CHURCHES: NATIONAL REPRESENTATIVE MIKE HESS
The strong response to the new Baptist Bulletin podcast—with its episodes "What Is a Regular Baptist," "Challenges Facing the Church and the Importance of Sound Hermeneutics," and "A Regular Baptist Perspective on Lent"—is encouraging! If you haven't done so already, please take time to listen to the podcast.
This past month God gave me and Christina a fruitful ministry in churches, including a non-GARBC church. I pray that this church will consider becoming part of the fellowship. The month of March takes us to Maryland, Colorado, and Florida. Also during March, the Resource Center will be hosting the National Camp Directors Conference, for which I'll be speaking.
Looking ahead to the 2019 GARBC Conference in Des Moines this June, I've heard from a good number of people who are planning on attending. I look forward to greeting you in person. First-time attendees and church planters in our association receive free registration. Take advantage of early bird discounts by registering now.
Please be faithful in submitting your nominations for the Council of Eighteen by March 27. You can lead your church in influencing the future direction of our fellowship by providing nominations of candidates you believe would serve our association well.
REGULAR BAPTIST PRESS: DIRECTOR DAVID GUNN
During these 40 days preceding Easter, countless people around the world will observe Lent. At this time of year, there is often a heightened awareness of and curiosity about the differences between Baptistic churches and liturgical churches (e.g., Catholic, Eastern Orthodox, Anglican). While those differences may sometimes appear to be merely methodological or cosmetic, they are actually indicative of profound theological differences at a foundational level. Several years ago RBP published High Church Heresy to help Baptists better understand what those theological differences are and how they developed. This book examines Catholic and Eastern Orthodox teaching on a number of topics, including tradition, Scriptures, the church fathers, Mary, salvation, baptism, and the Lord's Supper. It is a helpful text for church leaders, college students, and churchgoers.
Also, be sure to listen to my recent conversation with GARBC National Representative Mike Hess on the Baptist Bulletin podcast as we considered the question Should Baptists observe Lent?
REGULAR BAPTIST CHAPLAINCY: DIRECTOR MANNING BROWN
Our chaplaincy ministry had an exciting February, as three men were selected for chaplaincy with the Army. It was a 100 percent select rate of those we endorsed. In addition, another one of our chaplains was selected for full-time hospital chaplaincy. These selections bear testimony to the caliber of men who are answering the call. Please pray for these men as they begin new ministries and for all of our chaplains as they bring care, comfort, and counsel.
Interested in being a chaplain or how you can support Regular Baptist Chaplaincy through prayer and giving? Find out how at RegularBaptistChaplaincy.org. You can also support and encourage Regular Baptist Chaplaincy by giving online.
REGULAR BAPTIST INTERNATIONAL: DIRECTOR CHRIS HINDAL
The international partnership is growing! Two more associations from the Congo just joined the international partnership.  That makes four associations from East Africa, each with 10–20 churches, since the first of the year. Accepting these associations into fellowship is itself a great encouragement to these churches.
Please consider helping a church in Kenya purchase land. This church had a temporary building on rented ground, but government bulldozers flattened the building. Gifts of any size will be appreciated. We need to raise $10,000 to get the church safe on its own land. You may donate online, designating your gift "Africa Project."
REGULAR BAPTIST CHURCH PLANTING AND REGULAR BAPTIST BUILDERS CLUB: DIRECTOR CLARE JEWELL
Now is the time to apply for grants with Regular Baptist Builders Club! Grants are available for building needs, residency programs, church revitalization, and church planting. Please go to BaptistBuildersClub.org and click on the appropriate tab to complete an application.
Please plan on joining us for a special preconference workshop on church revitalization on Tuesday afternoon, June 25, at the Holiday Inn Airport Hotel in Des Moines, Iowa. Several church revitalization consultants will share key strategies to help churches grow and effectively engage in fulfilling God's mission in their communities. Please go to garbcConference.org for more information and to register for this module.
Take part in a special Easter offering! Regular Baptist Builders Club is asking churches and individuals to participate in an Easter offering that will be used specifically to help revitalize churches in our fellowship. Please go to our donate page to make a sacrificial investment in revitalizing a GARBC church.
CHURCHES SUBSCRIBE TO THE BAPTIST BULLETIN
A big thank you to Grace Baptist Church of Winterset, Iowa, and Fulton Baptist Temple of Fulton, Indiana, for their group subscriptions to the Baptist Bulletin! Your church can also subscribe to the Baptist Bulletin at a discounted rate.
REGULAR BAPTISTS ACROSS THE STATES
MARCH 2019
2: Men of God 2019 Conference, Calvary Baptist Church, Bellefontaine, Ohio
2: ManUP "Fighting for Biblical Manhood" Conference, First Baptist Church, Brunswick, Ohio
2: Eastern MARBC Men Modeling the Master Conference, Emmanuel Baptist Church, Flint, Michigan
8–9: Grand Rapids ARBC Church Ministries Conference, Calvary Baptist Church, Grand Rapids, Michigan
11: BNN REFUEL youth pastors' retreat, Arrow Point Resort, Coeur D'alene, Idaho
12: DelMarVa fellowship conference, Grace Baptist Church, Laurel, Maryland
16: North Iowa Sportsmen's Adventure, Iowa Regular Baptist Camp, Ventura, Iowa
19:  IL-MO ARBC pastors' fellowship, Crosstown Baptist Church, Silvis, Illinois
22–23: Northeast Fellowship ReCharge Youth Seminars, five locations, New York
APRIL 2019
1: IL-MO ARBC conference, First Baptist Church, Pana, Illinois
1–2: IARBC conference, CrossRoad Baptist Church, Ames, Iowa
5–6: Sunshine Baptist Fellowship couples' retreat, Lake Yale Baptist Retreat Center, Leesburg, Florida
8–9: Mid Continent ARBC meeting (location TBA)
9–11: CARBC Bible conference, First Baptist Church, El Monte, California
13: Northeast Fellowship Serve Boldly Church Ministries Conference, Breesport Baptist Church, Breesport, New York
25: IL-MO ARBC Chicago area church planters' meeting, Pillar of Faith, Naperville, Illinois
25: IL-MO ARBC Chicago area pastors' fellowship, Pillar of Faith, Naperville, Illinois
25–26: Refine Annual Ministry Conference, Calvary Baptist Church, Everett, Washington
27: Ohio Women for Missions meeting, Bible Baptist Church, Newark, Ohio
REGULAR BAPTIST MINISTRIES
TEAM ITINERARIES
MARCH 2019
APRIL 2019

Mike Hess
National Representative
March
9–12: DelMarVa fellowship conference, Grace Baptist Church, Laurel, Maryland
15: Ordination council for Eric Lloyd, Brown Street Baptist Church, Alton, Illinois
19–20: National Association of Regular Baptist Camps directors' meeting, Regular Baptist Ministries Resource Center, Arlington Heights, Illinois
20–21: Rocky Mountain Association of Regular Baptist Churches meeting, Reformation Baptist Church, Greeley, Colorado
24: Rustic Hills Baptist Church, Colorado Springs, Colorado
31: Starkey Road Baptist Church, Seminole, Florida
April
2: Bob Jones University chapel, Greenville, South Carolina
12–14: Men's retreat, Twin Lakes Camp, Hillsboro, Indiana
27–28: First Baptist Church, Marilla, New York

David Gunn
Director of Regular Baptist Press
March
3: Harvest New Beginnings, Oswego, Illinois
10: Harvest New Beginnings, Oswego, Illinois
15: Ordination council for Eric Lloyd, Brown Street Baptist Church, Alton, Illinois
April
3: First Baptist Church, Weaverville, California
4: Alpha Omega Conference, Shasta Bible College and Graduate School, Redding, California (a.m.)
4: First Baptist Church, Redding, California (p.m.)
5: Alpha Omega Conference, Shasta Bible College and Graduate School, Redding, California
6: Valley Church, Vacaville, California
7: Valley Church, Vacaville, California
Manning Brown
Director of Regular Baptist Chaplaincy
March
16–23: Chaplain visit, Ch. (MAJ) Mark and Shelly Worrell, Hawaii

April
Representing Regular Baptist Chaplaincy
Chris Hindal
Director of Regular Baptist International
March
1–3: Missions conference, Temple Baptist Church, Lincoln, Nebraska
April
Representing Regular Baptist International

Clare Jewell
National Church Planting Coordinator for Regular Baptist Churches
Director of Regular Baptist Builders Club
March
5–8: Shepherds Conference, Sun Valley, California
6: Residency program meeting, The Master's Seminary, Sun Valley, California
12: Church revitalization grants review with pastors and consultants
16–17: Church plant visit, Vancouver, British Columbia
22: Residency program review, Involve Church, Nampa, Idaho
23–24: Christ Fellowship Baptist Church, Spokane, Washington
31: Faith Baptist Church, Morris, Illinois
April
1–2: IL-MO Association Regular Baptist Churches conference, Shelbyville, Illinois
6: LGBTQ Heart, Mind, Soul training seminar, ABWE, Harrisburg, Pennsylvania
14: First Baptist Church, Moses Lake, Washington
26: Meeting with church planters in Vacaville and Oakland, California
28: Orchard Avenue Baptist Church and Hispanic church plant, Vacaville, California