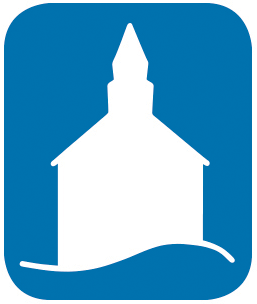 NEWS FROM REGULAR BAPTIST MINISTRIES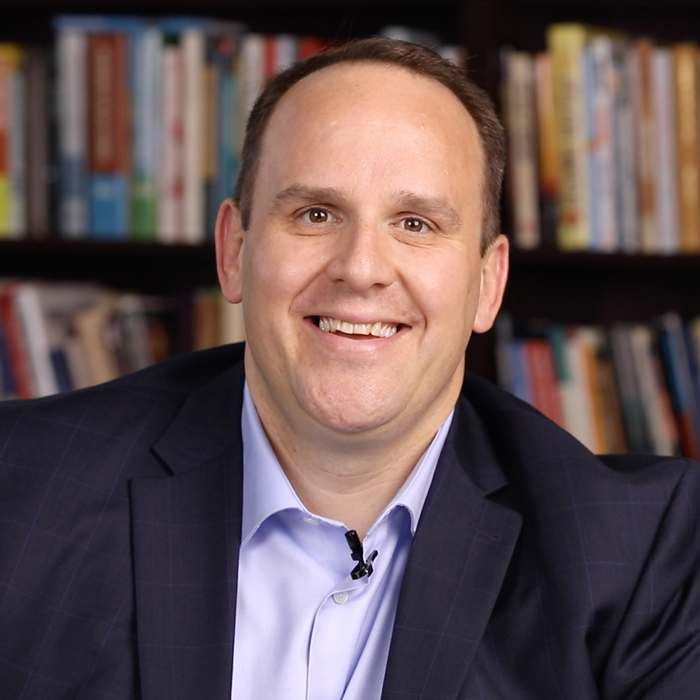 Mike Hess, GARBC National Representative

Please plan to attend the GARBC Conference in Schaumburg, Illinois, June 28–July 1. God has blessed us with a dynamic lineup of speakers, valuable modules, and a preconference seminar on being relevant in your preaching, led by one of the premier writers and teachers on preaching, Donald Sunukjian.
You'll also want to visit the new website for Generate (formerly Regular Baptist Builders Club and Regular Baptist Church Planting) at generate.church. Generate has been received with much enthusiasm, and scores of pastors and churches are being pointed toward Biblical church revitalization and given hope that their churches can see better days ahead.
Regular Baptist International

Because of your generous donations, international ministries partnering with Regular Baptist International are impacting their communities for Christ.
Last month we reported that Regular Baptist International approved grants for partnering ministries during the first quarter. We have already received word that these ministries are putting the funds to good use. Joseph Ayoo Naftali sent a note of appreciation for funds to begin constructing one of four churches. Mang Cin Pau is thankful for funds that enabled him to purchase rice and oil for families who have been suffering as a result of the civil unrest in Myanmar. Many international churches also expressed appreciation for the Regular Baptist Press Sunday School materials they received.
Because of faithful donors to Regular Baptist International, believers around the world are equipped to carry out the Great Commission and show Christ's love in practical ways. Continue to donate to this vital ministry so the work of Regular Baptist International to network, resource, and show compassion to its partners can continue. Be in prayer for partnering ministries—those who face harsh conditions while ministering, as well as those in India, where COVID-19 has exhausted partners' resources.
Mark Johnson, Treasurer and Controller

We are thrilled to hear that churches are resuming in-person gatherings and once again using RBP resources to disciple children, youth, and adults. Just in the past few weeks, we've seen an uptick in sales of church educational materials, and as we finished our fiscal (accounting) year in April, there is good news to report.
After a net loss of almost $1 million for Regular Baptist Ministries in fiscal year 2019–2020, we are estimating that the year that recently ended will have an approximate break-even result. While sales revenue was only half of normal levels for the year, donations to our ministry increased, costs were reduced by $1.5 million, and we received significant employment support from federal relief programs.
As of this writing, the long-awaited recovery in sales is beginning to take shape, and with the cost efficiencies gained in recent months, we see a stabilizing and improving trend in our financial position over the coming year. Praise God for His provision of our every need! I'll be providing a more detailed update at the GARBC Conference, and I look forward to seeing you there.
Manning Brown, Director of Regular Baptist Chaplaincy

I look forward to reconnecting with our chaplains at the GARBC Conference. A chaplaincy training block will take place at the conference June 28. In addition to chaplain resiliency training, Mike Hess, GARBC national representative, will address attendees.
I am grateful that Regular Baptist Chaplaincy endorsed two new chaplains in May, but the need for chaplains remains high.
In May, I spoke at First Baptist Church, Lapeer, Michigan, and First Baptist Church, Elyria, Ohio. I am always thankful for the opportunity to share about this ministry. In addition, I joined my local police department on two ride-alongs. It is a joy to get to know the men and women on the thin blue line, and I am blessed to be able to minister to them.
Please visit RegularBaptistChaplaincy.org to support the chaplaincy with your giving or find out how to become a chaplain yourself.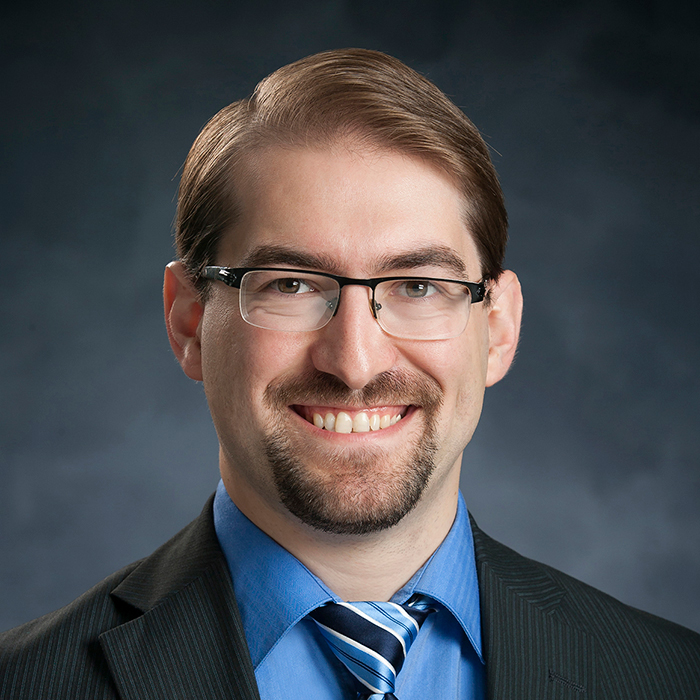 David Gunn, Director of Regular Baptist Press

If you've been lost in the middle of doing life, you may wonder about your purpose and mission. Wonder no more! Truth Adorned by Haley Seboe Cleveland, a new RBP Women's Bible Studies author, will help you renew your sense of purpose and provide details on how to effectively carry out your mission as a follower of Jesus Christ.
Truth Adorned is an eight-lesson study on the New Testament book of Titus. Paul reminded Titus that with a gospel foundation and Biblical purpose, the new believers in Crete could grow spiritually and adorn the doctrine of God. Wherever you are in your Christian walk, this study of Titus can help you find deeper purpose and direction that result in a greater impact on others.
Clare Jewell, Director of Regular Baptist Church Planting and Regular Baptist Builders Club
Eight micronetworks of Generate continue to progress. They have been slowed by COVID-19 restrictions but are gaining traction. Each group is establishing an action plan for the fall and is developing a strategy for 2022.
I am participating with five church leadership teams as we work through Leadership Pipeline Training. We are already a third of the way through a six-month process. Please pray for churches to focus more on developing leaders.
I have scheduled five Church Solutions Conferences for fall in Boise, Idaho; Denver, Colorado; Flint, Michigan; Pottstown, Pennsylvania; and North Carolina. These conferences will involve several GARBC churches. The goal is to get them on a path to reproduction, with a focus on multiplying disciples, developing leaders, and planting churches.
I will be hosting a Hispanic Ministries Summit at ABWE's headquarters in Harrisburg, Pennsylvania, Oct. 4–6. This summit is designed for Hispanic church leaders to come together so others can learn from them how to be better partners in developing leaders and planting churches. I am hoping we can make connections that will lead to the addition of more Hispanic churches in the GARBC.
I am bearing down on my doctor of ministries project. My goal is to have everything completed by May 2022. My topic is on the connection between disciple making and leadership development, a topic that should be very helpful to our churches. I will be sending out a survey in the fall to all of our churches. Please pray for a healthy response.
REGULAR BAPTIST MINISTRIES  TEAM ITINERARIES
(Many events on directors' itineraries have been canceled to combat the spread of COVID-19.)
Mike Hess
National Representative
Assisting pastors and churches in the GARBC
June 7: Columbus Road Baptist Church, Quincy, Illinois
June 27: Bethel Baptist Church, Schaumburg Illinois
June 28–July 1: Annual GARBC Conference, Schaumburg, Illinois
David Gunn
Director of Regular Baptist Press
Representing Regular Baptist Press and resourcing churches
June 6: New Life Baptist Church, Lake in the Hills, Illinois
June 13: New Life Baptist Church, Lake in the Hills, Illinois
June 28–July 1: Annual GARBC Conference, Schaumburg, Illinois
Manning Brown
Director of Regular Baptist Chaplaincy
Representing Regular Baptist Chaplaincy and resourcing churches and chaplains
June 28–July 1: Annual GARBC Conference, Schaumburg, Illinois
Clare Jewell
National Church Planting Coordinator for Regular Baptist Churches
Director of Regular Baptist Builders Club
Assisting in church planting and developing leaders
June 5: Church plant team meeting, Noblesville, Indiana
June 6: Rock Point Church, Crawfordsville, Indiana
June 7: Equip Conference, Rock Point Church, Crawfordsville, Indiana
June 8–9: Collaborative Leadership Training, ABWE headquarters, Harrisburg, Pennsylvania
June 28–July 1: Annual GARBC Conference, Schaumburg, Illinois
Mark Johnson
GARBC Treasurer/Controller
Representing Regular Baptist Ministries and resourcing churches
June 28–July 1: Annual GARBC Conference, Schaumburg, Illinois