2020 GARBC CONFERENCE: VIRTUALLY EVERYONE CAN COME!
We can't wait to connect with you online! Join us for the virtual 2020 GARBC Conference June 29–30. It is exciting to offer this new venue, allowing more people to participate. Plenary sessions and the association business meeting will be available virtually. Those registering for the conference will have the opportunity to discuss and vote on business items, including the proposed GARBC purpose statement, a proposed amendment to the GARBC Articles of Faith, and the election of Council of Eighteen members.
See our conference brochure for all the great features of our virtual gathering! In addition to individual virtual attendance registration ($35), the association is offering an all-church registration ($70). Register now!
NEWS FROM REGULAR BAPTIST MINISTRIES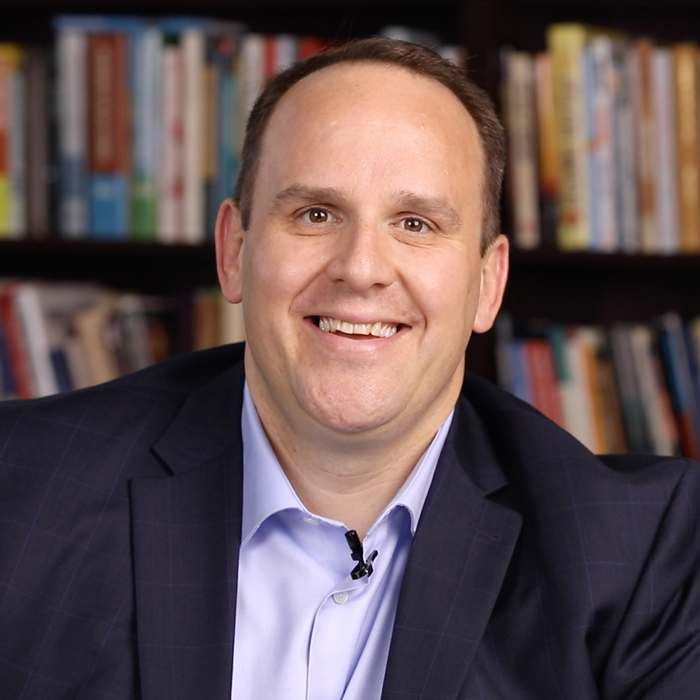 Mike Hess, GARBC National Representative
For the first time since early March I'll be speaking at a church. I'm thrilled to once again be sharing the Word and my heart for our fellowship. We're also hard at work preparing for our first ever virtual GARBC Conference. Doing a virtual conference is something totally new for us as a fellowship. Nevertheless, I'm incredibly excited about this opportunity, and I believe God is going to use it in a great way for His glory. Please take advantage of the flat rate for churches ($70) and encourage your church family to attend. (View video: "The Importance of being Involved.") As always, the preaching of the Word will be the central focus of our conference. God has blessed us with dynamic and encouraging modules. We will also hold our virtual business meeting, where we will discuss and vote on important items regarding the exciting future of the GARBC.
Mark Johnson, Treasurer and Controller
As you might have imagined, recent events have affected the finances of our ministry in significant and unusual ways. While we have seen a downturn in our publishing ministry, stemming from the halts to in-person church gatherings, we have also seen blessings during this time, and God has continued to provide for our needs.
We are incredibly grateful for the hundreds of individuals and churches that continue to support the ministry. Faithful givers have provided a stronghold in these uncertain times, and they allowed us to grow in our service to churches and make an impact for the gospel worldwide. In addition to our ongoing supporters, we were blessed by the thoughtfulness of several individuals who used their legacies to feed into our work of advancing churches before going to be with the Lord this past year.
The national 403(b) retirement plan is up and running! After we announced the plan kickoff one year ago, many churches have completed the enrollment process and have begun to make progress toward improved financial planning for their pastors and staff. This opportunity represents one of the many benefits offered to churches through the association, and I am grateful for the privilege of ministering to churches and servant leaders through the GARBC.
Please continue praying for the ministry as we enter an important season this month. Our 2020 GARBC Conference and Council of Eighteen meetings will serve as highlights for the year and offer opportunities to plan our future. Thank you, again, for your support.
Manning Brown, Director of Regular Baptist Chaplaincy
Our chaplains continue to minister during these particularly trying times, sharing the love of Christ through compassion, counsel, and care. Although restrictions and limitations may impact how our chaplains minister, those obstacles don't change why they minister. Please follow Regular Baptist Chaplaincy at www.RegularBaptistChaplaincy.org. Your continued prayers and financial support help the chaplaincy ministry find chaplains who are called to serve, and assist and encourage our chaplains who are currently serving. I would be happy to schedule a date to visit your church to share about our chaplaincy ministry and give updates about our chaplains. Please contact me at mbrown@garbc.org or at 888.588.1600, ext. 890.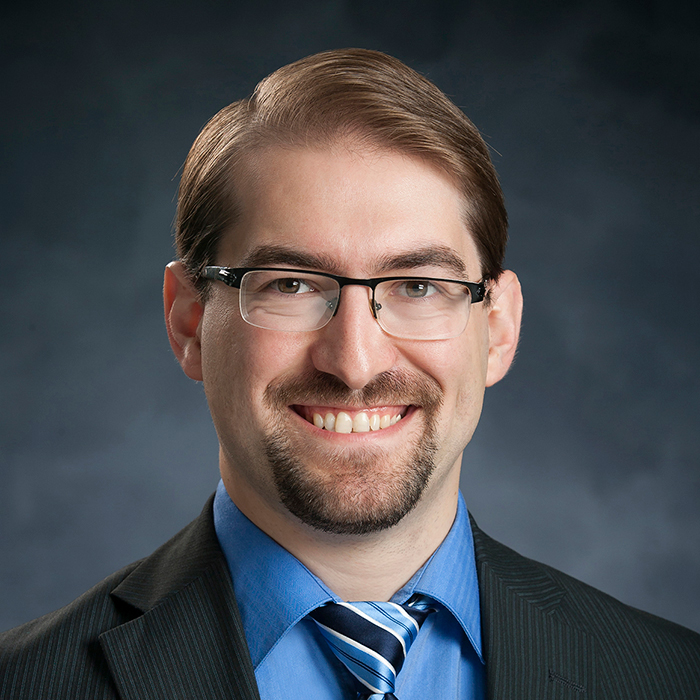 David Gunn, Director of Regular Baptist Press
The May/June issue of the Baptist Bulletin reminds us that in these times of turmoil and uncertainty, Christians can look to Jesus, learn from Him, and redeem the time. Beginning with Dave Cunningham's "Redeeming the Time during a Worldwide Pandemic," the authors consider how believers can learn from Christ and display Christlike virtues. In "Choice Words," Daryl A. Neipp looks at how words bring life or death, while Diane Scallon mentions words (among other things) in "Practicing Gratitude." Rich Van Heukelum analyzes "Making Disciples Jesus' Way." And Brandon Crawford offers "A Guide to Responsible Christian Citizenship" for godly living, not only during this pandemic but also in this election year.
Chris
Hindal, Director of Regular Baptist International
The needs arising from hunger in Africa and India continue as these countries are under COVID-19 lockdown. In fact, the needs from hunger grow greater each day. In addition to the coronavirus crisis, a cyclone in the Bay of Bengal is predicted to come ashore in India. This storm is to be the most destructive cyclone ever to hit the subcontinent.
Helping our partnering ministries help the destitute is a great blessing. We have been able to assist partnering ministries in eight countries through donations that have totaled over $11,000. (View a video of this relief effort.) I would like to raise an additional $5,000 to continue the blessing. When donating through garbcInternational.org, please choose "emergency relief." Thank you for your sensitivity to your brothers and sisters far away from us but known intimately by God.
Clare Jewell, Director of Regular Baptist Church Planting and Regular Baptist Builders Club
The most recent accomplishment in developing leaders and planting churches has been to lock in with six pastors who will serve as regional catalysts. They are now in a cohort that will start orientation and training on September 1. These catalysts, who are pastors of GARBC churches, are in New Jersey, Pennsylvania, Michigan, Kansas, Colorado, and Idaho. In addition to training in the fall, each catalyst will be working to recruit three or four churches to form a micronetwork focused on reproducing leaders, planting churches, or revitalizing churches in their regions. These networks will officially launch in January 2021. The goal is for each network to start a church in 2022. Please pray as this endeavor moves forward that other pastors and churches will be responsive to this opportunity to reach communities with the gospel.
During the virtual GARBC Conference in June, I will be launching a three-tier leadership pipeline strategy our churches can use to develop a farm system for multiplying leaders within our fellowship. The strategy has a formal approach and a less formal approach; churches can choose the one that best fits their culture and needs.
REGULAR BAPTIST MINISTRIES
TEAM ITINERARIES
JUNE 2020

(Many events on directors' itineraries have been canceled to combat the spread of COVID-19.)
Mike Hess
National Representative
Assisting pastors and churches in the GARBC
26–27: Council of Eighteen meeting
29–30:  Virtual 2020 GARBC Conference
Manning Brown
Director of Regular Baptist Chaplaincy
Representing Regular Baptist Chaplaincy and resourcing churches and chaplains
26–27: Council of Eighteen meeting
29–30:  Virtual 2020 GARBC Conference
David Gunn
Director of Regular Baptist Press
Representing Regular Baptist Press and resourcing churches
26–27: Council of Eighteen meeting
29–30:  Virtual 2020 GARBC Conference
Chris Hindal
Director of Regular Baptist International
Assisting ministries in our international partnership
26–27: Council of Eighteen meeting
29–30:  Virtual 2020 GARBC Conference
Clare Jewell
National Church Planting Coordinator for Regular Baptist Churches
Director of Regular Baptist Builders Club
Assisting in church planting and developing leaders
26–27: Council of Eighteen meeting
29–30:  Virtual 2020 GARBC Conference
Mark Johnson
GARBC Treasurer/Controller
Representing Regular Baptist Ministries and resourcing churches
26–27: Council of Eighteen meeting
29–30:  Virtual 2020 GARBC Conference