REGULAR BAPTIST MINISTRIES UPDATES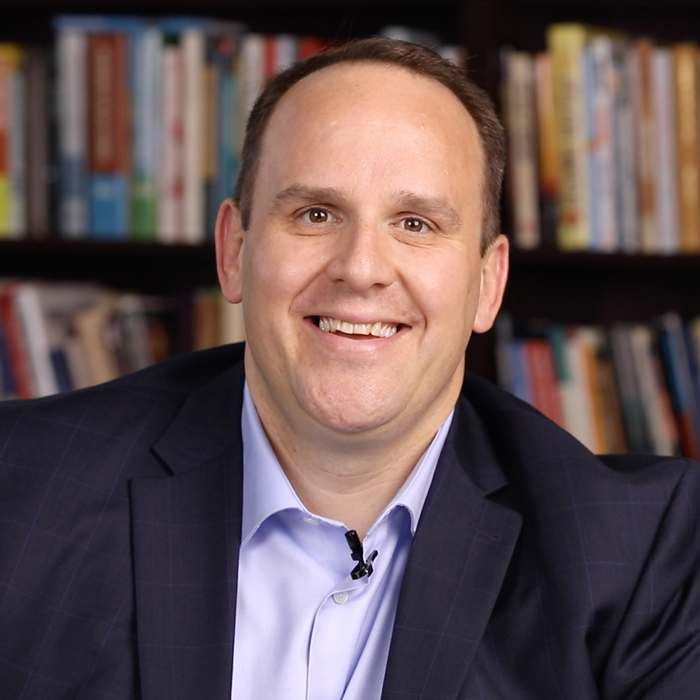 Mike Hess, National Representative of Regular Baptist Churches
We're just a few weeks away from our GARBC Conference. Please take extra time to pray specifically for the speakers, module leaders, attendees, and conference staff. My speaking schedule remains busy for the month of June, with meetings in Indiana, Illinois, and Iowa. For the first time in a couple of years, I'll be preaching in Spanish, ministering to a nonaffiliated Hispanic church in the Chicago area. Please pray for fruit in each of these meetings.
David Gunn, Director of Regular Baptist Press
The latest release from Regular Baptist Books is now available for preorder! Tim Valiante's God Gives More Grace: Walking with God through Life's Trials is an expanded study of James 4:5–10 that will help you understand and experience God's abundant grace. "Tim Valiante provides a scholarly yet personal explanation and application to this vital part of the Christian walk—grace," says Marty Herron, executive vice president of Faith Baptist Bible College and Theological Seminary. "Tim provides more than a devotional look at this cardinal doctrine of grace; he proves a powerful, Biblical support for this much-needed virtue."
Clare Jewell, Coordinator of Regular Baptist Church Planting and Director of Regular Baptist Builders Club
We are gearing up in promoting church revitalization within our fellowship. In conjunction with the GARBC Conference, we have a preconference module on revitalization on June 25 and a dinner on June 26 for pastors interested in moving their churches forward. Church revitalization is critical to the future of our association and is necessary to engage more churches in church planting. We continue to build bridges to seminaries and regional hub churches to help build a pipeline of young leaders coming into the GARBC, which is critical to revitalizing and planting churches. Look for more news on developments in church revitalization in months ahead.
Chris Hindal, Director of Regular Baptist International
My wife, Deb, and I had a productive trip to three regions of Peru. I will likely return in August for the pastors' and wives' camp and possibly next January to the southern association pastors' meeting to continue developing relationships with Peruvian believers. The fruit in Peru is the result of missionary ministries by Baptist Mid-Missions, the Association of Baptists for World Evangelism, and other independent mission agencies.
Manning Brown, Director of Regular Baptist Chaplaincy
GARBC chaplains provide comfort, council, and care at home and abroad. Please pray for Ch. (CPT) David Troyer and his family, as he is deployed to Southwest Asia.
ANNOUNCING A RETIREMENT PLAN FOR ASSOCIATION PASTORS
A plan of great benefit is now available for pastors of Regular Baptist churches! At the 2019 GARBC Conference, a retirement plan option for pastors will be unveiled. At the conference, the plan advisers will set up an exhibit booth, and Mark Johnson, treasurer for Regular Baptist Ministries, will be available so individuals can discuss plan details, answer questions, and enroll. If you are unable to attend the conference, you will find plan details online after the unveiling.
SNEAK PEAK: A NEW SCHOLARSHIP PROGRAM COMING SOON
A scholarship program for high school seniors will be unveiled at the GARBC Conference. You have the opportunity to invest in the next generation of regular Baptist leaders by making a donation to the GARBC Christian Character Scholarship fund.
CONFERENCE SPEAKERS TO CHALLENGE AND REFRESH
Join us on opening night of the GARBC Conference on Tuesday, June 25, as National Representative Mike Hess speaks on "How the Holiness of God Fuels Our Worship." Joining Mike during conference week will be the following main session speakers: Mark Vroegop, lead pastor of College Park Church, Indianapolis; Ross Shannon, pastor of First Baptist Church, Lapeer, Michigan; Mike Augsburger, lead pastor of Soteria Des Moines in Iowa; and Jon Jenks, state representative of the Wisconsin Regular Baptist Churches and vice president for training at Baptist Church Planters. Be strengthened in your spiritual maturity and enjoy the richness of God's Word as you focus on the theme "Essence of Worship."
REGULAR BAPTISTS ACROSS THE STATES
June 2019
8: Northeast Fellowship Preaching Practicum, Northeast Fellowship Ministry and Training Center, Elmira, New York
9: CARBC SING, Faith Calvary Baptist Church, Los Angeles, California
11-13: Northeast Fellowship trip to Washington, D.C., and Bible Museum
14: Northeast Fellowship Preaching Practicum, Central Baptist Church, Binghamton, New York
23: CARBC SING, Community Baptist Church, San Luis Obispo, California
27: Northeast Fellowship Organizational Reset Practicum, Calvary Baptist Church, Preble, New York
REGULAR BAPTIST MINISTRIES
TEAM ITINERARIES
JUNE 2019
Mike Hess
National Representative
2: CrossPoint Fellowship Church, Jasper, Indiana
16: Fox Valley Baptist Church, Dundee, Illinois
16: La Voz Iglesia, Dundee, Illinois
23: Soteria Church, A Baptist Church, West Des Moines,  Iowa
24–25: Council of Eighteen meeting, Holiday Inn, Des Moines, Iowa
25–28: GARBC Conference, Holiday Inn, Des Moines, Iowa
David Gunn
Director of Regular Baptist Press
24–25: Council of Eighteen meeting, Holiday Inn, Des Moines, Iowa
25–28: GARBC Conference, Holiday Inn, Des Moines, Iowa
Manning Brown
Director of Regular Baptist Chaplaincy
24: Preconference chaplaincy module, Holiday Inn, Des Moines, Iowa
24–25: Council of Eighteen meeting, Holiday Inn, Des Moines, Iowa
25–28: GARBC Conference, Holiday Inn, Des Moines, Iowa
30: First Baptist Church, Waverly, Iowa
Chris Hindal
Director of Regular Baptist International
9: Slater Baptist Church, Slater, Iowa
23: Calvary Baptist Church, Grinnell, Iowa
24–25: Council of Eighteen meeting, Holiday Inn, Des Moines, Iowa
25–28: GARBC Conference, Holiday Inn, Des Moines, Iowa
27: GARBC International luncheon, Holiday Inn, Des Moines, Iowa
30: Anchor Baptist Church, Des Moines, Iowa
Clare Jewell
National Church Planting Coordinator for Regular Baptist Churches
Director of Regular Baptist Builders Club
2: Church plant launch, Vancouver, British Columbia
6–9: Training with ABWE executive team, Albany, New York
16: Calvary Baptist Church in Paradise, California
24: Church revitalization module, Holiday Inn, Des Moines, Iowa
24–25: Council of Eighteen meeting, Holiday Inn, Des Moines, Iowa
25–28: GARBC Conference, Holiday Inn, Des Moines, Iowa
26: Regular Baptist Builders Club luncheon, Holiday Inn, Des Moines, Iowa
26: Pastors' and consultants' dinner, Des Moines, Iowa