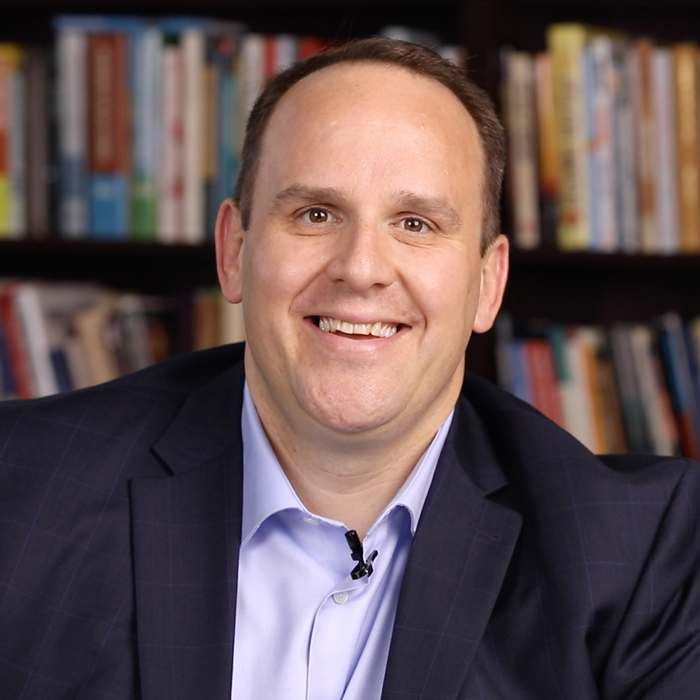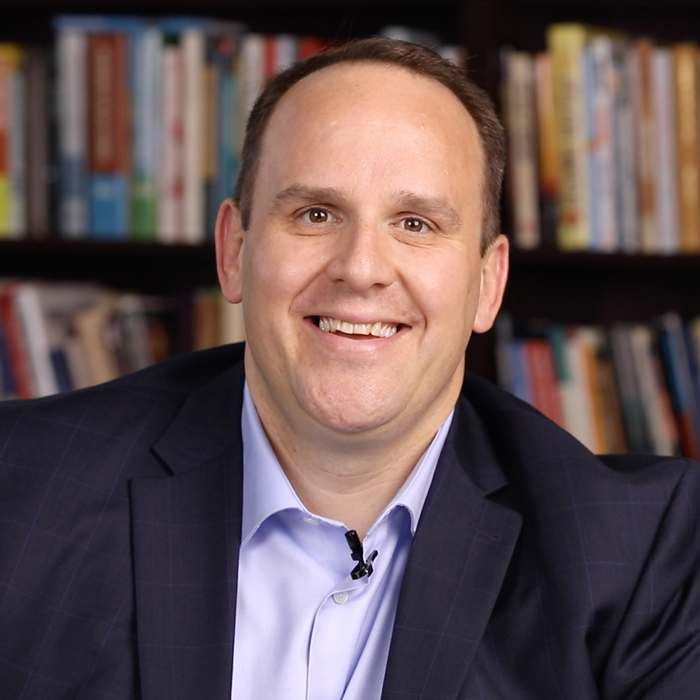 NEW YEAR'S GREETING FROM NATIONAL REPRESENTATIVE MIKE HESS
As we begin the new year with plans and goals, I'm reminded of the words the Holy Spirit inspired David to write: "All my days were written in your book and planned before a single one of them began" (Ps. 139:16). Not one event that occurs in 2020 will catch our great God by surprise. So whether or not our plans for 2020 come to fruition, we can confidently rest in knowing that our sovereign God is in control for our good and for His glory. I'm grateful that Bb Pulse plays an important part in helping believers grow into the image of Christ. May it be a blessing and encouragement as you "Make disciples through healthy local churches."
2020 GARBC CONFERENCE ON PERSPECTIVE: FINDING CONTENTMENT IN AN AGE OF CYNICISM AND COMPARISON
"Look at how many people that church has!" "That church's social media sites are so active and trendy." "That pastor has it all together." "My church is never going to grow." "If only I had the resources that church has, I could finally be successful." We are living in an age of comparison and cynicism. The 2020 GARBC Conference will refocus our perspective. In John 21:22 Jesus warns against comparison and commands, "You follow Me." We need to look at our ministry through God's lens and see our work as He sees it, not blurred with cynicism. We need to simply focus on God and faithfully follow Him.
Refresh your perspective in Sacramento, California, Monday, June 29, through Thursday, July 2. You can also use the conference as a vacation! Sacramento is an ideal destination, situated near San Francisco, the Pacific Ocean, Lake Tahoe, and Yosemite National Park.
BAPTIST BULLETIN ADDRESSES PASTORS' COMMUNICATION
Gracious. This word covers a lot: kindness, courtesy, good taste, tact, compassion. Today churches need to be gracious in every avenue of communication. So this first Baptist Bulletin issue of 2020 addresses a pastor's communication (Mike Hess, "Pastoral Tone"), a church's first impression (Greg Linscott, "First-Time Discoveries"), communicating with a new generation (Mel Walker, "Gen Z Is Changing Everything"), the superiority of an originalist hermeneutic (David Gunn, "Why Originalism? Part 2"), and even the notion that God owes us something (Daryl A. Neipp, "Quid Pro Quo"). Meanwhile, Darrell Goemaat focuses on the GARBC, reporting on an effective church planting network ("It's Time to Plant a Church!").
Print
First-Time Discoveries (by Greg Linscott)
Perspective: A Preview of the 2020 GARBC Conference
Pastoral Tone (by Mike Hess)
It's Time to Plant a Church! (by Darrell Goemaat)
Gen Z Is Changing Everything (by Mel Walker)
Quid Pro Quo: The Arrangement We Make with God (by Daryl A. Neipp)
Why Originalism? Part 2 (by David Gunn)
Bb+ Digital
All the content of the print magazine, plus the following articles:
Photo Feature: The Engage Church Planting Network (by Darrell Goemaat)
Could Jesus Christ Come Today? Part 2 (by Robert Gromacki)
A Few Good Men (by Matthew Postiff)
How to Leave Your Church Well (by Bob Stevenson)
The Ten Commandments for Today? Part 3 (by Hermann J. Austel)
Pastors: Pastoral Ethics and Decorum, Part 1 (by Tim Jordan)
Kids' Ministry: Preparing Students for Life in a Secular World (by Alex Bauman)
Implications for Pastoral Ministry Based on Paul's Prayer in 1 Thessalonians 3:9–13 (by Wayne Slusser)
Subscribe to the Baptist Bulletin as an individual or in a group plan for members of your church. Questions? Contact Lynne Goemaat, 847.585.0833.
REGULAR BAPTIST MINISTRIES UPDATES

Mike Hess, GARBC National Representative
"Reengaging with the GARBC" is a theme that I'll be focusing on and mentioning repeatedly. A great need exists for our association to reconnect with churches and pastors who are currently disengaged with our fellowship. Out of the 1,200+ churches in our fellowship, approximately 200 give to the GARBC's general fund. In addition, our vibrant and dynamic national conference has an average of 150 churches in attendance, and many GARBC churches are still not taking advantage of the discipleship materials available through Regular Baptist Press. By God's grace, I want to see these things changed!
Over the coming year, it's my goal for more of our pastors and churches to be able to answer the following questions: What does it mean to be a church in the GARBC? How did we get here? And more importantly, Where are we headed? I will lay out key initiatives for our fellowship that include church planting, revitalization, recruitment of chaplains, involvement with our international partners, greater buy-in of Regular Baptist Press materials by churches, prayer for pastors and for churches without pastors, encouragement for pastors and wives, delivery of resources to better equip pastors, pursuit of pastoral internship opportunities, and the provision of an encouraging, Christ-centered, Word-directed, relevant, and dynamic national conference. I'm currently working on updating my presentation to focus on these things. I'm grateful for the part that you have in "making disciples through healthy local churches."
Mark Johnson, Treasurer and Controller
As the calendar rolls over into a new year, many of us take advantage of the opportunity for a fresh start—a renewed commitment to improve ourselves or to positively impact those around us. It's a great time of the year to focus on planning and to set goals for the future. With that in mind, has your church considered making a renewed commitment to your pastor's and staff's retirement security? The GARBC Retirement Plan is now available for all fellowshipping churches, and expert advisors are ready to help you chart your retirement savings plan with minimal expenses and access to many helpful tools. When it comes to retirement savings and investments, slow and steady wins the race. The most important thing is to get started right away. Do you have questions about the plan and how it works? Concerns or obstacles for getting started? Email me at treasurer@garbc.org, and let's explore how Regular Baptist Ministries can help you and your church get retirement planning onto the list (and checked off) in 2020.
Manning Brown, Director of Regular Baptist Chaplaincy
The new year means new opportunities to place those called to be chaplains in the field. Regular Baptist Chaplaincy needs your prayer and financial support in making this happen. Your giving ensures their going. Give at RegularBaptistChaplaincy.org.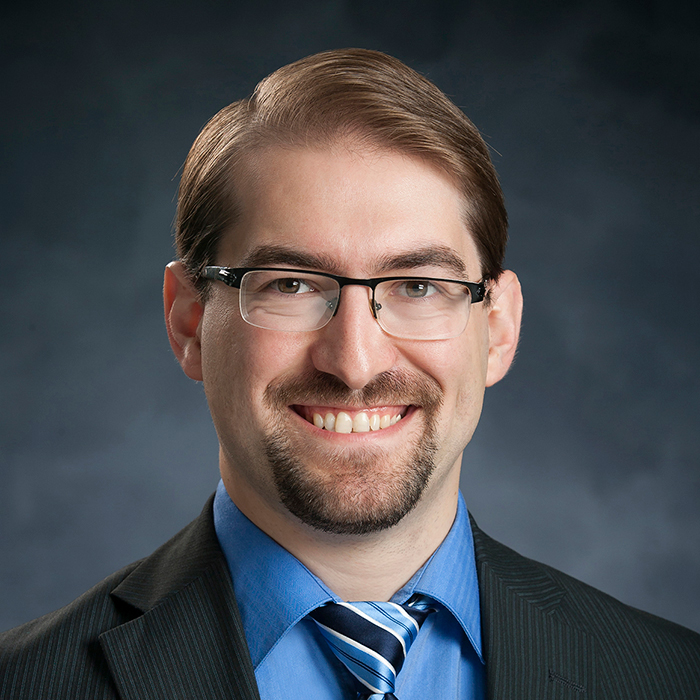 David Gunn, Director of Regular Baptist Press
The new year is upon us, and that means our VBS team is hard at work finalizing all the big-picture details for next year's Vacation Bible School material. This is a time when the preproduction process kicks into high gear. Please be in prayer for the development team as the 2021 program begins to take shape. Our greatest desire for this material is that it would introduce many children to the Savior and encourage others to mature in their faith for the glory of God.
If you haven't done so already, be sure to begin planning for your 2020 VBS program. RBP's Big Fish Bay: Hooked on God's Mercy is an excellent resource for making VBS the biggest outreach event of the year. Big Fish Bay is a nautical theme where kids explore an exciting bay, fish off the pier, and venture out to sea, complete with a lighthouse, tall ships, and coastal animals. During lesson time, kids will embark on a journey into the life of Jonah. They'll encounter God's mercy and see how His compassionate heart was most fully expressed in Jesus' death and resurrection. Seeing God's mercy, sharing God's mercy—kids will be "Hooked on God's Mercy."
Chris Hindal, Director of Regular Baptist International
Pastor David Chhetri leads the Fundamental Baptist Fellowship of Manipur, a partner with the GARBC in the Biblical Baptist Partnership International (formerly the International Partnership of Fundamental Baptist Ministries). Pastor David is taking classes to earn his PhD in the capital city of Imphal, which is four hours away by motorcycle from his home. In addition, he travels to Imphal to pick up guests who are arriving by airplane to minister to the association. The churches of the association need to establish their office near Imphal. Pastor David paid for property near Imphal, dug a well, and began building a house for his family and the orphans they care for. He needs to finish the house and, especially now, build a wall around the property. Pastor David has leadership, vision, and passion, and he needs our help. If God lays it on your heart, would you donate a special gift for him? Designate "David in India, #6076" in the memo.
Clare Jewell, Director of Regular Baptist Church Planting and Regular Baptist Builders Club
From the very beginning, God put reproduction into the DNA of every living thing. This includes the church. The failure to focus on reproducing disciples, leaders, and churches is the number one reason many of our churches are stuck in neutral or a state of decline. It is our goal to fuel a reversal of this trend. That's why we provide grants and coaching to help churches train leaders and start new churches. Join the movement! Contact me at cjewell@garbc.org for more information.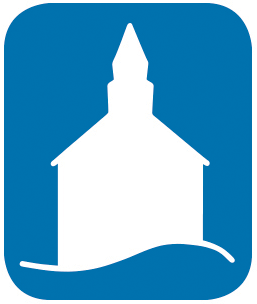 PROPOSED PURPOSE STATEMENT
A proposed purpose statement for the GARBC will be presented for voting messengers' approval at the 2020 GARBC Conference in Sacramento, California. The proposed statement was unanimously approved by the Council of Eighteen at its June 2019 meeting and read at the business meeting of the 2019 GARBC Conference in Des Moines. National Representative Mike Hess says, "As it is with any organization, it's important to periodically reexamine how we articulate our purpose for existence." To read the proposed purpose statement and to learn about the motives and thinking behind this proposed change, see "A New Way to Explain the Same Purpose," which also lists previous GARBC purpose statements.
REGULAR BAPTIST EVENTS ACROSS THE USA

JANUARY 2020
Dec. 30–Jan. 1: Northwest Youth Ministries Teen Leadership Conference, Washington Family Ranch, Antelope, Oregon
Dec. 31–Jan. 2: Montana Regular Baptist Fellowship, Teen Winter Retreat, Lake Blaine Baptist Bible Camp, Kalispell, Montana
6: Eastern MARBC meeting, Emmanuel Baptist Church, Flint, Michigan
14: IL-MO Quad Cities pastors fellowship, Crosstown Baptist Church, Silvis, Illinois
16: Chicago Area Church Planters meeting, Emmanuel Baptist Church, Naperville, Illinois
16: IL-MO Chicago Area pastors' fellowship, Emmanuel Baptist Church, Naperville, Illinois
20–22: CARBC Christian Workers' Retreat, Wonder Valley Resort, Sanger, California
21: Grand Rapids Regional MARBC meeting, Forest Hills Baptist Church, Grand Rapids, Michigan
27–29 BNN Renew: Men's Spiritual Life Retreat, Camp Pinewood, McCall, Idaho
28: Central MARBC leadership forum, First Baptist Church, Stanton, Michigan
31–Feb.1: Northeast Fellowship Leadership Summit, Ministry Center, Big Flats, New York
31–Feb. 1: IL-MO teen winter retreat, Camp Manitoumi, Lowpoint, Illinois
REGULAR BAPTIST MINISTRIES
TEAM ITINERARIES
JANUARY 2020
Mike Hess
National Representative
5: New Life Baptist Church, Lake in the Hills, Illinois
12: Bethany Baptist Church, Avon Park, Florida
28–30: Refresh Conference, Faith Baptist Bible College, Ankeny, Iowa
David Gunn
Director of Regular Baptist Press
Representing Regular Baptist Press
Manning Brown
Director of Regular Baptist Chaplaincy
Representing Regular Baptist Chaplaincy
15–16: Promotion ceremony of Randy Curry to lieutenant colonel, Fort Jackson, South Carolina
Chris Hindal
Director of Regular Baptist International
Representing Regular Baptist International
19: Bethel Baptist Church, Oskaloosa, Iowa (a.m.)
19: Berean Baptist Church, Pella, Iowa (p.m.)
Clare Jewell
National Church Planting Coordinator for Regular Baptist Churches
Director of Regular Baptist Builders Club
5: My Circle evangelism training, Bethany Baptist Church, Salem, Oregon
8–11: EveryEthne strategic planning, Orlando, Florida
9–April 24: Teaching "Theological Foundations for Ministry," Corban University, Salem, Oregon
12–17: ABWE Go Summit, Orlando, Florida
19, 26: My Circle evangelism training, Bethany Baptist Church, Salem, Oregon
Mark Johnson
GARBC Treasurer/Controller
Representing Regular Baptist Ministries and resourcing churches