CONFERENCE AND COUNCIL NOMINATION INFO PACKET
The 2019 GARBC Conference info packet will be arriving in a few weeks in your church's mailbox. You will find the following info:
Conference registration (Check out the early-bird discount rates.)
GARBC Conference poster (Hang on your church bulletin board.)
Council of Eighteen nomination form (Your nomination makes a difference!)
GARBC Annual Directory information report form (Help us encourage networking.)
The association is for the churches by the churches. Your participation is vital. Please alert your office assistants that the packet will be arriving.
SAVE THE DATE: GARBC CONFERENCE, JUNE 25–28
Mark your calendars and get ready to be blessed! Plan now to attend the 2019 GARBC Conference at Holiday Inn Des Moines–Airport/Conference Center in Des Moines,  Iowa, June 25–28. Enjoy excellent speakers, fun fellowship, wonderful worship, and family-friendly classes and activities. You won't want to miss this conference!
GARBC CONFERENCE ORGANIZERS HARD AT WORK
The 2019 GARBC Conference local committee is looking forward to serving the association during conference week, June 25—28. The committee from eight Des Moines area churches met on Tuesday, Jan. 8, at the conference host hotel, Holiday Inn Des Moines–Airport/Conference Center. In addition to their meeting, the committee members toured the facility, getting an overview of the intended space for the conference. The Council of Eighteen and the GARBC staff are thankful for the local committee members' commitment to facilitating the conference. By serving others, they are demonstrating the theme of this year's conference,  "Essence of Worship." When conferees arrive in June, they will receive a warm welcome and excellent care to make it an enjoyable experience for all ages!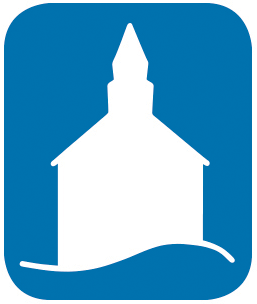 REGULAR BAPTIST CHURCHES: NATIONAL REPRESENTATIVE MIKE HESS
As is the case with so many of you at the start of this new year, I am working on goals to see come to fruition, by God's grace and for His glory. As our Lord tarries, please pray with me that the following goals will be accomplished in 2019:
To see churches in the GARBC continue to rally around our mission and doctrinal statement
To assist a good number of churches in church planting and in revitalization
To plan for the national conference to be an encouraging time of equipping leaders and of sweet fellowship in the Lord
To reach out to nonaffiliated local churches and challenge them to consider becoming part of the GARBC
To increase the subscriptions to the outstanding Baptist Bulletin magazine
To make growing in Christlikeness my number one priority day by day
May God bless you in the new year as you pursue goals for furthering the work of Jesus Christ!
REGULAR BAPTIST PRESS: DIRECTOR DAVID GUNN
Thinking about a New Year's resolution for your church in 2019? It might be helpful to assess your church's disciple-making mechanisms this year and explore possible improvements. Regular Baptist Press offers many resources to assist you in evaluating and strengthening your approach to discipleship. Consider implementing the Strong Church strategy for intentional spiritual growth and take a look at our brand-new Strong Kids curriculum. Now more than ever, it's time to be strong!
REGULAR BAPTIST CHAPLAINCY: DIRECTOR MANNING BROWN
As the new year begins, Regular Baptist chaplains are ministering across the U.S. and overseas. Please keep our chaplains and their families in your prayers. It is through your financial gifts to Regular Baptist Chaplaincy that the GARBC can send those called as chaplains. For more information or to find out how you can be a part of the chaplaincy, please go to Regular Baptist Chaplaincy.
REGULAR BAPTIST INTERNATIONAL: DIRECTOR CHRIS HINDAL
Praise God for gifts large and small at the end of  2018. Through the gracious giving of God's people, Regular Baptist International is sending $9,000 to India to print one year's worth of Sunday School material in the Telugu language. Money designated for Adopt-a-Pastor will enable at least 12 Rwandan pastors to go back to Bible college to earn accredited degrees, as required by the government. In addition, $3,000 will be sent to Liberia to put a roof on a new building for a church recently planted. Another $3,000 has been promised to print the first theological dictionary in the Burmese language for pastors in Myanmar. Some gifts have been designated for Chris Hindal's international travel, which is a constant challenge to fund. Contact Chris Hindal if you would like more ideas on how to be part of building Christ's church across the nations.
REGULAR BAPTIST CHURCH PLANTING AND REGULAR BAPTIST BUILDERS CLUB: DIRECTOR CLARE JEWELL
Good news! Two churches, one in Ohio and one in New York, are currently walking through the revitalization process as a direct result of a Baptist Builders Club grant. Our ministry is already receiving applications for more Lift Up revitalization grants. Please pray for God's people to be responsive to the revitalization process. We need more churches engaged in the mission of God!
If your church is in need of revitalization, please fill out the preliminary Lift Up application. We are passionate about helping churches become healthy and engaged in reaching their communities with the gospel.
We need your help! Please consider making a onetime donation or monthly gift to Baptist Builders Club. We will be sure to use your financial support to help elevate the effectiveness of our association churches. You can submit your gift online. This is a great way to invest in God's church!
REGULAR BAPTISTS ACROSS THE STATES
JANUARY 2019
15: Grand Rapids regional meeting, Berean Baptist Church, Grand Rapids, Michigan
17: IL-MO Great River pastors' fellowship, Calvary Baptist, Quincy, Illinois
19: Bible conference, First Baptist Church, Lapeer, Michigan
21–23: CARBC Christian Workers' Retreat, Wonder Valley Ranch Resort and Conference Center, Sanger, California
24: IL-MO Mississippi Valley pastors' fellowship, Brown Street Baptist, Alton, Illinois
24–25: Lifting Leaders Up Conference, Calvary Baptist Church, Negaunee, Michigan
25: Ordination council for Brian Hess, Columbus Road Baptist, Quincy, Illinois
26: DelMarVa Winter Thing for teens, Evangel Baptist Church, Hagerstown, Maryland/Whitetail Ski Resort, Mercersburg, Pennsylvania
29: IL-MO Quad Cities pastors' fellowship, Crosstown Baptist Church, Silvis, Illinois
29–30: Baptist Network Northwest prayer summit, Camp Pinewood, McCall, Idaho
FEBRUARY 2019
2: IARBC Monopoly Madness, Nevada Baptist Church, Nevada, Iowa
5: IL-MO central Illinois pastors' fellowship, Riverside Baptist Church, Decatur, Illinois
7: Chicago Area Church Planters meeting, Pillar of Faith Baptist Church, Naperville, Illinois
7: IL-MO Chicago area pastors' fellowship, Pillar of Faith Baptist Church, Naperville, Illinois
8–9: IL-MO high school winter retreat, Camp Manitoumi, Lowpoint, Illinois
8–9: IARBC mid-winter couples' retreat, Stoney Creek Inn, Johnston, Iowa
8–9: BUILD men's conference, Lakeshore Baptist Church, Grand Haven, Michigan
15: Ski trip to Sundown Mountain (Dubuque), Calvary Baptist Church, Dysart, Iowa
22–23: Northeast Fellowship Men's Adventure, Central Baptist Church, Binghamton, New York
23: IARBC winter singles' event, Faith Baptist Church, Carroll, Iowa
28: IL-MO Peoria area pastors' fellowship at Germantown Hills Baptist, Metamora, Illinois
REGULAR BAPTIST MINISTRIES
TEAM ITINERARIES
JANUARY 2019


Mike Hess
National Representative
8: Calumet Fellowship of Regular Baptist Churches, Baptist Children's Home, Valparaiso, Indiana
12–13: Crosspoint Fellowship Church, Jasper, Indiana
17–22: O'okala Fellowship Church, O'okala, Hawaii
26–27: Grace Baptist Church, Batavia, New York
28–29: Clarks Summit University board of trustee meetings, Clarks Summit, Pennsylvania
30–31: Clarks Summit University chapel, Clarks Summit, Pennsylvania
David Gunn
Director of Regular Baptist Press
6: Shasta Community Church, Shasta, California
9: Shasta Bible College and Graduate School, Redding, California
Manning Brown
Director of Regular Baptist Chaplaincy
14–18: Chaplaincy visit and Armed Forces Chaplaincy Board and Chaplain Alliance for Religious Liberty meeting, Washington, D.C.

Chris Hindal
Director of Regular Baptist International
15–20: Fundamental Baptist Fellowship of Manipur, Imphal, Manipur, India
21–24: Berean Baptist Ministries, Noney, India
25–29: New Testament Baptist Churches Association, Churachandpur, Manipur, India
Clare Jewell
National Church Planting Coordinator for Regular Baptist Churches
Director of Regular Baptist Builders Club
9:  Teaching "Rethinking Church," Corban University, Salem, Oregon
9–12: ABWE North America meetings, Orlando, Florida
14–18: ABWE Global Leadership meetings, Orlando, Florida
28–30: Idea Day coaching, Southern Hills Baptist Church, Las Vegas, Nevada
31–Feb. 10: Training global leaders in Thailand