GREAT TIME AT GARBC CONFERENCE, JUNE 25–28
Plan now to attend the 2019 GARBC Conference at Holiday Inn Des Moines–Airport/Conference Center in Des Moines,  Iowa, June 25–28. The conference affords a special time for every member of the family! You can enjoy excellent speakers, fun fellowship, wonderful worship, and family-friendly classes and activities. Communication of God's Word and music focusing on the theme "Essence of Worship" will draw your heart and mind toward true worship of Christ. You won't want to miss this conference!
COUNCIL OF EIGHTEEN NOMINATIONS
Our association is blessed with governance by churches. As a grassroots movement, churches in the association elect the Council of Eighteen members, who give oversight to Regular Baptist Ministries. Please celebrate the voice that you as a church have by nominating candidates for the Council of Eighteen election. You may download the nomination form or submit your church's nomination online. Send your nominations no later than March 20. Six council members will be elected at the 2019 GARBC Conference, June 25–28.
GARBC CONFERENCE INFO PACKET
The 2019 GARBC Conference info packet will arrive this month in your church's mailbox. You will find the following info:
Conference registration (Check out the early-bird discount rates.)
GARBC Conference poster (Hang on your church bulletin board.)
Council of Eighteen nomination form (Your nomination makes a difference!)
GARBC Annual Directory information report form (Help us encourage networking.)
The association is for the churches by the churches. Your participation is vital. Please alert your office assistants that the packet will be arriving.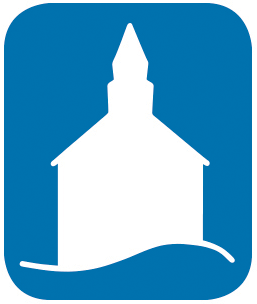 REGULAR BAPTIST CHURCHES: NATIONAL REPRESENTATIVE MIKE HESS
Lots of good things are happening with our ministry to churches!
God gave fruitful ministries to my wife, Christina, and me as we visited several churches and a college and seminary. I have been privileged to bring His Word in various settings. We are grateful to the Lord for safety during our travels, which covered thousands of miles.
The month of February has us serving in churches in Florida and Illinois.
 The Lord has enabled me to provide counsel to churches and pastors on nearly a daily basis regarding a number of issues.
 I am beginning to work on writing projects that I'm excited to share with you in the near future.
REGULAR BAPTIST PRESS: DIRECTOR DAVID GUNN
If you haven't already done so, now would be a good time to begin planning for your 2019 Vacation Bible School program. RBP's Giddyup Junction equips churches with everything they need to reach new frontiers with the saving message of God's love this year. Giddyup Junction is a western-theme VBS where kids spin lassos, mine for gold, and ride horses, complete with an Old West town, cactuses, and covered wagons. Kids will learn about the good news of God's love—the gospel—going to new frontiers in the book of Acts. Find out more at TheEvangelisticVBS.org.
REGULAR BAPTIST CHAPLAINCY: DIRECTOR MANNING BROWN

Praise God that Ch. (COL) Jack Stumme has safely returned from his deployment to Southwest Asia. Jack had been deployed since late summer. Please pray for Ch. (CPT) David Troyer and his wife, Dianna, as he is preparing to deploy in the near future.
Interested in being a chaplain or how you can support Regular Baptist Chaplaincy through prayer and giving? Find out how at www.RegularBaptistChaplaincy.org. You can also support and encourage Regular Baptist Chaplaincy by giving online.
REGULAR BAPTIST INTERNATIONAL: DIRECTOR CHRIS HINDAL

Chris Hindal returned safely from a fruitful trip to Northeast India, January 15–29. To the glory of God, 23 people professed faith in Christ, with individuals being counseled about their spiritual decisions and referred to local church pastors. Chris conducted a marriage seminar the following weekend. About 40 people made decisions on specific issues needing correction in their marriages. Throughout India persecution is on the rise, and God is blessing our partners with much fruit.
REGULAR BAPTIST CHURCH PLANTING AND REGULAR BAPTIST BUILDERS CLUB: DIRECTOR CLARE JEWELL

Regular Baptist Church Planting and Regular Baptist Builders Club are working together to develop young men to lead church plants and church revitalization efforts. These Regular Baptist ministries are offering grants of up to $12,000 for a one-year residency in local hub churches. We are praying that we can place five residents by September. Please contact me if you are interested in pursuing this opportunity or if you know of a possible candidate.
Regular Baptist Builders Club is offering revitalization grants to help churches walk through a healthy process of renewal and refocus. Grants are available for up to 50 percent of the total cost, with a maximum cap of $10,000. Two churches in Ohio and New York have already benefited from these grants. We are praying that God will allow us to help at least five more churches in 2019. If you are interested in more information or would like to apply for a grant, please visit Regular Baptist Builders Club Lift Up.
REGULAR BAPTISTS ACROSS THE STATES
FEBRUARY 2019
2: IARBC Monopoly Madness, Nevada Baptist Church, Nevada, Iowa
5: IL-MO central Illinois pastors' fellowship, Riverside Baptist Church, Decatur, Illinois
7: Chicago Area Church Planters meeting, Pillar of Faith Baptist Church, Naperville, Illinois
7: IL-MO Chicago area pastors' fellowship, Pillar of Faith Baptist Church, Naperville, Illinois
8–9: IL-MO high school winter retreat, Camp Manitoumi, Lowpoint, Illinois
8–9: IARBC mid-winter couples' retreat, Stoney Creek Inn, Johnston, Iowa
8–9: BUILD men's conference, Lakeshore Baptist Church, Grand Haven, Michigan
15: Ski trip to Sundown Mountain (Dubuque), Calvary Baptist Church, Dysart, Iowa
22–23: Northeast Fellowship Men's Adventure, Central Baptist Church, Binghamton, New York
23: IARBC winter singles' event, Faith Baptist Church, Carroll, Iowa
28: IL-MO Peoria area pastors' fellowship at Germantown Hills Baptist, Metamora, Illinois
MARCH 2019
2: Men of God 2019 conference, Calvary Baptist Church, Bellefontaine, Ohio
2: ManUP Fighting for Biblical Manhood conference, First Baptist Church, Brunswick, Ohio
2: Eastern MARBC Men Modeling the Master conference, Emmanuel Baptist Church, Flint, Michigan
8–9: Grand Rapids ARBC Church Ministries Conference, Calvary Baptist Church, Grand Rapids, Michigan
11: BNN REFUEL youth pastors' retreat, Arrow Point Resort, Coeur D'alene, Idaho
12: DelMarVa Fellowship conference, Grace Baptist Church, Laurel, Maryland
16: North Iowa Sportsmen's Adventure, Iowa Regular Baptist Camp, Ventura, Iowa
19:  IL-MO pastors' fellowship, Crosstown Baptist Church, Silvis, Illinois
22–23: Northeast Fellowship ReCharge Youth Seminars, 5 locations, New York
REGULAR BAPTIST MINISTRIES
TEAM ITINERARIES
FEBRUARY 2019
MARCH 2019


Mike Hess
National Representative
February
9–10: Spring Hill Baptist Church, Spring Hill, Florida
17: Bethel Baptist Church, Schaumburg, Illinois
24: Grace Church, Springfield, Illinois
March
9–12: DelMarVa Fellowship conference, Grace Baptist Church, Laurel, Maryland
15: Ordination Council for Eric Lloyd, Brown Street Baptist Church, Alton, Illinois
20–21: National Association of Regular Baptist Camps directors' meeting, Regular Baptist Resource Center, Arlington Heights, Illinois
22–24: Rocky Mountain Association of Regular Baptist Churches meeting, Rustic Hills Baptist Church, Colorado Springs, Colorado
31: Starkey Road Baptist Church, Seminole, Florida
David Gunn
Director of Regular Baptist Press
February
Representing Regular Baptist Press
March
3: Harvest New Beginnings, Oswego, Illinois
10: Harvest New Beginnings, Oswego, Illinois
15: Ordination Council for Eric Lloyd, Brown Street Baptist Church, Alton, Illinois
Manning Brown
Director of Regular Baptist Chaplaincy
February
Representing Regular Baptist Chaplaincy
March
16–23: Chaplain visit, Ch. (MAJ) Mark and Shelly Worrell, Hawaii
Chris Hindal
Director of Regular Baptist International
February
15–17: Missions conference, Daniels Road Baptist Church, Fort Myers, Florida
23–24: Missions conference, Peace River Baptist Church, Punta Gorda, Florida
March
1–3: Missions conference, Temple Baptist Church, Lincoln, Nebraska
Clare Jewell
National Church Planting Coordinator for Regular Baptist Churches
Director of Regular Baptist Builders Club
February
1–10: Training ABWE GAP team, Thailand
11–14: Baptist Bible Fellowship Conference, Los Angeles, California
16–17: Missions conference, Charity Baptist Church, Kannapolis, North Carolina
March
5–8: Shepherds Conference, Sun Valley, California
26–27: Residency Training, Orlando, Florida