COME TO SACRAMENTO! 2020 GARBC CONFERENCE
Mark your calendars for Monday, June 29–Thursday, July 2, to attend the 2020 GARBC Conference in Sacramento, California. The conference will be held at the beautiful
Hilton Arden West Hotel, with a wide variety of eateries and shopping venues nearby. Hotel reservations for GARBC Conference guests are available now. Once again our association's conference promises to be spiritually enriching as you study God's Word and fellowship with ministry colleagues and friends. Conference scholarships are available to pastors who need financial assistance to offset the costs of attending. Inquire about the scholarships at garbc@garbc.org.
REGULAR BAPTIST MINISTRIES UPDATES

Mike Hess, GARBC National Representative
The month of December allows us as a family to shift gears a bit. Travel and speaking is much lighter this month. My wife, Christina, and I intend to use this time to rest and spend time with our precious family. Also, I am planning to catch up on reading and tackle writing projects. I'm thankful that pastors and leaders in our association share the same doctrinal commitment and a heartfelt love for the local church. Our association of churches is stronger because of your involvement. I pray that you and your dear families have a richly blessed Christmas season.
Mark Johnson, Treasurer and Controller
As 2020 approaches, I express my appreciation to you for your participation and engagement with Regular Baptist Ministries and its important work in our fellowship of churches. Typically I don't travel often in my role, but this fall was the exception. I attended the Business Leadership Summit hosted by Faith Baptist Bible College as well as the Tristate Associations Conference in Toledo before traveling to the Council of Eighteen meetings in Greenville, South Carolina. The Business Leadership Summit presented a stellar lineup of Christian businesspeople who demonstrated using Biblical principles to make critical and far-reaching decisions. At the Tristate Associations Conference, I spoke with many pastors about the National Retirement Plan offered through our association and shared other resources to help pastors in the business side of ministry. Recognizing that good financial and operational management promote the health and testimony of churches, Regular Baptist Ministries desires to offer as many tools and resources as possible. If you're a pastor of a GARBC church, watch your mailbox this month for our new Planned Giving Toolkit. This guide will help church members understand and take advantage of the best ways to plan future gifts through life stages and in legacy.
Manning Brown, Director of Regular Baptist Chaplaincy
As the year draws to a close, I want to thank you for your prayers and support for Regular Baptist Chaplaincy. During the past year we endorsed six new chaplains, and Jennifer and I were able to visit several of our chaplains in the field and share about the chaplaincy in numerous churches. The need for chaplains across the spectrum of society is growing, and through this ministry we are able to send individuals called to serve as chaplains, bringing counsel, comfort, and care while sharing Christ. As you consider year-end giving, as well as giving for the coming year, please include Regular Baptist Chaplaincy. Your giving ensures their going!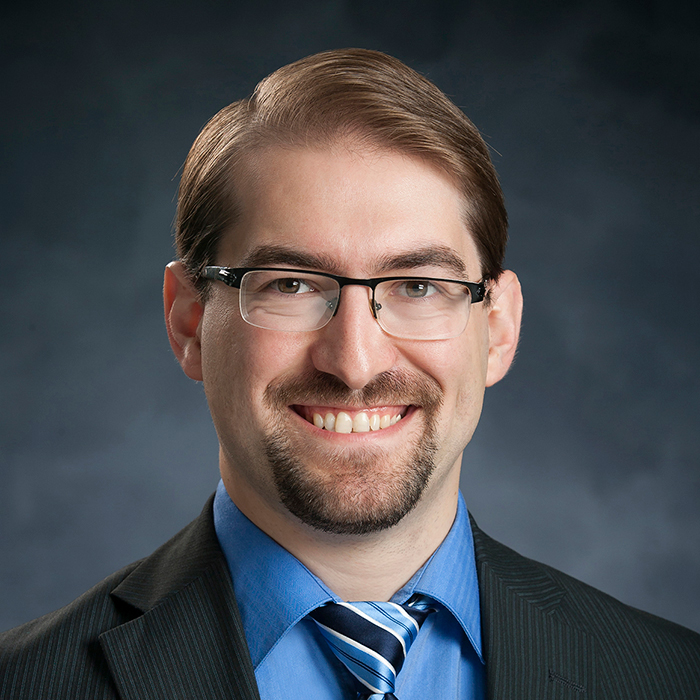 David Gunn, Director of Regular Baptist Press
With the new year right around the corner, be sure to order the 2019–20 GARBC Church Directory, published by Regular Baptist Press. The directory contains updated contact information for every church in fellowship with Regular Baptist Churches, as well as listings for parachurch ministries in our network, state and regional Regular Baptist associations, and the International Partnership of Fundamental Baptist Ministries. An electronic version is also available, which offers even greater ease of use: we've added links to nearly every page, allowing you to connect faster to our association's network.
Chris Hindal, Director of Regular Baptist International
The Council of Eight of the International Partnership of Fundamental Baptist Ministries voted unanimously to change the partnership name to Biblical Baptist Partnership International. We will begin using the new name, with the final ratification taking place by attendees of the World Partners Conference in 2021. The rationale behind the name change centers on dropping the term fundamental, which has become an offensive term throughout many countries with strong Islamic activity.
In addition to the name change, care of orphans is also a current issue for Regular Baptist International. Throughout the partnership, associations of churches sponsor orphanages, taking on the responsibility of providing homes, clothing, food, and education. Most of the orphanages operate with little funds. Christmas is especially challenging, as the orphanages would like to give the kids Christmas gifts. Your gift of $75 would provide gifts for five orphans; $150 would give gifts to 10 children. Would you help us put smiles on the children's faces this coming Christmas Day? Donate online, by phone, or by mail and mark your gift "Christmas for orphans." God bless you for showing love and compassion.
Clare Jewell, Director of Regular Baptist Church Planting and Regular Baptist Builders Club
Regular Baptist Builders Club is gaining traction in our efforts to spark church revitalization within the GARBC. We reviewed several applications for Lift Up grants at our November meeting. This is great news! It's encouraging to see pastors reach out for help, and we hope this number continues to increase. Please pray for our consultants as they lead these churches toward renewal. We need more healthy churches engaged in the Great Commission. In addition, our board discussed two new applications for Start Up funds. We are thrilled that church planting efforts continue to develop across the country. We also approved two more Train Up grants focused on equipping young church planters. Please pray for Nick and Jason as they look to start new churches in the fall of 2020.
PRODUCTIVE COUNCIL OF EIGHTEEN AND REGULAR BAPTIST BUILDERS CLUB MEETINGS
The Council of Eighteen and Regular Baptist Builders Club had the privilege of being hosted by Bob Jones University for their November meetings. We're grateful for the incredible hospitality that BJU showed to the Regular Baptist Ministries staff and board members. God blessed us with a fruitful time of prayer, unity, forward thinking discussions, new initiatives, planning for the national conference, and reports about how God is working within Regular Baptist Ministries. We're grateful for these leaders who invest so much time and energy in our fellowship. Their input and wisdom serve our association well.
REGULAR BAPTIST EVENTS ACROSS THE USA

DECEMBER 2019
5: IL-MO ARBC pastors' and wives' holiday dinner, Golden Corral, Quincy, Illinois
6: IL-MO ARBC pastors' and wives' holiday dinner, Fireside Grille, Decatur, Illinois
21: IL-MO ARBC pastors' and wives' holiday dinner, Peoria, Illinois
27–29: Northeast Fellowship Marriage Refresh, Harbor Hotel, Watkins Glen, New York
30–Jan. 1: Northwest Youth Ministries Teen Leadership Conference, Washington Family Ranch, Antelope, Oregon
31–Jan. 2: Montana Regular Baptist Fellowship, Teen Winter Retreat, Lake Blaine Baptist Bible Camp, Kalispell, Montana
REGULAR BAPTIST MINISTRIES
TEAM ITINERARIES
DECEMBER 2019
Mike Hess
National Representative
Representing Regular Baptist Churches
David Gunn
Director of Regular Baptist Press
Representing Regular Baptist Press
Manning Brown
Director of Regular Baptist Chaplaincy
Representing Regular Baptist Chaplaincy
Chris Hindal
Director of Regular Baptist International
Representing Regular Baptist International
Clare Jewell
National Church Planting Coordinator for Regular Baptist Churches
Director of Regular Baptist Builders Club
6–8: First Filipino Baptist Church, Elk Grove, California
Mark Johnson
GARBC Treasurer/Controller
Representing Regular Baptist Ministries and resourcing churches