2020 GARBC CONFERENCE: ANNOUNCING A VIRTUAL OPTION
GARBC National Representative Mike Hess gives an important update on the national conference. See Mike's video.
The association is happy to announce that virtual attendance will be available for the 2020 GARBC Conference, which begins on June 29. It is exciting to offer this new venue to those who will not be able to attend the conference on location, allowing more people to participate. Plenary sessions and the association business meeting will be available virtually. Those registering for the conference will have the opportunity to discuss and vote on business items, including the proposed GARBC purpose statement and the election of Council of Eighteen members.
Adjustments to the conference schedule and registration will be made to accommodate this new avenue of attendance. In addition to individual virtual attendance registration, the association will be offering an all-church registration, which will allow a church to have multiple log-ins for church members or to host a simulcast for its congregation. The registration for virtual attendance will be available in the next couple of weeks.
At this time, the association still has a contract with the host hotel. We will continue to monitor the situation and make further adjustments to the on-site hosting of the conference as necessary to ensure the health and safety of the Sacramento community as well as our constituency. Additional information and details will be distributed via GARBCconference.org, emails, and social media. Look for an overview of the conference in the upcoming May/June Baptist Bulletin. We urge you to make joining us for the 2020 GARBC Conference a top priority!
COUNCIL OF EIGHTEEN NOMINATIONS DUE APRIL 15
Show your support for our association by nominating candidates for the GARBC Council of Eighteen. The assistance and friendship that churches in our association lend each other are of great value. Council members facilitate these connections among churches by giving guidance and oversight to the association.
Don't delay. The deadline for nominations is Wednesday, April 15. Prayerfully consider potential candidates to nominate on behalf of your church. You can nominate online or download a form and email it to garbc@garbc.org.
CARES ACT OFFERS FORGIVABLE LOANS AND FINANCIAL ASSISTANCE TO CHURCHES
On March 27 an unprecedented $2.2 trillion economic stimulus package known as the Coronavirus Aid, Relief, and Economic Security (CARES) Act was passed by Congress and signed into law. This act creates several broad-based financial assistance programs to help employees, businesses, and other organizations in light of the rapid economic interruption brought on by COVID-19 within the US.
Mark Johnson, GARBC treasurer and controller, has been closely following this development even before it became law and has carefully studied its final provisions to understand what it means for Regular Baptist churches. While the legislation is complex and has many components that will affect organizations and individuals, Mark has highlighted three provisions for churches to focus on: the Paycheck Protection Program, the Employee Retention Credit, and the Economic Injury Disaster Loan. Read Mark's article, which he regularly updates, about these provisions and access an estimated-benefits calculator here.
FORWARDING Bb PULSE TO MISSIONARIES
Keep missionaries that your church supports tied into events and news from Regular Baptist Ministries. Consider forwarding this Bb Pulse newsletter to them when the monthly edition arrives in your inbox. As you communicate with missionaries, let them know that subscriptions are available to them directly by notifying us at garbc@garbc.org of their desire to receive the newsletter.
MINISTRY NEWS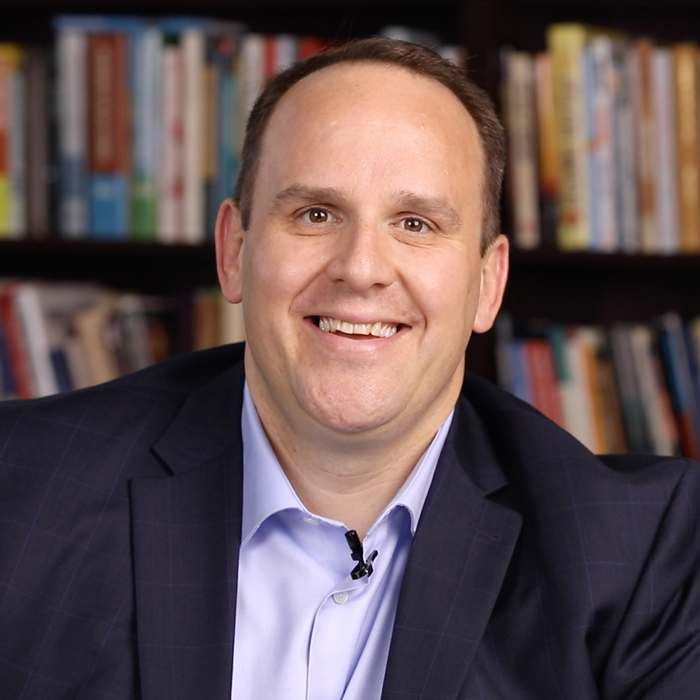 Mike Hess, GARBC National Representative
As you can imagine, with strict travel restrictions and churches not being able to congregate, my busy travel schedule has come to a screeching halt. While Christina and I miss being able to travel to various ministries, it has been nice for me to catch up on administrative tasks at the Regular Baptist Ministries Resource Center. We look forward to being back on the road, serving our fellowship, once the COVID-19 pandemic has subsided. Until then, we continue to pray for churches, the sick, medical professionals, local and national leaders, and gospel opportunities, especially as Easter Sunday approaches.
Mark Johnson, Treasurer and Controller
Illinois was among the first states to require most residents to stay home in response to the COVID-19 outbreak. This has brought sudden changes to our daily lives that we never could have anticipated. Through it all, our Regular Baptist Ministries staff has graciously adapted. Most staff members can work at home and communicate with each other online. Since shipping centers are considered essential, RBP resources are still being sent to churches. Along with the administrative team, I am carefully monitoring ministry finances and operations while trying to plan for future adjustments that may be needed as a clearer picture of the long-term economic effects comes into view. The feeling of not having all the knowledge and control that you need can be disheartening, especially for someone with the word "controller" in his job title! But we know God has a plan beyond our imagination to use this time for His glory. We take solace in the divine control God has on our ministry and world. Your continued support through prayer, generous giving, and choosing RBP for doctrinally solid educational resources enables us to serve God's church. This support is so crucial in these uncertain times. Our entire staff wants to take this moment to thank you for staying the course and enabling our service in ministry!
Manning Brown, Director of Regular Baptist Chaplaincy
With the unfolding of events in response to the coronavirus both stateside and abroad, we are all experiencing the impact. The chaplaincy ministry has always been vital, but now even more so. The panic buying that we see reflects the fear that those without Christ are feeling. Some are looking for security even in things like toilet paper. Our chaplains are first responders to those in spiritual need. Their comfort, care, and counsel while sharing the love and hope of Christ is the balm that is so desperately needed. What lies ahead in the weeks to come, truly only God knows. However, each of our chaplains is a mighty tool in the hand of the Lord.
This crisis has opened doors for our chaplains. One of our National Guard chaplains has been activated to assist in the national response. This is the first time that chaplains have been mandated to activate within that state. First responders, the military, and hospitals are facing tremendous demands. Our chaplains are stepping up to support, encourage, and pray. Your prayers and support for this ministry are key to ensuring that our chaplains are there.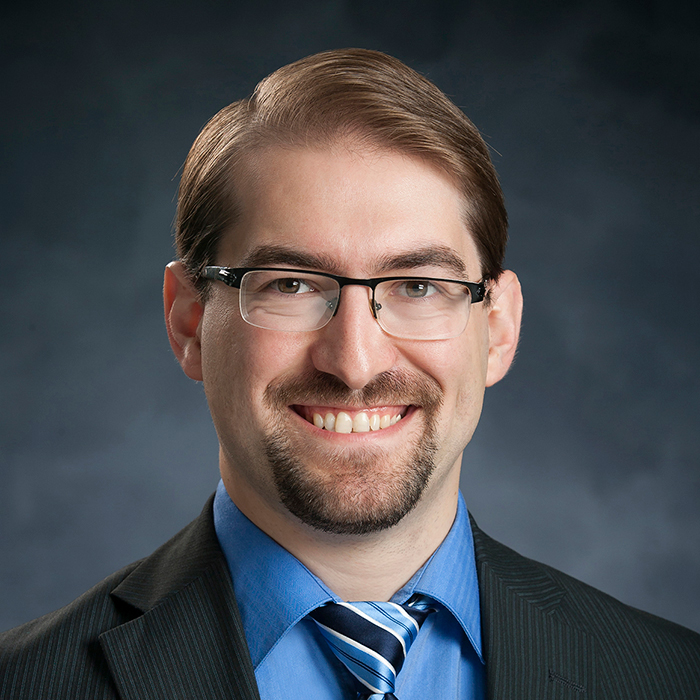 David Gunn, Director of Regular Baptist Press
Like many other ministries and companies across the country, RBP is endeavoring to weather the COVID-19 storm and to steward well the resources and mission God has entrusted to us during these uncertain times. Most of our staff members are working from home in compliance with the state of Illinois' shelter-in-place order, but we are still available to provide churches and families with spiritual educational resources that are true to God's Word and cultivate maturity in Christ. We encourage families who are stuck at home to try a Bible study, such as Facing Life's Challenges or Living for God, or to work through a kids' discipleship study like Welcome to the Family with your children at home or grandchildren online.
If your church uses Strong Curriculum, we have provided PDFs of take-home papers for Pre-Primary through Junior and the student book pages for 2s & 3s. Even if you didn't purchase take-home papers, these downloads are available to any customers who have purchased the Teacher Kit. The free-of-charge PDFs are connected to your unique download code and have already been placed on the Strong Curriculum Resource Downloads site. Please consider downloading the PDFs and sending one each week to the parents of your students.
We are praying for all our customers and the churches we are privileged to serve. Take heart—Christ is sovereign over this situation, as He is over all things, and we know that He will work all things together for the good of His people and the magnification of His glory.
Chris Hindal, Director of Regular Baptist International
In preparing for stay-at-home orders due to COVID-19, some people in the US now have more food in their homes than usual. This is not the case in other parts of the world. In Liberia, 85 percent of the people go to markets every day, but the markets have shut down. Areas of Uganda are in famine conditions. To stay at home for these Ugandans means to stay at home and starve. Prime Minister Modi of India just announced a lockdown of the entire country for three weeks. People are not allowed out of their homes. With 1.2 billion people in India, few people would have food in their homes to last three weeks. Orphanages all over India are also filled with children who need food. For many in America, the stay-at-home order is an inconvenience or annoyance. But for much of the world, such an order could mean life itself. Let's pray, but also keep things in perspective.
Due to a change in the protocols in India, we are now sending Regular Baptist Press VBS CDs to India. Those in the northeast are still ordering from our Regular Baptist Press International printer, but the rest of the associations are printing what they need from the CDs we send them. VBS continues to be the most effective evangelistic event for children worldwide.
I am spending lots of time on email, encouraging and counseling our partnering associations around the world. Repeatedly the Bible instructs believers to "fear not." We choose to replace fear with faith. In the middle of wrongful imprisonment, Paul wrote, "The things that have happened to me have actually turned out for the furtherance of the gospel" (Philippians 1:12). That is an eternal perspective.
Clare Jewell, Director of Regular Baptist Church Planting and Regular Baptist Builders Club
In recent weeks I have been posting helpful web links and info on social media to give pastors ideas on how they can navigate ministry without being able to gather as the church. I am using this time to firmly establish five regional catalysts to facilitate church planting and leadership development. In addition, I have been finalizing a three-tier leadership pipeline process that churches can use to develop a farm system approach to raising up leaders. Check our Regular Baptist Church Planting website later this month for more information on these initiatives.
More good news: The Baptist Builders Club board approved a $10,000 Start Up grant for a Spanish-speaking church plant in Arkansas. The parent church is a Filipino church in San Diego. It's awesome to see how God is working among ethnic groups to start churches and reach people with the gospel in the United States and Canada.
PRAYING TOGETHER
Mike Hess, GARBC national representative, is leading our association in prayer during this challenging time of the COVID-19 pandemic. Please join the prayer effort, remembering the following requests:
spiritual strength for believers as they live out their faith in difficult circumstances
pastors as they care for people and adjust ministry methods
churches as they reach out and support their communities and people in need
physical healing and spiritual openness for those who have contracted the virus
government leaders (local, state, and national) as they determine guidelines and assistance
provisions for individuals, businesses, and ministries facing the financial impact of the virus
Regular Baptist Ministries' decisions regarding ministry opportunities and operations
the ministry of camps, missionaries, and chaplains in this unique time
If you have a specific prayer request regarding yourself or your ministry during this time of the COVID-19 disease, please email the request to garbc@garbc.org, and our staff will pray for you. (See the related article "Where 70 or 80 Are Gathered: Prayer during a Pandemic.")
REGULAR BAPTIST EVENTS ACROSS THE USA

APRIL 2020

Many churches' events have been canceled due to physical restrictions designed to combat the spread of COVID-19. Please pray for the continued ministry of churches and regional associations as they minister online.
REGULAR BAPTIST MINISTRIES
TEAM ITINERARIES
APRIL 2020

Mike Hess
National Representative
Assisting pastors and churches in the GARBC
20–21: IARBC Conference (meeting online)
David Gunn
Director of Regular Baptist Press
Representing Regular Baptist Press and resourcing churches
Manning Brown
Director of Regular Baptist Chaplaincy
Representing Regular Baptist Chaplaincy and resourcing churches and chaplains
Chris Hindal
Director of Regular Baptist International
2: Regular Baptist Press VBS missions project conference call
6–8: Preparation for parenting conference in Togo
13–15: Preparation for Bible conference in Congo
20: Consideration of international partnership applications from India, Congo, and Colombia
Clare Jewell
National Church Planting Coordinator for Regular Baptist Churches
Director of Regular Baptist Builders Club
(Events may be canceled due to coronavirus restrictions.)
17: Leadership collaboration meeting, Fort Wayne, Indiana
19: Grace Baptist Church, Saginaw, Michigan
20–21: Church Revitalization Conference, Bradenton, Florida
 Mark Johnson
GARBC Treasurer/Controller
Representing Regular Baptist Ministries and resourcing churches