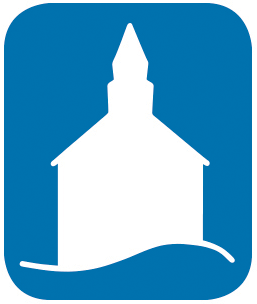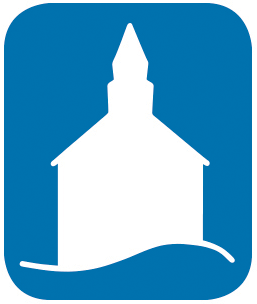 MIKE HESS: MAKING CONNECTIONS
National Representative, Regular Baptist Churches
I'm looking forward to the 2019 GARBC Conference in Des Moines this June! We have a great lineup of speakers and module presenters who will encourage your personal life and ministry. First-time attendees and church planters in our association receive free registration. Take advantage of early bird discounts by registering now. I look forward to greeting you there!
Please pray for the upcoming Council of Eighteen election that will take place at our conference. I am in the process of contacting nominees for their approval to be on the ballot. It's a privilege to serve an association whose churches have direct input into our ministries. No hierarchy here!
The Lord has recently given me opportunities to serve in Maryland, Colorado, Florida, and South Carolina. It was my privilege to share the Word and present the fellowship during the state meetings of the DelMarVa and Rocky Mountain associations and with a church that is a good friend but not yet in the GARBC.
Recently our Ministry Resource Center hosted an important conference that helped strengthen the connection between Regular Baptist Churches and the National Association of Regular Baptist Camps. Jon Beight, leader of this choice group of servants, allowed me to share my passion and vision for the fellowship and to enjoy a Q & A time.
DAVID GUNN: EVIDENCE FOR THE RESURRECTION
Director, Regular Baptist Press
"There are numerous evidences for the reliability of the Bible and the resurrection of Jesus Christ," writes Jay Lucas, author of Ask Them Why: How to Help Believers Find the Truth. As we come to the Easter season, now would be a good time to brush up on the evidence for Jesus' literal, historical, bodily resurrection and for the trustworthiness of the Christian worldview. Check out Regular Baptist Press's books Ask Them Why and Reasons to Believe and view my presentation "Why Christianity?: The Case for the Resurrection."
MANNING BROWN: APPLICATIONS INCREASE
Director, Regular Baptist Chaplaincy
There is strong interest in Regular Baptist Chaplaincy, and several chaplaincy applications are pending. Currently Regular Baptist Chaplaincy does not have any chaplains deployed, but please keep all of our chaplains and their families in your prayers.
I am looking forward to gathering with the chaplains at the 2019 GARBC Conference and am praying that a good number of chaplains will be able to attend. A preconference module on chaplaincy will address compassion fatigue.
Interested in being a chaplain? Find out how at RegularBaptistChaplaincy.org. You can also support Regular Baptist Chaplaincy by giving online.
CHRIS HINDAL: PARTNERSHIP GROWS
Director, Regular Baptist International
Regular Baptist International's Council of Eight is considering an application for partnership from an association in Ethiopia. Praise God for increased interest in the partnership! Regular Baptist International was able to send money to Uganda to enable three pastors to enroll in the seminary there. Next month my wife, Deb, and I will be ministering in three locations in Peru.
Please consider helping a church in Kenya purchase land. This church had a temporary building on rented ground, but the government mistakenly destroyed the building. Gifts of any size will be appreciated. We need to raise $10,000 to get the church safe on its own land. You may donate online, designating your gift "Africa Project."
CLARE JEWELL: REVITALIZING CHURCHES
National Church Planting Coordinator, Regular Baptist Churches
Director, Regular Baptist Builders Club
The spring conference of the Illinois/Missouri Association of Regular Baptist Churches addressed the theme "Church Forward: Embrace the Possibilities for the 21st Century." Serving as speaker at the conference, I challenged church pastors and leaders to establish spiritual reproduction and multiplication as the X factors of evangelism—the keys to vibrant church revitalization and growth.
I continue to develop consulting expertise through training venues, such as the LGBTQ Heart, Mind, Soul training seminar. I also connect often with churches in the West and later this month will minister to churches in Vacaville and Oakland, California, and Moses Lake, Washington.
I encourage you to take part in an Easter offering that will specifically help Regular Baptist Builders Club revitalize churches in our fellowship. Please go to our donate page to make a sacrificial investment in revitalizing a GARBC church.
REGULAR BAPTISTS ACROSS THE STATES
APRIL 2019
1: IL-MO ARBC conference, First Baptist Church, Pana, Illinois
1–2: IARBC conference, CrossRoad Baptist Church, Ames, Iowa
5–6: Sunshine Baptist Fellowship couples' retreat, Lake Yale Baptist Retreat Center, Leesburg, Florida
9: Central MARBC meeting, First Park Baptist Church, St. Louis, Michigan
9–11: CARBC Bible conference, First Baptist Church, El Monte, California
11: South MARBC Expositors Summit, Grace Baptist Church, Marshall, Michigan
11: Northeast Fellowship Preaching Practicum, Central Baptist Church, Binghamton, New York
13: Northeast Fellowship Serve Boldly Church Ministries Conference, Breesport Baptist Church, Breesport, New York
15–16: Mid Continent ARBC meeting, First Baptist Church, Wilson, Kansas
16: Grand Rapids MARBC pastors' and wives' dinner, Arnie's Restaurant, Grand Rapids, Michigan
25: Western MARBC forum, First Baptist Church, Fremont, Michigan
28: CARBC Sings, Bethel Baptist Church, Torrance, California
25: IL-MO ARBC Chicago area church planters' meeting, Pillar of Faith, Naperville, Illinois
25: IL-MO ARBC Chicago area pastors' fellowship, Pillar of Faith, Naperville, Illinois
25–26: Refine Annual Ministry Conference, Calvary Baptist Church, Everett, Washington
27: Ohio Women for Missions meeting, Bible Baptist Church, Newark, Ohio
MAY 2019
4: Central CARBC ladies' missionary meeting, Sovereign Grace Baptist Church, Modesto, California
9: OARBC seniors' luncheon, Skyview Ranch, Millersburg, Ohio
14: DelMarVa ARBC Annual Conference, First Baptist Church, Seaford, Delaware
18: Northeast Fellowship deacons forum, NF ministry center, New York
23: IL-MO ARBC Great River pastors' fellowship, Quincy, Illinois
27: MN ARBC Memorial Day gathering, Bass Lake Camp, Winnebago, Minnesota
May 31–June 1: IL-MO ARBC Golf Retreat at Camp Manitoumi, Lowpoint, Illinois
REGULAR BAPTIST MINISTRIES
TEAM ITINERARIES
APRIL 2019
MAY 2019

Mike Hess
National Representative
April
2: Bob Jones University chapel, Greenville, South Carolina
12–14: Men's retreat, Twin Lakes Camp, Hillsboro, Indiana
27–28: First Baptist Church, Marilla, New York
May
5: First Baptist Church, Elyria, Ohio (a.m.)
5: OARBC Hebron pastors' fellowship, First Baptist Church, Elyria Ohio (p.m.)
12: Bethel Baptist Church, Schaumburg, Illinois
25: Growth and Change Seminar, New Life Baptist Church, Lake in the Hills, Illinois
David Gunn
Director of Regular Baptist Press
April
3: First Baptist Church, Weaverville, California
4: Alpha Omega Conference, Shasta Bible College and Graduate School, Redding, California (a.m.)
4: First Baptist Church, Redding, California (p.m.)
5: Alpha Omega Conference, Shasta Bible College and Graduate School, Redding, California
6–7: Valley Church, Vacaville, California
May
Representing Regular Baptist Press


Manning Brown
Director of Regular Baptist Chaplaincy
April
Representing Regular Baptist Chaplaincy
May
27: MN ARBC Memorial Day gathering, Bass Lake Camp, Winnebago, Minnesota

Chris Hindal
Director of Regular Baptist International
April
Representing Regular Baptist International

May
14–30: Ministry trip, Peru

Clare Jewell
National Church Planting Coordinator for Regular Baptist Churches
Director of Regular Baptist Builders Club
April
1–2: IL-MO Association Regular Baptist Churches conference, Shelbyville, Illinois
6: LGBTQ Heart, Mind, Soul training seminar, ABWE, Harrisburg, Pennsylvania
14: First Baptist Church, Moses Lake, Washington
26: Meeting with church planters, Vacaville and Oakland, California
28: Orchard Avenue Baptist Church and Hispanic church plant, Vacaville, California
May
4–19: Leadership training, Indonesia
24–25: Filipino pastors gathering, San Diego, California