PLAN A CALIFORNIA VACATION: GARBC CONFERENCE

California has natural beauty and many venues for family fun. A great way to see sights you normally wouldn't visit is to plan a vacation before or after the 2020 GARBC Conference, Monday, June 29–Thursday, July 2, in Sacramento. What a great way for your family to experience the spiritual richness of the conference and the beauty of God's creation!
Yosemite National Park, Lake Tahoe in the Sierra Nevada Mountains, Napa Valley, San Francisco's Golden Gate Bridge, Sausalito, and Carmel-by-the-Sea are all scenic locations to tour. While in Sacramento, enjoy the California State Railroad Museum, Sutter's Fort State Historic Park, Crocker Art Museum, and Old Sacramento (great fun for adults and kids alike!).
Begin planning your getaway. Hotel reservations for GARBC Conference guests at Hilton Sacramento Arden West are available now. Look for conference information packets to arrive in your church office and online registration to open soon.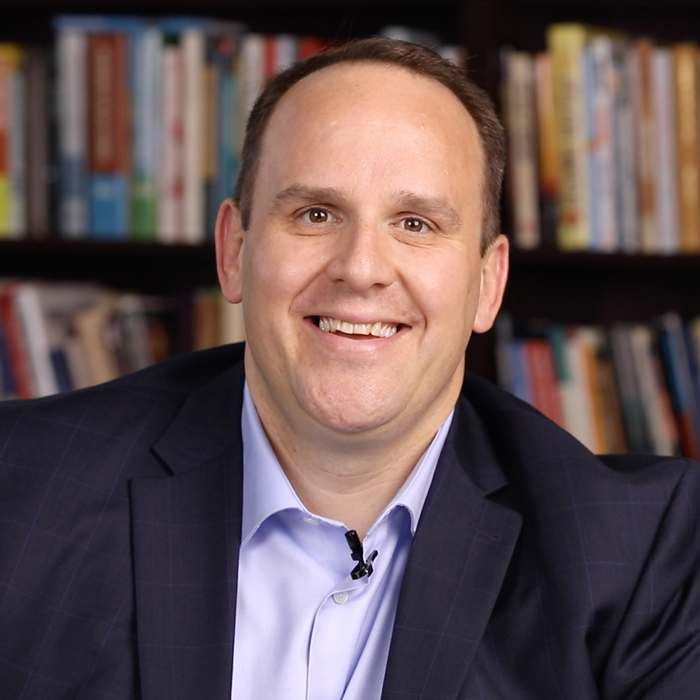 Mike Hess, GARBC National Representative
As many of you may have seen in my "220 Initiative" video, I am encouraging more churches within the GARBC to financially participate in the life of our fellowship. Our association is made up of local churches. Therefore, it's key that churches who have voluntarily and congregationally chosen to be a part of the GARBC family prayerfully consider financially partnering with us. This will greatly help us with key initiatives such as planting churches, revitalizing churches, consulting, hosting conferences, and providing more resources to assist local churches. Please consider supporting our association to help us reach the goal of adding 220 churches in 2020 to begin giving to the fellowship!
Mark Johnson, Treasurer and Controller
Have you been watching the stock market lately? It's rather incredible to see what has happened in the decade since the last recession. One statistic I came across this month indicated that the average 401(k) and 403(b) retirement account had gained 466 percent since 2009! Of course, we know that our real and eternal treasure is not found in our brokerage accounts or in ticker tape numbers rolling across the screen. We're careful to heed warnings like Ecclesiastes 5:10 and Luke 12:15, but we also have a responsibility to plan for our time on earth and apply the wisdom of Proverbs 21:5 and 20. Financial markets are a tool that can be used to honor God in our personal stewardship, especially in relation to long-term finances and retirement savings. Let me encourage you to make 2020 a year of commitment to personal financial stewardship. If you're a pastor or staff member of a GARBC church, our national 403(b)9 retirement plan is designed to meet your needs. It's never too late to start saving, and there's no amount too small to have an impact. If you're a lay leader in your church, I highly encourage you to talk with your pastor and staff to make sure they are confident in their financial future. Most GARBC churches don't have an adequate pastoral retirement plan in place, but by partnering with your fellowship, you can make an important difference!
Manning Brown, Director of Regular Baptist Chaplaincy
From Feb. 4 to 8, I will be visiting Patrick Air Force Base in Florida to attend the promotion ceremony of Ch. Scott Conner, who is being promoted to the rank of major in the Air Force Reserves. It is a privilege to attend ceremonies such as this and to encourage and support our chaplains. Our chaplains minister in their communities and around the world, providing counsel, care, and compassion while sharing Christ. Pray for our chaplains as they serve. Your giving ensures their going. Give at RegularBaptistChaplaincy.org.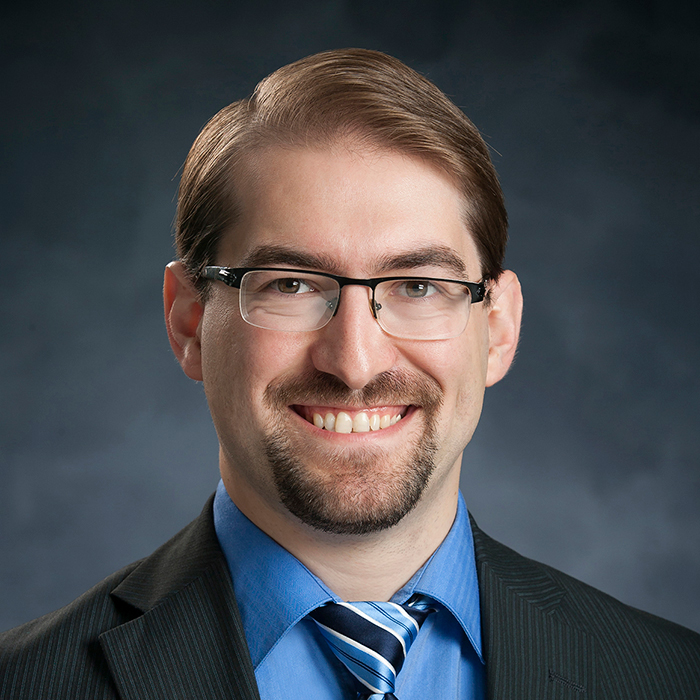 David Gunn, Director of Regular Baptist Press
Regular Baptist Press is pleased to announce the publication of Shopping List: Six Ingredients for Spiritual Growth, a new women's Bible study by Carole Combs. "God owns an overflowing warehouse of spiritual items that will never run out!" Carole writes. "His 'goods' are not like the sale items at your local store: you go to the store, thinking you're the first one there, only to find the item you want is already gone. Instead, God has an endless supply waiting just for you. You can take a 'shopping cart' and push it through all the store's aisles. But it will be empty if you do not personally take items off the shelves and place them into your cart." She invites women to add six Biblical ingredients to their carts: faith, trust, gratitude, submission, "clothes," and victory over adversity. As they master these ingredients Biblically, study participants will find joy as they grow to be more like Christ.
Chris Hindal, Director of Regular Baptist International
The Biblical Baptist Partnership International is ready to accept its first partnering association from Colombia, South America.  The Baptist Fellowship of Colombia, with its 30 churches, has applied for partnership and is waiting final approval. This association has taken ownership of the Great Commission in supporting church planters in Colombia and missionaries in Ghana and Guatemala. In addition, an association in the Democratic Republic of Congo has applied for partnership. On Jan. 28 I departed for a ministry trip to Australia and will visit Papua New Guinea before returning home on Feb. 21. I am exploring further partnerships in these countries and evaluating the effectiveness of Regular Baptist Press International. I greatly appreciate the prayers of God's people.
Clare Jewell, Director of Regular Baptist Church Planting and Regular Baptist Builders Club
Regular Baptist Builders Club has approved two more Lift Up grants for the revitalization of churches in our association. We continue to see an uptick in interest and applications for these grants. Please pray that God will bless these efforts to renew local churches and help them stay on mission with Him. Also pray that some of these churches will move toward church planting.
Leadership development is a huge need within our association of churches. This is one of the primary reasons for our Train Up residency grants. Please pray for Jason Philip as he continues to work through his residency in Queens, New York. He and his wife are planning to plant a church in this fall. I just talked with Jason, and he is excited about all that he is learning from his experience at All Nations Baptist Church.
In addition to the Train Up residency grants, we are working on a three-tier leadership development process that we can give pastors to help develop a "farm system" across our association. Tier 1 is a one-year program to expand the capacity of potential leaders in a church. Tier 2 will focus on an Individual Development Plan for men who are called to full-time ministry. The primary idea is to assess the education and experiences they will need to be ready for a full-time residency. Tier 3 is the residency we already have in place. We are hoping to complete the outline for all three tiers by March 1. Please pray for wisdom as we bring this together and begin to share it with our churches.
COMING SOON: ANNOUNCEMENT OF GARBC CHRISTIAN CHARACTER SCHOLARSHIPS RECIPIENTS
Twenty-four high school seniors from GARBC churches have been awarded a total of $25,000 in the GARBC Christian Character Scholarship competition. Recipients of the 2020 scholarships have been notified, and the names of those students will soon be announced at GARBC.org. Seven participating colleges (Appalachian Bible College, Bob Jones University, Cedarville University, Clarks Summit University, Faith Baptist Bible College, Piedmont University, and Shasta Bible College) are providing four awards of $2,500 each, 10 awards of $1,000 each, and 10 awards of $500 each. The recipients represent churches in 12 states, spanning from the East Coast to the West Coast.
The GARBC Christian Character Scholarship, now in its first year, recognizes students who are committed to serving Christ in their communities and churches. Applications will become available this fall for students graduating from high school in 2021. The GARBC would like to match scholarship amounts to provide extra support to these incredible students. Invest in the future of the association by helping young people who want to pursue a Bible college education. Give to the GARBC Christian Character Scholarship fund by May 31.
REGULAR BAPTIST EVENTS ACROSS THE USA

FEBRUARY 2020
Jan. 31–Feb.1: Northeast Fellowship Leadership Summit, Ministry Center, Big Flats, New York
Jan. 31–Feb. 1: IL-MO teen winter retreat, Camp Manitoumi, Lowpoint, Illinois
3–5: BNN Renew Men's Spiritual Life Retreat, Camp Gilead, Carnation, Washington
6: Southern MARBC regional meeting, Lansing Avenue Baptist Church, Jackson, Michigan
7: IARBC, Calvary Baptist ski trip, Sundown Mountain, Dubuque, Iowa
9: Southern CARBC Sing, Calvary Baptist Church, Compton, California
11: IL-MO Central Illinois pastors' fellowship, Riverside Baptist Church, Decatur, Illinois
15: IARBC singles' event, Faith Baptist Church, Carroll, Iowa
21–22: IARBC Mid-Winter Couples' Retreat, Stoney Creek Inn, Johnston, Iowa
21–22: Northeast Fellowship Men's Adventure, Central Baptist Church, Binghamton, New York
22: Sportsmen's dinner, Altoona Baptist Church, Altoona, Iowa
27: Organizational Reset Practicum, Calvary Baptist Church, Preble, New York
28–March 1: BNN Rekindle: A Retreat for Ministry Wives, Natapoc Lodge, Leavenworth, Washington
29: Men of God Conference, Calvary Baptist Church, Bellefontaine, Ohio
REGULAR BAPTIST MINISTRIES
TEAM ITINERARIES
FEBRUARY 2020

Mike Hess
National Representative
4: IL-MO Central Illinois pastors' fellowship, Riverside Baptist Church, Decatur, Illinois
8–10: Leadership conference, Iglesia Cristiana Bautista Impacto Biblico, Santa Marta, Colombia
16: Spring Hill Baptist Church, Spring Hill, Florida
22–23: Missions conference, Daniels Road Baptist Church, Fort Myers, Florida
David Gunn
Director of Regular Baptist Press
Representing Regular Baptist Press and resourcing churches
Manning Brown
Director of Regular Baptist Chaplaincy
4–8: Promotion ceremony of Chaplain Scott Conner to major, Patrick Air Force Base, Florida
Chris Hindal
Director of Regular Baptist International
Representing Regular Baptist International
1: Meeting with Regular Baptist Press International contacts, Australia
2: Emmanuel Baptist Church, Sydney, Australia
15–20: Ministry in Papua New Guinea
Clare Jewell
National Church Planting Coordinator for Regular Baptist Churches
Director of Regular Baptist Builders Club
7–15: Training pastors, Cuba
16: Missions conference, Kannapolis, North Carolina
23: Montana Avenue Baptist Church, Caldwell, Idaho
Mark Johnson
GARBC Treasurer/Controller
Representing Regular Baptist Ministries and resourcing churches