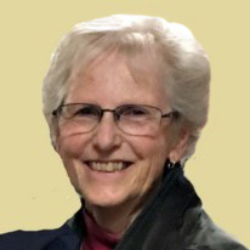 MONTROSE, Pa.—Carol Bixby, a pastor's wife, died Jan. 13. She was 77.
Carol served alongside her husband, Howard, as he ministered as a pastor, seminary dean, and church ministry and revitalization consultant. The Bixbys served for 19 years at Calvary Baptist Church in Grand Rapids. Carol also worked as a registered nurse in home healthcare.
While Howard was dean of Baptist Bible Seminary for 22 years, Carol served with the Seminary Wives group and will be "remembered for being a constant encouragement," the seminary says.
"Carol showed us the daily practicality of following God, and I'm grateful for her example," says Dr. Jim Lytle, president of Clarks Summit University.
Carol is survived by her husband, Howard; two sons, Scott and Brett; two daughters, Renee Parrow and Richelle Epstein; and 19 grandchildren.