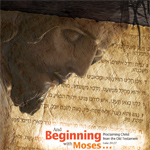 "PROCLAIMING CHRIST FROM THE OLD TESTAMENT": GARBC CONFERENCE SPEAKERS
Be encouraged in God's Word! Attend the 2016 GARBC Conference June 28—July 1 in Oswego, Illinois. Value the richness of Christ, as shown in Old Testament Scripture. Enjoy challenging and encouraging messages from the following speakers:

Daniel Davey is president and professor of Bible exposition at Virginia Beach Theological Seminary. He has taught students and led the seminary since its inception in 1995. Previously Dr. Davey served for 33 years of pastoral ministry at Colonial Baptist Church in Virginia Beach. Daniel and his wife, Martha, have four grown children and two grandchildren.
Scott Poling has a burden to speak encouragement into pastors' lives. Serving as pastor of Harvest New Beginnings for 21 years, Scott understands the pressures of ministry and has a passion for preaching, evangelism, and leadership. He is a graduate of Cedarville University and Dallas Theological Seminary. He and and his wife, Carla, have five children, ages 9 to 22. Scott's interests include trail running with his Weimaraner, Scout; hiking America's national parks; and running marathons, ultramarathons, and 100-mile endurance races.
Jim Lytle is president of Summit University. As a veteran educator and missionary, seasoned leader, and experienced vice president and provost, he has served as president since Jan. 1, 2015. Jim has published several study guides and articles on studying the Bible and Christian living. He coauthored Effective Bible Study and The Christian Life with his wife, Diane, for Regular Baptist Press adult Sunday school curriculum.
Scott Carroll has a PhD in ancient studies from Miami University and specializes in ancient papyri and manuscripts, both Biblical and classical. He also dedicates himself to pursuing the story of evidence for how we got the Bible. He has taught at a number of institutions over the past 30 years. His most recent academic affiliations include Baylor University and Asian Biblical Theological Seminary.
John Greening is an eighth generation pastor. He served in youth and senior pastorates for over 20 years. In John's role as GARBC national representative, he speaks frequently, consults with churches, and provides leadership for the association. Together with his wife, Daria, John leads in church ministry training conferences and writes church educational resources.
GARBC CONFERENCE TO FEATURE MUSEUM EXHIBIT OF ARTIFACTS

"Inspired: Scrolls to Scriptures," a portable, hands-on museum exhibit that tells the story of the composition and preservation of the Bible, will be featured at the 2016 GARBC Conference. This exhibit focuses on the Old Testament and the Jews who were entrusted with the oracles of God (Romans 3:2). Twenty-five extraordinary artifacts are used to tell the story, including quality facsimiles of the Dead Sea Scrolls, papyri manuscripts, early codex leaves, and priceless Hebrew scrolls. The exhibit has engaging displays and hands-on elements that will revitalize your commitment to the Bible and leave you inspired.
The exhibit includes:
• Museum-quality facsimiles of Dead Sea Scrolls
• A rare Spanish Inquisition era Torah
• One of less than 10 recorded Isaiah scrolls
• One-of-a-kind scrolls with gripping stories of how they survived the Nazi Holocaust
• A hands-on station with a scavenger hunt
• A station to try to copy Scripture
CONFERENCE WORKSHOPS OF VALUE TO YOU
At the GARBC Conference you will find excellent workshops led by well-versed instructors. Check out the following offerings:
"Ministry Life: The Wife's Perspective" by Tonda Curry and Carla Poling
"Counseling Those with Homosexual and Same-sex Attraction" by Jeff Bartz
"Outreach" by Mickey Farlow
"Narrative Preaching" by Mike Augsburger
"Continuity and Discontinuity" by David Gunn
"Use of the Law: Dispensationals" by Brian Trainer
What a blessing to have great God-given gray matter in our association! Plan now to attend the GARBC Conference! Be warmed spiritually and grow in your ministry expertise.
GREAT LEARNING OPPORTUNITY: MESSIANIC THEME IN OLD TESTAMENT MODULE

GARBC Conference attendees will have the opportunity to learn from noted scholar Steven Mathewson on the topic of the Messianic theme in the Old Testament. This preconference module on Tuesday, June 28, 2:00–5:00 p.m., will establish an excellent framework for the conference theme, "And Beginning with Moses . . . Proclaiming Christ from the Old Testament." Mathewson, author of The Art of Preaching Old Testament Narrative and Joshua and Judges: A Bible Commentary for Every Day, will help participants strengthen their skills in the Word. Participants will receive a variety of resources helpful for future study and the work of preaching. Register online for this module and for the 2016 GARBC Conference.
LYFE WOMEN'S CONFERENCE

Summit University invites women in your church to attend LYFE Women's Conference. We are called to live an abundant life as we abide in Christ. Are you able to thrive even when life gets hard? Or are you simply looking for the light at the end of the tunnel? At LYFE, discover that there are blessings to be found, not at the end of the struggle, but in it! Enjoy a fun weekend away and find renewed joy in Christ. Don't just survive, but thrive! Two dates: June 2–4 or June 9–11. For more information, visit LYFE Women's Conference and follow LYFE Women's Conference on Facebook.
THEOLOGY AND PRACTICE OF EVANGELISM CONFERENCE
Quoting a hymn from his day, the apostle Paul said that Jesus was "proclaimed among the nations, believed on in the world" (1 Timothy 3:16). That proclamation continues, and many from the world's nations continue to believe. To strengthen believers in their continued proclamation, the theme of this year's Conference on the Church for God's Glory is "The Theology and Practice of Evangelism." First Baptist Church, Rockford, Illinois, invites you to attend on Monday, May 16. A book room offering gift books and an array of books by various Christian publishers will be available to pastors before 10:00 a.m., and to other conference attendees after the first session.