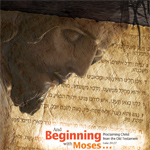 SAVE THE DATE! 2016 GARBC CONFERENCE
Plan now on attending a super GARBC Conference next June! Mark your calendar for Tuesday, June 28 through Friday, July 1 for the 2016 conference, graciously hosted by Harvest New Beginnings, Oswego, Illinois. Excellent main session speakers and relevant workshops will recharge your batteries for the ministry road ahead. The Chicagoland location would make a perfect conference and family vacation combination. Come and be spiritually and emotionally refreshed!
TWO ARTICLES OF INTEREST

A church's education program plays a key role in the discipleship process. You may find of interest Wall Street Journal's article "How Churches Are Rethinking Sunday School" and RBP Director John Klem's response, "A Jazzed-Up Sunday School." For a comprehensive look at the church's role in discipleship, see Strong Church by John Greening.

2016 CHRISTIAN WORKERS RETREAT

The California Association of Regular Baptist Churches will host its annual Christian Workers Retreat at The Hilton Garden Inn in beautiful Monterey, California. Dr. R. Larry Overstreet will be the speaker. As a former pastor and a professor of future pastors and Christian workers, Overstreet firmly believes in the verbal inspiration and full authority of the Word of God, and the desperate need in our day for its truths to be presented clearly and forcefully. He desires to help individual believers and Christian families have their lives solidly established on the principles of God's Word. Cost for the retreat is $115 per room per night (using the identifier "CARBC Retreat"), plus $80 per person for the program, which includes two dinners at the hotel.
REFRESH CONFERENCE FOR PASTORS AND WIVES

Pastors and their wives need refreshing. That's why President Jim Tillotson and Faith Baptist Bible College are inviting you to attend Refresh Conference Feb. 9–12. This conference will give couples in ministry an opportunity to get away for a while and enjoy the ministry of veteran leaders. Whether you are a pastor in the lead, associate, youth, discipleship, children's, music, outreach, or missionary role, you will value the challenging and refreshing messages and helpful workshops. Nursery for children up to age 2 and childcare for ages 3–5 will be provided at a small additional cost of $25 per family.
MARBC CONFERENCE MESSAGES
Under the leadership of Director Ken Floyd and the Council of Sixteen, the Michigan Association of Regular Baptist Churches enjoyed an excellent state conference on the theme "Pressing On." The MARBC website offers the following audio messages: