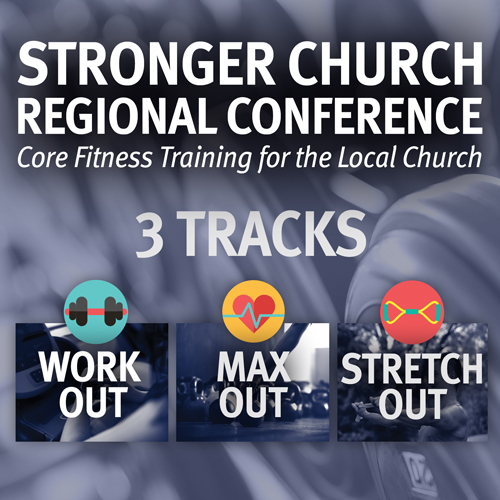 Getting in shape takes effort! The Stronger Church Conference can help your church strengthen its ministry!
Choose your area of focus from three tracks: discipleship, revitalization, or church planting. Instructors David Gunn and Alan Wilson will present "Work Out" sessions (discipleship), John and Daria Greening will lead "Max Out" sessions (revitalization), and Clare Jewell will guide  "Stretch Out" sessions (church planting).
Three locations:
Cleveland, Ohio, area (Sept. 22 & 23)
Nebraska City, Nebraska (Oct. 6 & 7)
Redding, California (Oct. 20 & 21)
Registration includes a free book. Special group discount rates apply. Four sessions take place Friday evening through noon on Saturday. Get your church in prime shape! Register now.