GARBC CONFERENCE: YOU'LL BE GLAD YOU CAME!
The 2016 GARBC Conference, Tuesday, June 28 through Friday, July 1, is a great opportunity for the whole family to grow spiritually and enjoy friendships in Christ! The conference offers families programming designed for every age group, from newborns to seniors. The staff of host church Harvest New Beginnings in Oswego, Illinois, and our Regular Baptist Resource Center team are working hard to ensure you will have a great experience during the week. Excellent main sessions and relevant workshops in this Bible-centered conference will challenge and encourage you. The Chicagoland location makes a perfect conference and family vacation combination. Come and be spiritually and emotionally refreshed! Register early to receive an early bird discount!
CONFERENCE LINKS FOR INFORMATION YOU NEED

Regular Baptist websites are undergoing reconstruction. In the meantime, the following links will provide you with the information you need to know for the upcoming GARBC Conference, June 28—July 1, in Oswego, Illinois.
Events and Happenings
Other Information
REGULAR BAPTIST CHURCHES TAKES BIG STEP IN CHURCH PLANTING

Church planting is a primary focus for the association, arising from the work and vision of the Council of Eighteen and National Representative John Greening. Regular Baptist Churches is pleased to announce that Clare Jewell as its new national church planting coordinator. Clare graduated from Baptist Bible College, has a graduate degree from Eastern Michigan University, and completed a master of divinity with Baptist Bible Seminary. He serves as a regional director with ABWE, engaging in a church-planting movement in the western U.S. Clare has had a longtime association with Regular Baptist Churches, receiving Christ as his Savior and growing in faith at South Baptist Church in Flint, Michigan, and serving as pastor of churches in the association.
John Greening says, "Clare has the background experience, technical and organizational skills, a pastoral heart, and extensive experience, along with the necessary diplomacy, to assume this role. He is excellent at networking and is a self-starting initiator and visionary. He connects well with both younger and older pastors." Clare will be assisting churches in their efforts of planting new churches and will be working in coordination with state association leaders, mission agencies, and schools in providing resources to churches.
Church planting will be featured at the 2016 GARBC Conference, June 28—July 1, with a "Growing Churches" church-planting module on Thursday afternoon.  See details below.
GROWING CHURCHES MODULE
The time for church planting is now! Any established congregation can catch the vision for church planting, cultivate the passion among it members, and actually do it. Becoming a reproducing church will have a dramatic, life-changing impact on your ministry. Find out how a mother church benefits when it births a baby church! Attend this practical module, led by Clare Jewell, national church planting coordinator for Regular Baptist Churches and regional director for church planting with ABWE, and Ken Davis, director of Project Jerusalem and chairman of the church planting council with Baptist Mid-Missions. Register online for the "Growing Churches" module, which will take place Thursday, June 30, 2:00 p.m., at the GARBC Conference in Oswego, Illinois.
AN INVITATION TO DESSERT

Regular Baptist Press will host a complimentary dessert reception on Tuesday, June 28, at 8:45 p.m. at the GARBC Conference. We will be announcing the 2017 VBS theme and highlighting other new products. Please join us for a time of fun and fellowship!
JOIN REGULAR BAPTIST BUILDERS CLUB FOR LUNCH
Join Regular Baptist Builders Club for lunch on Thursday, June 30, 12:15 p.m., at the GARBC Conference. Come and enjoy a casual, relaxed atmosphere focused on fellowship and ministry. Director Michael Nolan will share how the ministry is strengthening Regular Baptist churches across America. Register online or on-site at the conference while supplies last.
GARBC TEAM ITINERARIES

Gladly Serving Churches
MAY 2016
John Greening
National Representative
4–7: Summit University board meeting and graduation, Clarks Summit, Pennsylvania
Manning Brown
Director of Regular Baptist Chaplaincy
Serving in home church, New Life Baptist Church, Lake in the Hills, Illinois
Chris Hindal
Director of Regular Baptist International
1: Berean Baptist Church, Humble, Texas
Clare Jewell
Coordinator of Church Planting
2–5: Church planting discussions in Indiana
8: Thurston Community Baptist Church, Albany, Oregon
15–23: Leading Corban missions trip to Montreal to work with ABWE team
24–26: Meeting with church planters and pastors in Idaho
29: Thurston Community Baptist Church, Albany, Oregon
John Klem
Director of Regular Baptist Press
Representing Regular Baptist Press
Michael Nolan
Director of Regular Baptist Builders Club and Strategic Ministry Growth
3–8: Summit University board meeting and graduation, Clarks Summit, Pennsylvania
16–20: Capin Crouse audit, Regular Baptist Ministries Resource Center, Arlington Heights, Illinois

REGULAR BAPTISTS AROUND THE COUNTRY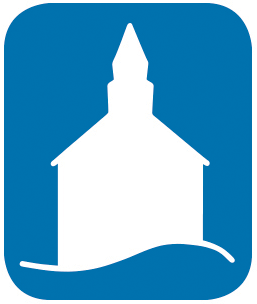 MAY 2016
1–8: Northeast Fellowship senior saints trip to Bermuda
3: IL-MO Central Illinois pastors' fellowship, Riverside Baptist Church, Decatur, Illinois
5: Southern MARBC annual meeting, Parma Baptist Church, Parma, Michigan
10: DelMarVa Baptist Fellowship, Grace Baptist Church, Hurlock, Maryland
14: IARBC youth rally, Adventureland Park, Altoona, Iowa
20: IL-MO Chicago pastors' fellowship, Book Road Baptist Church, Naperville, Illinois
20: Chicago Area Church Planters board meeting, Book Road Baptist Church, Naperville, Illinois
20, 21: Montana Regular Baptist Fellowship men's work retreat, Lake Blaine Baptist Bible Camp, Kalispell, Montana
21: Rubber Legs Rendezvous, Camp Fairwood, Westfield, Wisconsin