CRAB CAKES, ANYONE? CONFEREES TO ENJOY CHESAPEAKE BAY
Imagine yourself walking along the Chesapeake Bay at sunset, enjoying the company of family or friends or perhaps a moment of solitude. If you haven't made plans to attend the 2017 GARBC Conference, reserve the dates of June 27–30 on your calendar, and start making your conference/vacation itinerary. The Lord has blessed Sandy Cove Christian Conference Center with beautiful grounds on which the owners developed family-friendly facilities that are well-maintained. Don't miss this opportunity to combine spiritual renewal with family fun and good fellowship. Register now to receive the early bird discount for the conference. Make your reservations soon with Sandy Cove while rooms are still available.
TALENTS FOR CHRIST: REGISTER NOW

Involving teens in Talents For Christ is a win for them! Participating in the TFC experience helps teens grow in their confidence, develop their talents, expand their commitment to serving Christ, and enhance their spiritual walk. Consider bringing a vocal group or drama team to this year's national competition on June 27 at Sandy Cove Conference Center, North East, Maryland.  You might combine their TFC experience with a sight-seeing trip to Washington, D.C., Philadelphia, or Gettysburg, or with a service opportunity of assisting a church plant in Maryland. Individuals and groups can participate in scholarship or open (non-scholarship) competitions. Deadline for registering for scholarship, state open, and state group competitions is March 6. Point teens in your church toward registration today!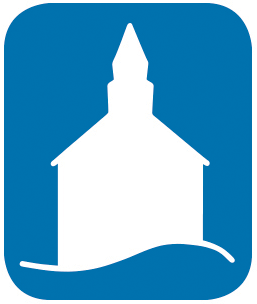 COUNCIL NOMINATIONS DUE MARCH 17

Men elected to the GARBC Council of Eighteen have direct influence on the future of the association. Nominating candidates is a privilege that comes with the association's recognition of local church autonomy. All churches have equal voting privileges. Please nominate pastors and ministry leaders to be placed on the ballot. Represent your area of the country by submitting nominations for the Council of Eighteen online, by fax (847.843.3757), or by e-mail. Download a nomination form. Nominations are due March 17.
SNEAK PREVIEW: MARCH/APRIL BAPTIST BULLETIN
See what's coming in the next Baptist Bulletin, to arrive in your mailbox this month:
Print
The Battle Against Abortion: Where We Are Today (by Kimberly Ross)
Ministering to Those Who Mourn (by James Saxman)
Weaving Military Chaplaincy into the Pastorate (by Jonita Barram)
Is There an Art to Dying Well? (by Phil Webber)
Martin Luther: The Champion of Justification by Faith (by Jeff Straub)
Get Moving (by Clare Jewell)
Restored Church: Reaching Communities One Church Plant at a Time (by Haley Seboe)
Bb+ digital
All the content of the print magazine, plus the following articles:

Bury or Burn? (by Don Shirk)
What Happened to the Biblical Generalist? (by Tim Miller)
Minding the Generation Gap (by Emily Gehman)
Understanding Church Discipline (by Paul R. Jackson)
Why Kids Need Sunday School
Can I Talk with Jesus? (by Cheryl Fawcett and Robert C. Newman)
Ineffectual but Not Missing: The Figurative Use of 'Dead' in New Testament Literature (by Gary Derickson)
You can read the entire March/April issue by subscribing to the Baptist Bulletin. Affordable rates make it possible for you and your church to enjoy the magazine. Purchase an individual or gift subscription online. If you already subscribe to the print edition, sign up for free digital access.
CHAPLAINCY IN UNEXPECTED PLACES

A chaplain's call can lead to unexpected places. Read about the commendation of Chaplain Pam Russell for her ministry in the Indiana State House in "CH Pam Russell Receives Special Recognition." Without your giving, Regular Baptist Chaplaincy cannot send chaplains to answer the chaplaincy call. Donate online.
BUILD SPIRITUAL STRENGTH IN YOUR MEN
Building leadership in your church is an ongoing process. Consider beginning a men's study on what it means to have godly fortitude.  12 Clueless Men, by GARBC National Representative John Greening, is an eight-lesson study of John 13—16 that follows Christ's 12 apostles through eight scenes in the closing days before His death, resurrection, and ascension. As His teaching finally clicked with the disciples, they ceased being clueless and turned into a mighty force for the gospel. Order your copies at www.RBPstore.org. You might wish to access the promo video as you invite men to participate.
REGULAR BAPTISTS AROUND THE COUNTRY 

MARCH 2017
2: IL–MO Mississippi Valley pastors' fellowship, Brown Street Baptist Church, Alton, Illinois
4: Men Modeling the Master seminar, First Baptist Church, Vassar, Michigan
4: NF education ministry clinic, Allegany Baptist Church, Allegany, New York
6: BNN youth pastors' and wives' retreat, Arrow Point Resort, Couer d'Alene, Idaho
7: IL–MO Chicago area pastors' fellowship, Book Road Baptist Church, Naperville, Illinois
7: IL–MO Central Illinois pastors' fellowship, Riverside Baptist Church, Decatur, Illinois
7: OARBC Mid-Bethel meeting, First Baptist Church, Kenton, Ohio
9: NF preaching practicum 2, Harvest Baptist Church, Bath, New York
9: Western MARBC meeting, Shelby Road Baptist Church, Shelby, Michigan
9: Eastern MARBC meeting, First Baptist Church, Rochester, Michigan
10–11: Ladies' seminar, Shelby Road Baptist Church, Shelby, Michigan
10–11: Southern CARBC women's retreat, Victory Ranch, Moreno Valley, California
10–11: IARBC Timothy Retreat, Iowa Regular Baptist Camp, Ventura, Iowa
17–18: NF youth seminars (four New York locations: First Baptist Church of Horseheads; First Baptist Church of Marilla; Central Baptist Church of New Woodstock; Central Baptist Church, Binghamton)
24–25: Southern CARBC men's retreat, Victory Ranch, Moreno Valley, California
24–25: SBF couples' retreat, Lake Yale Baptist Conference Center, Leesburg, Florida
REGULAR BAPTIST MINISTRIES TEAM ITINERARIES
Gladly Serving Churches
MARCH 2017
John Greening
National Representative
14: Regular Baptist Church Planting meeting, Regular Baptist Ministries Resource Center, Arlington Heights, Illinois
14–15: NARBC camp directors' meeting, Regular Baptist Ministries Resource Center, Arlington Heights, Illinois
18: Church Sustainable Solutions Conference, Hoffman Estates, Illinois
19: Harvest New Beginnings, Oswego, Illinois
26: Community Bible Baptist Church, Veedersburg, Indiana
Manning Brown
Director of Regular Baptist Chaplaincy
10–13: Retirement ceremony of Ch. (CMDR) Bill Gasser; site visit with Ch. (CPT) Andrew Nielson, Manhattan, Kansas
Chris Hindal
Director of Regular Baptist International
5: Orchard Avenue Baptist Church, Vacaville, California
19: Faith Baptist Church, Visalia, California (a.m.)
19: Madera Baptist Church, Madera, California (p.m.)
23–31: Yangon, Myanmar, ministry trip
Clare Jewell
National Church Planting Coordinator for Regular Baptist Churches
9: Church plant meeting, Fort Wayne, Indiana
12: Evangelism training, Bible Baptist Church, Huntington, Indiana
13: Church Planters Leadership Fellowship meeting, Chicago, Illinois
14: Regular Baptist Church Planting meeting, Regular Baptist Ministries Resource Center, Arlington Heights, Illinois
17–19: Tabernacle Baptist Church missions conference, Shoreline, Washington
23–30: Missions conference, Bermuda
Michael Nolan
Director of Regular Baptist Builders Club and Strategic Ministry Growth
18–19: Faith Baptist Church, Lee's Summit, Missouri