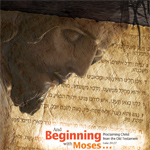 2016 GARBC CONFERENCE: "And Beginning with Moses  . . . Proclaiming Christ from the Old Testament "
Plan now on attending a superb GARBC Conference in June. Mark your calendar for Tuesday, June 28 through Friday, July 1 for the 2016 conference, graciously hosted by Harvest New Beginnings, Oswego, Illinois. Excellent main session speakers and relevant workshops will recharge your batteries for the ministry road ahead. The Chicagoland location makes a perfect conference and family vacation combination. Come and be spiritually and emotionally refreshed! Alert your office staff that a conference packet will be mailed to your church later this month.
JANUARY/FEBRUARY BAPTIST BULLETIN ARRIVING SOON!

Online or in your mailbox, the Baptist Bulletin delivers spiritually enriching, thought-provoking articles to encourage you and your church's growth in the Lord. Be sure to catch the following articles in the next issue!
Print magazine:
• "And Beginning with Moses . . ."
• "The Mission Field Comes to Our Neighborhood" by Louis H. Showers
• "Introducing Regular Baptist Church Planting" by David Burman Jr.
• "The State of Baptist Church Planting Today"
• "Leading Your Church to Birth a Daughter Church" by Ken Davis
• "The Christian-Language Barrier" by Tricia Johnson
• "2015: A Year That Will Live in Infamy?" by David Gunn
• "Planting in the Poconos"
Read the Baptist Bulletin online. The Baptist Bulletin digital edition offers all the content of the print magazine plus more!
• Building Christ's Church | John Greening
• The Local Church | Paul R. Jackson
• A Jazzed-Up Sunday School | John F. Klem
• How to Advertise Your Women's Ministries | Juanita Purcell
• Planting Daughter Churches | Ken Davis
• Why Does Our Family Get Together? | Cheryl L. Fawcett and Robert C. Newman
• The Sabbath, Israel, and the Church | Joel Williamson
Do your church members receive the Bulletin? To order the digital edition and/or receive the print edition by mail, contact our subscription department. Ask about our group rates for churches.
WORKSHOPS TO STRENGTHEN CHURCHES
Workshops to strengthen the ministry of local churches are available by presenter Dr. John F. Klem, director of Regular Baptist Press. The following workshops are of benefit in local church settings with leadership teams, men's groups, college and career groups, and more.
• Ministry Skills Needed for a Strong Church: Ministry is ultimately a ministry of the Word wisely applied to the people who are both seeking and courageously following Christ. Uncover the glorious nature of gospel ministry and discover the skill sets necessary for developing a strong and healthy church.
• Leadership Is Story Telling and Story Keeping: According to Dr. Al Mohler, leaders are the steward-in-chief of a ministry's or organization's story. He notes that the story of an organization frames its mission and identity and explains why leaders give their lives to it. Leaders protect the story, draw others into the story, and keep others accountable to the story. Learn how you can become the chief storyteller of your ministry or organization.
• Teaching and Preaching Bible Characters: We all love a good story and enjoy seeing how heroes and villains either triumph or meet their fate. So how do Bible characters function in a Bible story? How can we properly use Bible characters in our teaching and preaching ministry? Learn how you can sharpen your Word skills for an effective presentation of Bible characters.
• Wisely Telling Your Life Story: Life stories can be compelling and encouraging. Dateline, 20/20, 48 Hours, and The Sporting Life with Jeremy Schaap are just a few examples of popular media presentations of life stories. But what about your story? How can you tell it in an encouraging and compelling manner without it being a brag session? Discover how God's Word has shaped the plot line of your life for His glory.
The new year is a great time to kick off church educational opportunities. To schedule a workshop in your church or for more information, please contact John Klem.
GARBC PACKET COMING TO YOUR CHURCH

Look for a GARBC Conference info packet arriving soon in your church mailbox. In the next month the following info will be mailed to your church office:
Conference registration (Check out the early-bird discount rates.)
GARBC Conference poster (Hang on your church bulletin board.)
Talents For Christ poster (Encourage your students to participate.)
Council of Eighteen nomination form (Your nomination makes a difference!)
GARBC Annual Directory information report form (Keep in touch with us and help others keep in touch with you.)
The association is for the churches by the churches. Your participation is vital. Please alert your office assistants to keep their eyes open for the packet.
Gladly Serving Churches
JANUARY 2016

John Greening
National Representative
14: Consultation, Faith Baptist Church, Winfield, Illinois
24–26: Summit University board meeting, Clarks Summit, Pennsylvania
Manning Brown
Director of Regular Baptist Chaplaincy
10–17: NCMAF conference, Washington, D.C.
Chris Hindal
Director of International Ministry
17: Discovery Baptist Church, Gig Harbor, Washington (a.m.)
17: Orting Community Baptist Church, Orting, Washington (p.m.)
John Klem
Director of Regular Baptist Press
10–16: Visiting churches and ministries in Tampa Bay, Florida, area
28–31: Pastors' conference, Jacksonville, Florida
Michael Nolan
Director of Baptist Builders Club and Strategic Ministry Growth
Assisting churches and ministry organizations through consultation
REGULAR BAPTISTS AROUND THE COUNTRY 

JANUARY 2016
Please pray for sister churches as they begin a new year, full of ministry opportunities
5: IL-MO Central Illinois pastors' fellowship, Riverside Baptist Church, Decatur, Illinois
7: IL-MO Mississippi Valley pastors' fellowship, Brown Street Baptist Church, Alton, Illinois
7: Northeast Fellowship counseling practicum
15: IL-MO Chicago Area pastors' fellowship, Emmanuel Baptist Church, Naperville, Illinois (10 a.m.)
15: IL-MO Chicago Area Church Planters meeting, Emmanuel Baptist Church, Naperville, Illinois (noon)
17, 18: Camp Gilead junior high Snow Blast, Carnation, Washington
19: Garden State Fellowship Pastoral Care in the 21st Century seminar, First Baptist Church, Willingboro, New Jersey
21: IL-MO Quad Cities pastors' fellowship, Crosstown Baptist Church, Silvis, Illinois
23: IARBC teen Monopoly Madness, Nevada Baptist Church, Nevada, Iowa
23: WARBC regional men's prayer summits, four locations in Wisconsin
25–27: Baptist Network Northwest pastors' prayer summit, Camp Gilead, Carnation, Washington
29, 30: Camp Gilead In Tune worship team retreat, Carnation, Washington
29–31: Camp Fairwood Teen Winter Blast, Westfield, Wisconsin