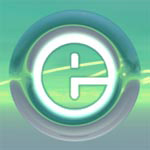 Getting your ducks in a row for the year ahead is always crucial. The GARBC wants to help feed the ducks by offering several great learning opportunities through our Regular Baptist Web Community. This year we have added new features for women and for pastors and wives, as well as specialized training for deacons that can take place on an individual basis or as a group. Take advantage of all that is offered. Let others who might be interested know. All of the available sessions are designed with you and your church (and ducks) in mind.
John Greening
GARBC National Representative
SEPTEMBER 2014 E-Info is ready for your viewing!
N.Y.C. Church Planter Expresses Thanks
Responding to Natural Disasters
Baptist Bulletin Plus: Things You Won't Find on Paper
Staying Fresh in Life and Ministry
"The Future of Baptist Fundamentalism" Conversation
Church-Planting Support Cohort Begins Soon
Regular Baptists around the Country
GARBC Staff Itineraries
Improving Your Ministry Skills

Women's Ministry Learning Lab
"The Future of Bible College Education" featured in the Baptist Bulletin
Taking a Look at the Church Budget
Do It Yourself Planning
Benefits for Pastors: Webinar for Pastors and Deacons
Church Technology Conference
New Women's Bible Study
New Women's Devotional Journal
E-Info, a GARBC newsletter, communicates information about association happenings, ministry development, church events, and service opportunities. Share your ministry-related information by contacting the GARBC Resource Center. Together We Can Accomplish More!