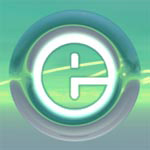 It's great to meet and make new friends. I did so recently as a participant in "The Conversation," a panel discussion to which I was invited. Though I honestly do not think any of the attendees came expecting a showdown, the individuals representing several constituencies seldom have taken the opportunity to get acquainted and to learn how much we have in common. I hope you will read the article in this E-Info, "Fundamental Baptist Leaders Discussion Recap." It may prompt you to call a nearby pastor who isn't in your normal circle and make a new friend. We just may start a grassroots coalescing of brothers and churches who have reason to become better friends!
John Greening
GARBC National Representative
OCTOBER 2014 E-Info is ready for your viewing!
Pray for the Hindals' Ministry in Asia
Pray for Our Chaplains in Afghanistan
Special Christmas Gift Project
Sneak Preview: November/December Baptist Bulletin
Operation Greeting Cards for Our Troops
Fundamental Baptist Leaders Discussion Recap
Regular Baptists around the Country
GARBC Staff Itineraries
Improving Your Ministry Skills

Free Webinar: "The Question Churches Rarely Ask"
Developing a Band of Church-Planting Brothers
Calling All Chaplains and Would-Be Chaplains
Conference/Pastors' Seminar Addresses Spiritual Formation
Conference Underscores Evangelism
Communion Elements Now Available
iDonate Makes Giving Easier
Choir Robes Available
E-Info, a GARBC newsletter, communicates information about association happenings, ministry development, church events, and service opportunities. Share your ministry-related information by contacting the GARBC Resource Center. Together We Can Accomplish More!